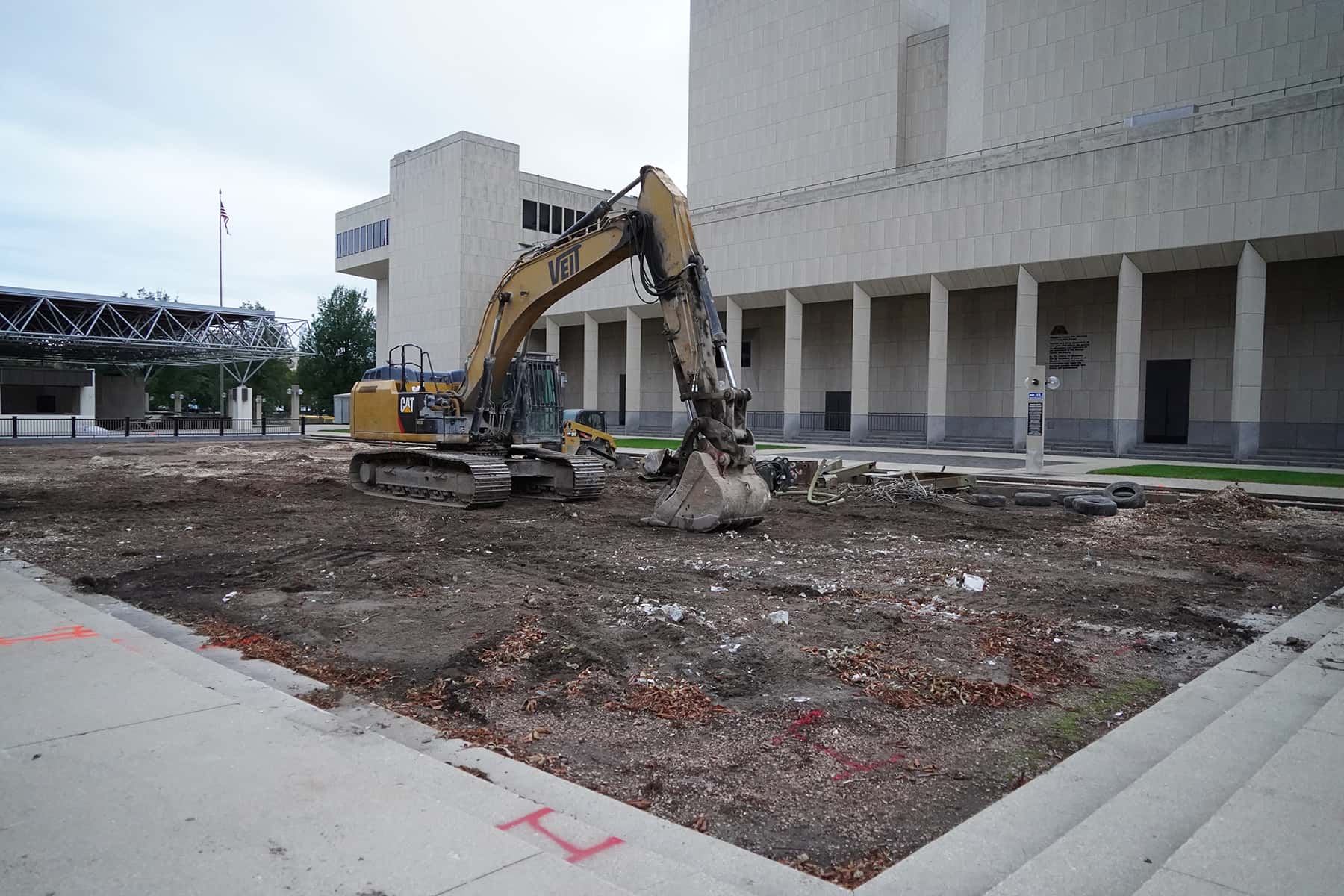 The horse chestnut grove designed by internationally renowned landscape architect Dan Kiley and installed just south of the Marcus Center for the Performing Arts was demolished recently as part of an expansion effort.
The Marcus Center revealed an ambitious expansion plan in December 2018, which included the removal of the historical site. The news triggered an outcry with local residents and the fate of the public space was hotly debated.
In April 2019, several trees were removed with the City of Milwaukee's approval because they were in poor condition.
The Historic Preservation Commission had proposed giving the Center historical status, which would have preserved the trees. But a month later in May, the Milwaukee Common Council rejected the recommendation. The decision cleared the way for the horse chestnut grove to be demolished.
No work proceeded for the year after that, and with the outbreak of COVID-19 the "Campus Master Plan" appeared to be put aside in order to manage the financial impact of the pandemic on the Marcus Center's business.
The images presented here were taken on September 29. The condition of the site indicated that the work to remove the horse chestnut trees had taken place sometime over the previous two weeks. The grove was still standing on September 14.
No other news outlets appear to have reported on the demolition. Previously published articles by Milwaukee Independent about the expansion proposal and the location's history have been included with this photo essay.