Photo Essay: MPTV films BoDeans concert for 30th anniversary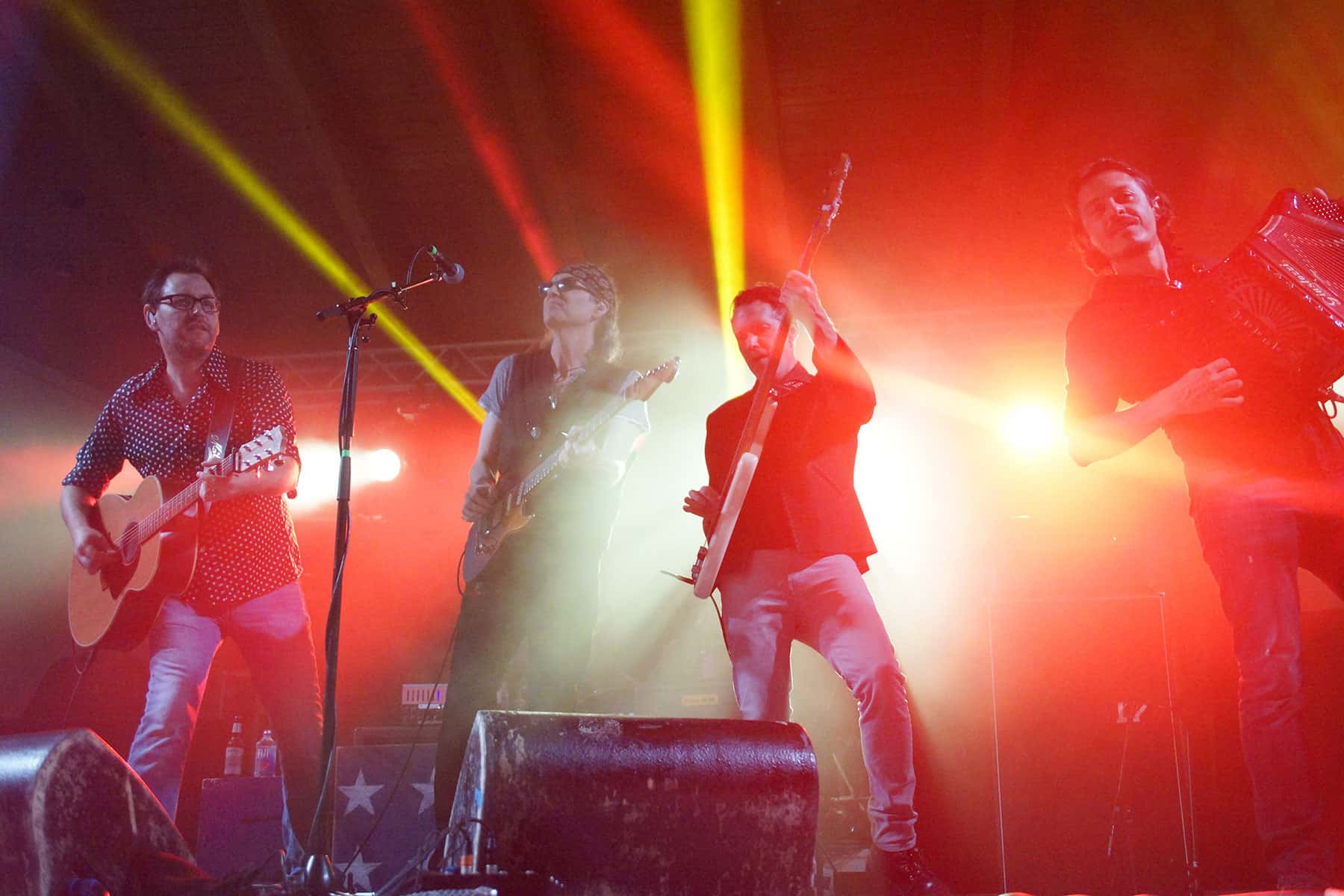 The BoDeans returned to their hometown of Milwaukee last week for several appearances, including a performance at 88Nine Radio Milwaukee on August 18. On the following day, the band traveled to Cedarburg to play at the Cedar Creek Park event, Summer Sounds.
Milwaukee Public Television (MPTV) filmed the concert for an upcoming special program. This year marks the 30th anniversary of Love & Hope & Sex & Dreams, the debut album released by the BoDeans that became a breakout hit. MPTV also interviewed band members on June 16 for the television documentary, when they played at the Milwaukee County Historical Society. Milwaukee Mayor Tom Barrett also proclaimed June 16 as BoDeans Day.
Organizers of Cedarburg Summer Sounds estimated that more than 10,000 fans attended, making it the largest gathering ever for the venue. A portion of the performance experienced rain, but the weather did not diminish the audience enthusiasm. BoDeans ginger beer, created specially by Sprecher Brewery to honor the band, was also a popular beveragecwith the crowd.
These images document the evening concert that will be featured on MPTV later this fall.
Watch the video and view the photo essay that were produced as companions feature for this news report.