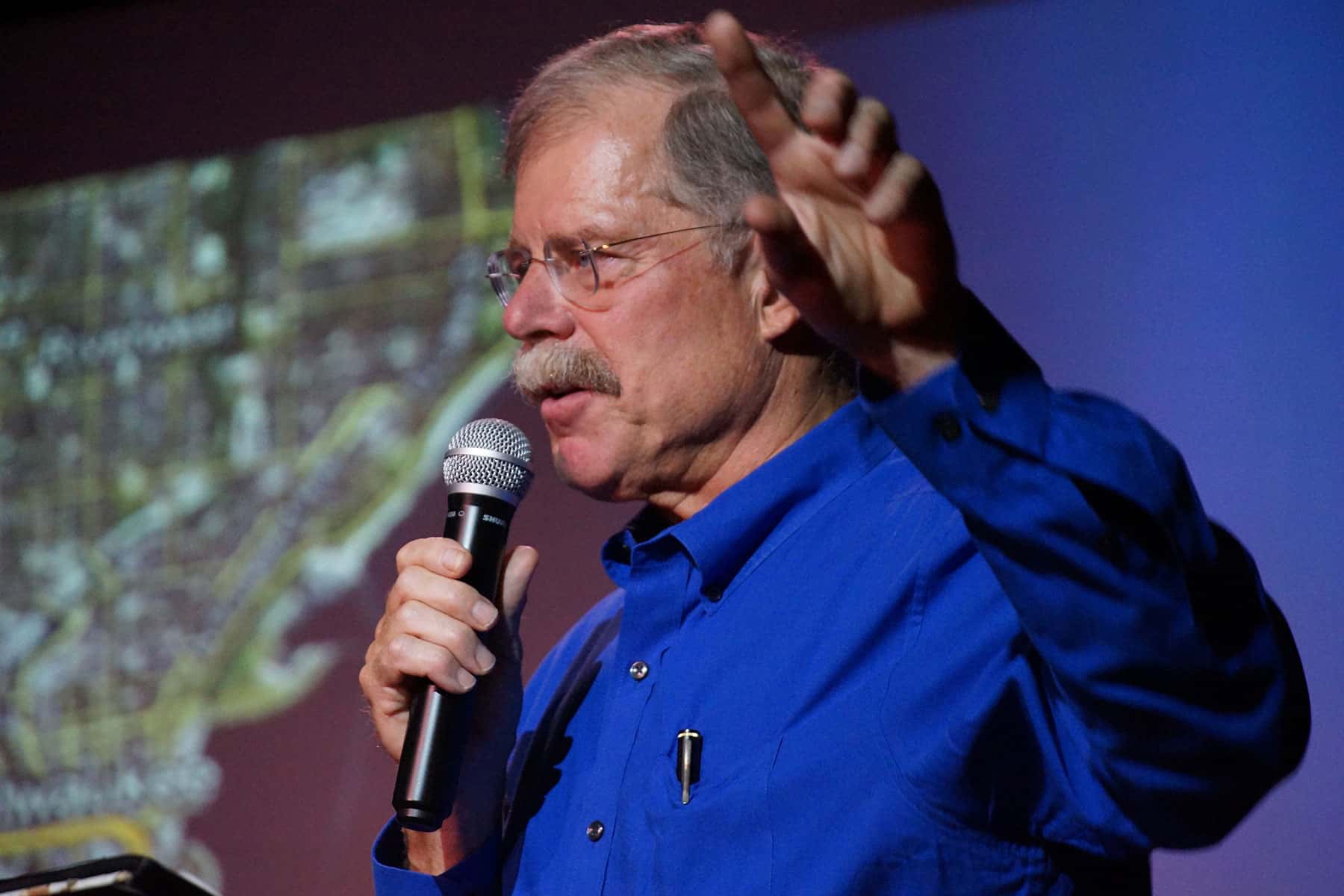 88Nine Radio Milwaukee recently hosted a fundraising event for the Bay View Community Center, with writer and historian John Gurda as speaker.
The Bay View Community Center presented an evening with beloved Milwaukee historian John Gurda, for his talk "Smokestacks on the Lakefront: The History of Milwaukee's South Shore."
Proceeds from ticket sales and the raffle went to supporting the Center's many community programs, such as classes for children, activities for seniors, family events, health enrichment programs for adults, and the Emergency Food and Infant Formula Pantry, which are all in critical need of additional funding. All the outreach efforts are made possible thanks to nearly 300 volunteers, and the generous support of donors.
John Gurda as been studying his hometown since 1972. He is the author of twenty-one books, including histories of Milwaukee-area neighborhoods, industries, and places of worship. Gurda's most ambitious efforts are "The Making of Milwaukee," the first full-length history of the community published since 1948, and "Milwaukee: City of Neighborhoods," a geographic companion that has quickly become the standard work on grassroots Milwaukee.
This audio was recorded at the Community Room of 88Nine Radio Milwaukee in Walker's Point, with introductions from Guy Temple, on the Board of Directors of the Bay View Community Center, and guest host Dylan Bolin.