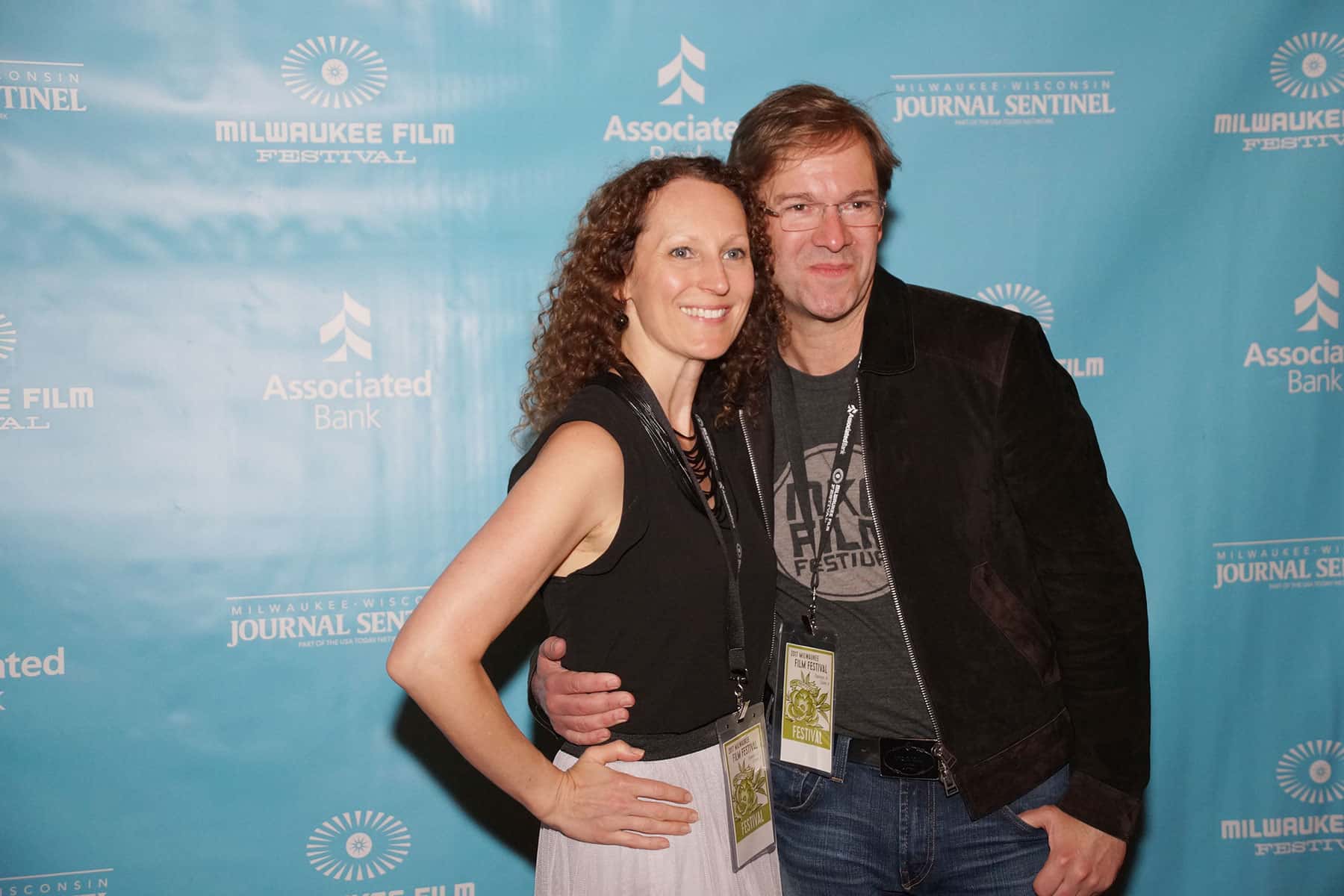 The 15-day 2017 Milwaukee Film Festival kicked off a schedule of 297 films on September 28 at the Oriental Theatre to a packed house and vibrant after-party at Good City Brewing.
The non-stop cinema parade begain with the documentary STUMPED, an extraordinary journey through tragedy, comedy and restoration. Will Lautzenheiser thought he was on the verge of realizing his dreams, teaching film classes at Montana State University, when what he thought was an extreme pulled muscle suddenly escalated into something far more severe — a bacterial infection that forced doctors to amputate all of his limbs in order to save his life. Instead of letting this unimaginable setback defeat him, Will took his trauma head-on, performing stand-up comedy to cope with his new normal. But as Will begins to adjust to his new life with the help of his loving partner, Angel, news breaks of a risky, experimental double-arm transplant that offers him the hope of reclaiming his independence. A medical mystery tucked in a comedy nestled in a deeply moving personal portrait, STUMPED is a funny, character-driven exploration into cutting-edge medicine that happens to coincide with the story of a truly indomitable spirit.
These images highlight the start of this year's film festival, featuring an introduction by Milwaukee County Executive Chris Abele, who has helped elevate the event to be on par with the other major film festivals across the country.
2017 Milwaukee Film Festival Fact Sheet
342 Public Screenings
297 Total Films
120 Feature Films
170 Short Films
7 Virtual Reality Films
57 Fiction Features
62 Documentary Features
1 Super Secret Members Film
8 Classic Films
2 Films on 35mm (Love Jones and Poltergeist)
40 Countries
16 Film Program Categories
18 Shorts Programs
58 Milwaukee Film Festival Director Alumni
Shortest Film: Judith (1 min)
Longest Film: Aquarius (145 min)
121 Women (and girl!) Directors
10 Films with First Name Movie Titles (Lucky, Paula, Chavela, Dolores, Esteban, Big Sonia, Dina, ELIÁN, Tampopo, and Aladdin)
2 Films Starring Michael Cera
2 Culkins (Columbus and Infinity Baby)
11 Panels (for filmmakers and general audiences)
2 Filmmaker Mixers
103 scheduled, facilitator-led discussions in our Conversations series
26 Public Events & Parties
2 Purple Rain Afterparties
Total Cash Awards: $87,000
136 Sponsors
282 Community Partners
3,620 Members

AWARDS

Abele Catalyst Award
Allan H. (Bud) and Suzanne L. Selig Audience Awards for Best Feature Film & Best Short Film
Black Lens Jury Award ($5,000 cash)
Brico Forward Fund (multiple awards from a pool of $50,000 cash and over $100,000 in donated production services)
Cream City Cinema College Filmmaker Award ($2,500 cash)
Cream City Cinema Jury Award ($5,000 cash)
Documentary Jury Award ($5,000 cash)
Herzfeld Competition Award ($10,000 cash)
Kids Choice Short Film Award ($1,000 cash)
Milwaukee Music Video Award ($5,000 cash)
Pitch Us Your Film! Contest ($2,500 cash)
Shorter Is Better Award ($1,000 cash)

SCREENING VENUES

Avalon Theater (2473 N. Kinnickinnic Ave.)
Fox-Bay Cinema Grill (334 E. Silver Spring Dr.)
Landmark Oriental Theatre (2230 N. Farwell Ave.)
Landmark Downer Theatre (2589 N. Downer Ave.)
Times Cinema (5906 W. Vliet St.)
VR Gallery (2021 E. Ivanhoe Pl.)