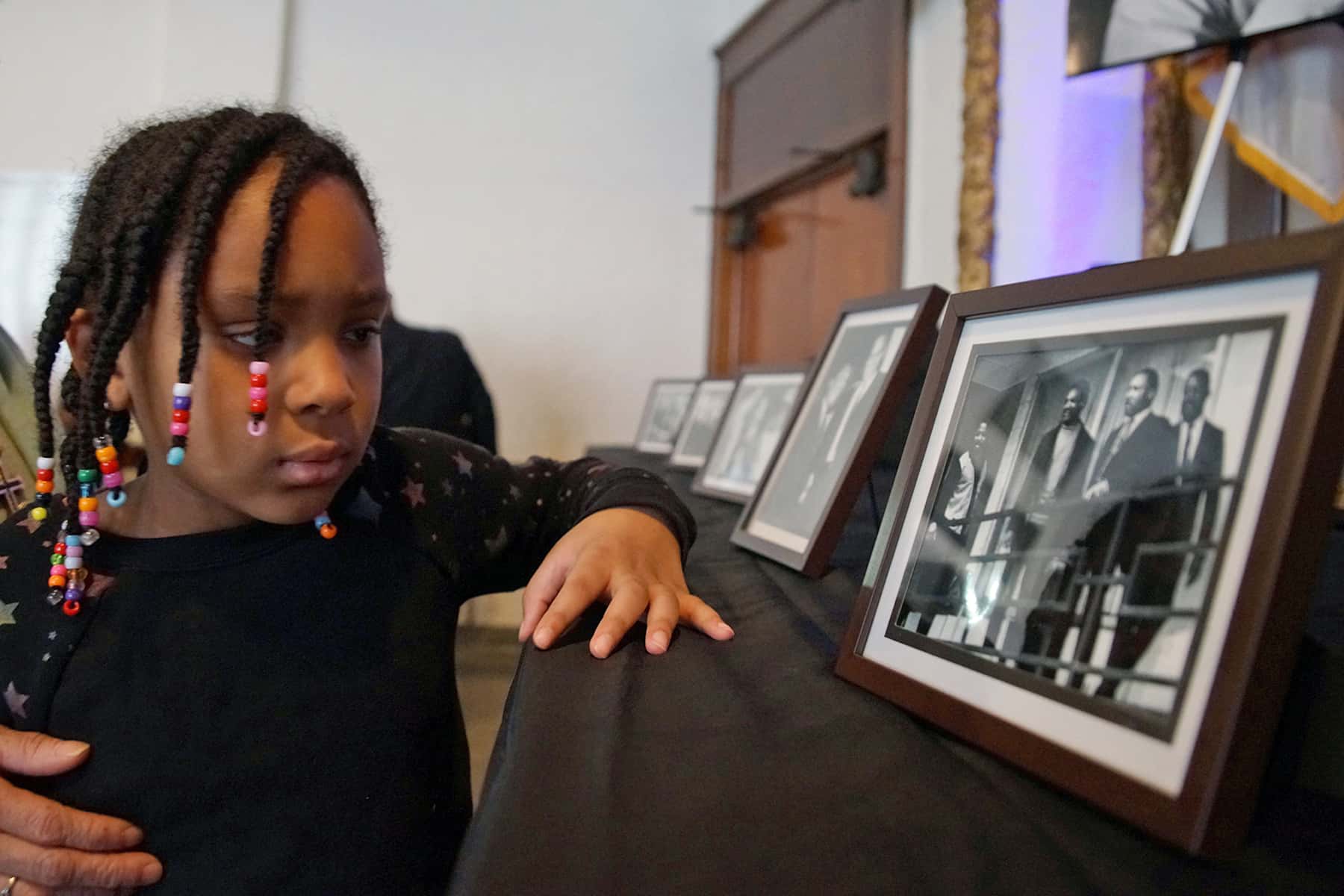 The Dr. Martin Luther King Jr. holiday on January 20 marked the 25th anniversary of the day that celebrates the Civil Rights leader's life and legacy.
Observed each year on the third Monday in January as "a day on, not a day off," Martin Luther King Jr. Day is the only federal holiday designated as a national day of service to encourage all Americans to volunteer to improve their communities.
Milwaukee hosted many events before and on MLK Day, including the 36th Annual Birthday Celebration at the Marcus Performing Arts Center on January 19. The only cities that have honored Dr. King's Birthday with annual festivities since 1984 are Atlanta and Milwaukee. The theme for 2020 was "Your Life Has Significance." The program highlighted local youth who interpreted Dr. King's works through art, speech, and writing contests from Milwaukee area schools.
"I must confess that over the past few years I have been gravely disappointed with the white moderate. I have almost reached the regrettable conclusion that the Negro's great stumbling block in his stride toward freedom is not the White Citizen's Councilor or the Ku Klux Klanner, but the white moderate, who is more devoted to 'order' than to justice; who prefers a negative peace which is the absence of tension to a positive peace which is the presence of justice…" – Dr. Martin Luther King, Jr.
The YMCA's 23rd annual celebration breakfast was held on January 20 at the Potawatomi Hotel & Casino Event Center, which acknowledged community members and organizations dedicated to serving others. Hundreds attended this year, with the theme "Injustice Anywhere Is A Threat To Justice Everywhere."
Pardeep Kaleka, Executive Director of the Interfaith Conference of Greater Milwaukee, gave a multi-faith invocation before the Healthy Living Award, Social Responsibility Award, and Youth Development Spoken Word Award were given to their recipients.
"Whites, it must frankly be said, are not putting in a similar mass effort to re-educate themselves out of their racial ignorance. It is an aspect of their sense of superiority that the white people of America believe they have so little to learn. The reality of substantial investment to assist Negroes into the twentieth century, adjusting to Negro neighbors and genuine school integration, is still a nightmare for all too many white Americans…" – Dr. Martin Luther King, Jr.
The Canaan Baptist Church also hosted a celebratory breakfast with a youth music program and keynote from Milwaukee County Sheriff Earnell Lucas.
"You don't have to be an engineer on a construction site to know that building something requires a plan. Just like your life requires a plan, and a clear purpose. Whatever you're trying to accomplish, Dr. King would say that it needs a blueprint, that will determine where you're going. And like with anything else you build, you must have a proper foundation – one that is strong," said Sheriff Lucas. "You must also be able to recognize that you're as important as anybody else. You can't let someone tell you that you're nothing, or say what you can't do. Only you can determine your life blueprint, your life direction. Because if you have that inner-determination, that courage to seek your dream despite other people trying to knock you down – and being able to get backed up – then you can do whatever it is you want to do in life. You can do whatever it is you set your mind to do."
The Martin Luther King Jr. Community Center celebrated MLK Day with music, dance performances, a speech from Sheriff Lucas, and a keynote from Rev. Joseph Ellwanger. Having marched with Dr. King in Selma, Rev. Ellwanger was the only white pastor participating in the funeral for the four murdered-black girls in Jim Crow era Birmingham.
"If you've read the story about Dr. Kings last trip to Memphis, his plane in Atlanta had to be vacated while they checked it for explosives, because of a bomb threat. That was what Dr. King lived under, day after day after day. He refused to give up and, therefore, we had better not give up in our pursuit of justice," said Rev. Ellwanger. "One of the lessons from the 1960s was that every success we earned in the movement had some element of pushback. And an example of that pushback came on September 15, 1963 with the bombing of the 16th Street Baptist Church, and the killing of the four beautiful girls."
Dr. King was the primary spokesperson for nonviolent activism in the Civil Rights Movement, which successfully protested racial discrimination in federal and state law.
The campaign for a federal holiday in King's honor began soon after his assassination in 1968. President Ronald Reagan signed the holiday into law in 1983, and it was first observed three years later. Due to longstanding racism from white Americans, reflected in the elected legislature of some states, all 50 states in the union did not officially observe the holiday for 17 years, until 2000.
"A nation that continues year after year to spend more money on military defense than on programs of social uplift is approaching spiritual death." – Dr. Martin Luther King, Jr.
Milwaukee Independent is an award-winning and advertising-free daily news magazine that advocates for inclusive social understanding by publishing positive news content that covers a wide range of topics as a catalyst for community development. Our content is open to the public, with no access restrictions. As a nonprofit news organization, we are supported through charitable contributions from organizations and individuals in order to produce our activating, engaging, and solution-focused coverage of news in Milwaukee. Please consider supporting our work or making a donation.