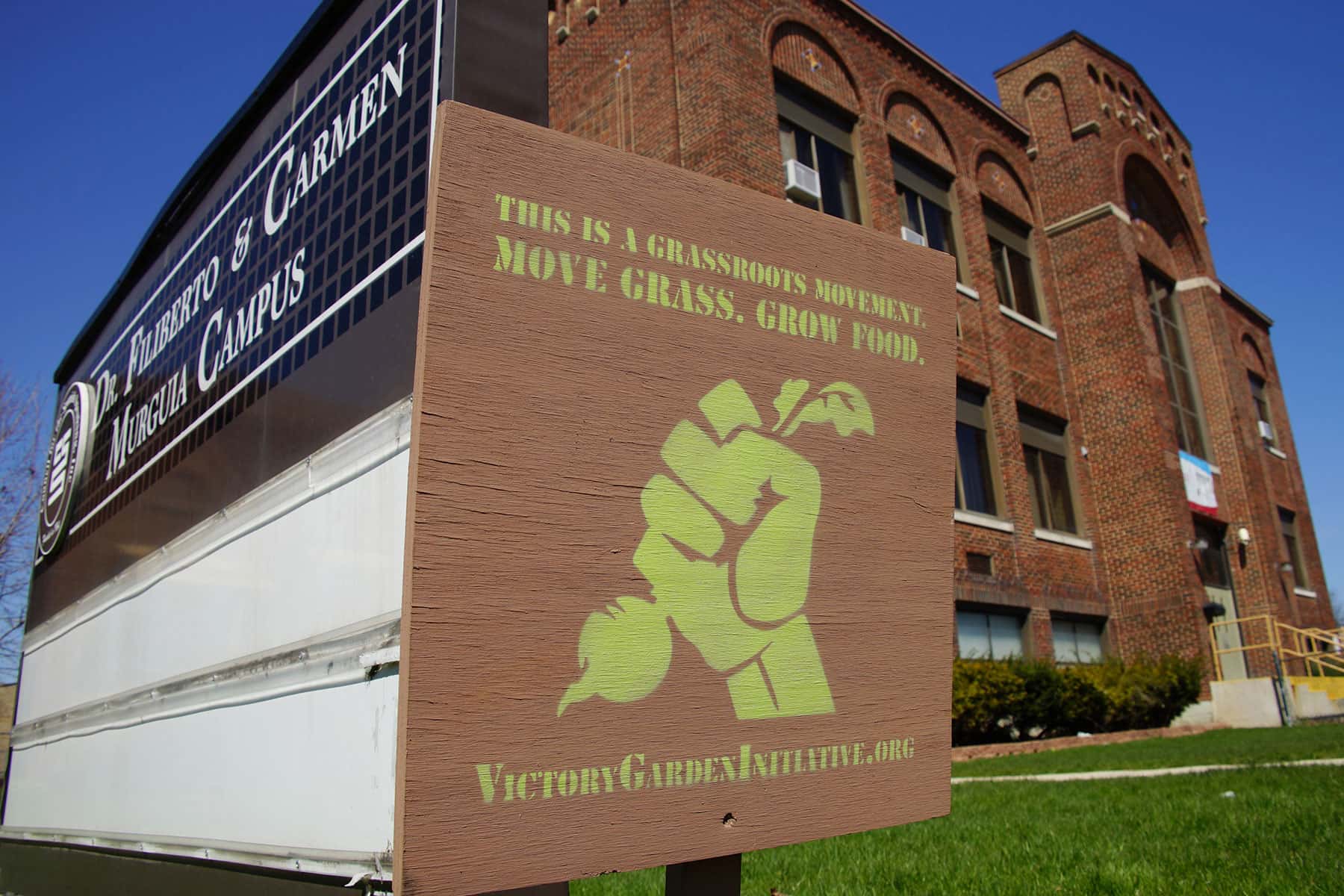 Five communities grew closer together on April 16 as fruit and nut trees were added to the city's arboricultural canopy. Part of the Victory Garden Initiative's (VGI) annual Fruity Nutty 5 Contest, the day-long planting saw five new orchards added to the urban environment.
Since its inception in 2012, the contest has now planted twenty-five orchards throughout Milwaukee County. Winners were announced in February at the Fruity Nutty Affair gala, which included the Hales Corners Environmental Committee, Centro Hispano, Urban Eden Community Garden, 5Points Neighborhood Association (5PNA), and Gordon Place.
More than one hundred volunteers participated at the five locations, where they were taught the proper way to plant fruit and nut producing trees like hazelnuts, cherries, peaches, pears, apples, and plums.
"I was incredibly pleased with how the day went, we couldn't have asked for more beautiful weather," said Kelly Moore Brands, community program manager for VGI. "I was impressed with the age, gender, and racial diversity of the volunteers, and the way they worked so hard all day as a team to get it all done."
Planting fruit and nut producing trees is really about building a community.
Centro Hispano, the oldest Latino serving organization in Wisconsin, saw the VGI orchard as a catalyst for their vision of creating a park-like atmosphere in their area, where they can make a difference beyond their programs and into the surrounding community.
"We are hoping to help pioneer a grassroots movement around nutrition, health, and food," said Toni Rivera, President and Chief Executive Officer of Centro Hispano. "A lot of our families, who are Mexican immigrants, have done farming in either their rural or urban areas. They come with a lot of those skills, but do not find opportunities here. So for us, it is a different way to engage them."
When the public hears about the Victory Garden Initiative, the assumption is that the organization helps only poor people who cannot afford access to food. While social justice is a component of what VGI does, its focus goes beyond that. What gets overlooked in explaining the mission is that its main purpose is building communities.
"I feel like they paint us as this heroic organization who is sweeping in to serve the poor. And I just don't see it that way at all," said Director and Founder Gretchen Mead, commenting on past articles she has been interviewed for. "We give orchards to people who could afford to buy them themselves. And those people might even be our donors at times. So if they wanted an orchard they could buy one. However, it is not the same thing as making the decision with your community to plan an orchard together, and winning an orchard through us."
A way for people to direct their energy for a positive outcome.
The 5Points Neighborhood Association was another orchard winner that brought fruit and nut trees to the Grover and Williamsburg Heights areas. Association President Sam Sims has been a local resident since the 1970s. He and other community members were looking for a ways to try and preserve the neighborhood. The VGI contest was one part of their hope to reverse the deterioration in the area, which also lacks nearby access to food.
"Our message to people is take a look at your neighborhood, and figure out what you want to do to improve it," said Sims. "We need your help, we need your participation, and we need your ideas."
Sims would like to see everyone in Five Points get to know each other. If people build relationships with their neighbors, he felt it would cut down on the problems they are experiencing to keep the area safe.
All people from all walks of life benefit from food gardening.
"It's not something that's just good for people who are low income and can't just go buy vegetables," said Mead. "I think that the best vegetables you are ever going to eat are the ones that you grow yourself. For many reasons, including flavor and nutrition, but also that sense of nurturing and connecting to something larger than yourself. A sense of self-sufficiency, knowing you can do something with your own hands."
Like how the public rallies for our local sports teams, Mead would like to see the citizens of Milwaukee rally for each other. In creating a local food system that is socially just, ecologically sustainable, and nutritious, people can have meaningful employment by growing food for their own communities.
Markie Schmidt helped organize the Gordon Place orchard along with Ken Leinbach, Executive Director of The Urban Ecology Center, as a way to get their neighborhood together.
"I recently moved to Milwaukee, so this seemed like a good chance to meet our neighbors and bring everyone together," said Schmidt. "I thought that planing trees would make the community more cohesive. It was a chance to make something cool happen in our neighborhood."
Equal access to food that feeds our bodies, minds, and souls.
Near Marquette University, the Urban Eden Community Garden added the VGI trees they won as part of an expanding campaign. Started in 2010 with two faith-based congregations, Central United Methodist Church and St. Paul's Lutheran Church, Urban Eden serves students who come to Milwaukee as refugees and learn English at the International Learning Center.
"We are at an interesting point in the history of our garden. We have been doing this for five years and we are ready to go deeper," said Sally Kuzma, director of the Urban Eden Community Garden. "We are looking at other community gardens as models, like Walnut Way, Alice's Garden, Concordia Garden, and how they've become educational centers, as well as food growing centers."
Fruit and nut trees provide nutritious food, serve as a source of oxygen, protect against soil erosion, and keep neighborhoods cool in the summer.
"I hope the volunteers go back to the orchards in the future to pick fruit and share it with their friends and families, knowing that they planted that pear tree, five or ten or twenty years ago," said Brands. "And also that they got to know someone they wouldn't otherwise have met, and they built their own little community in that process.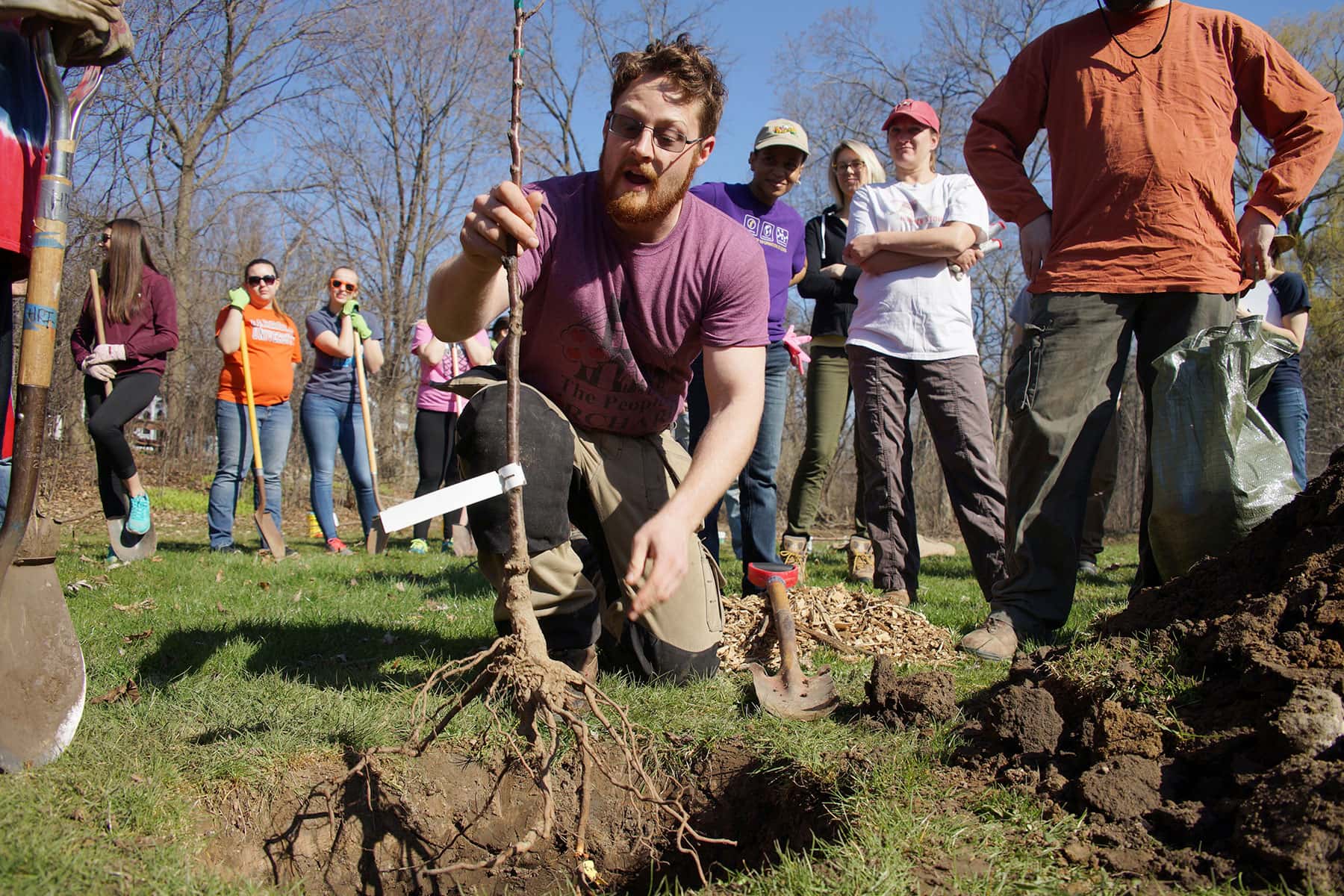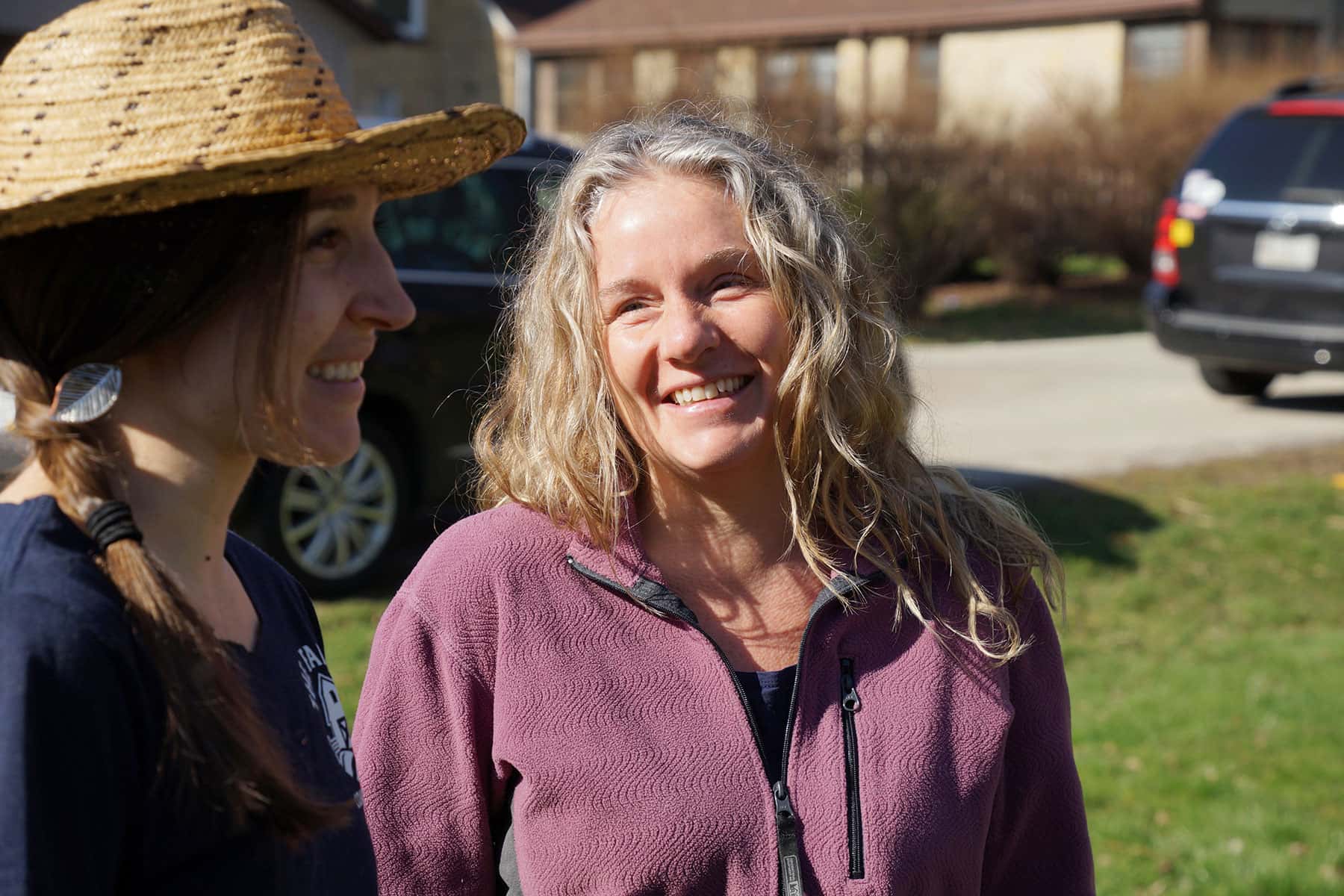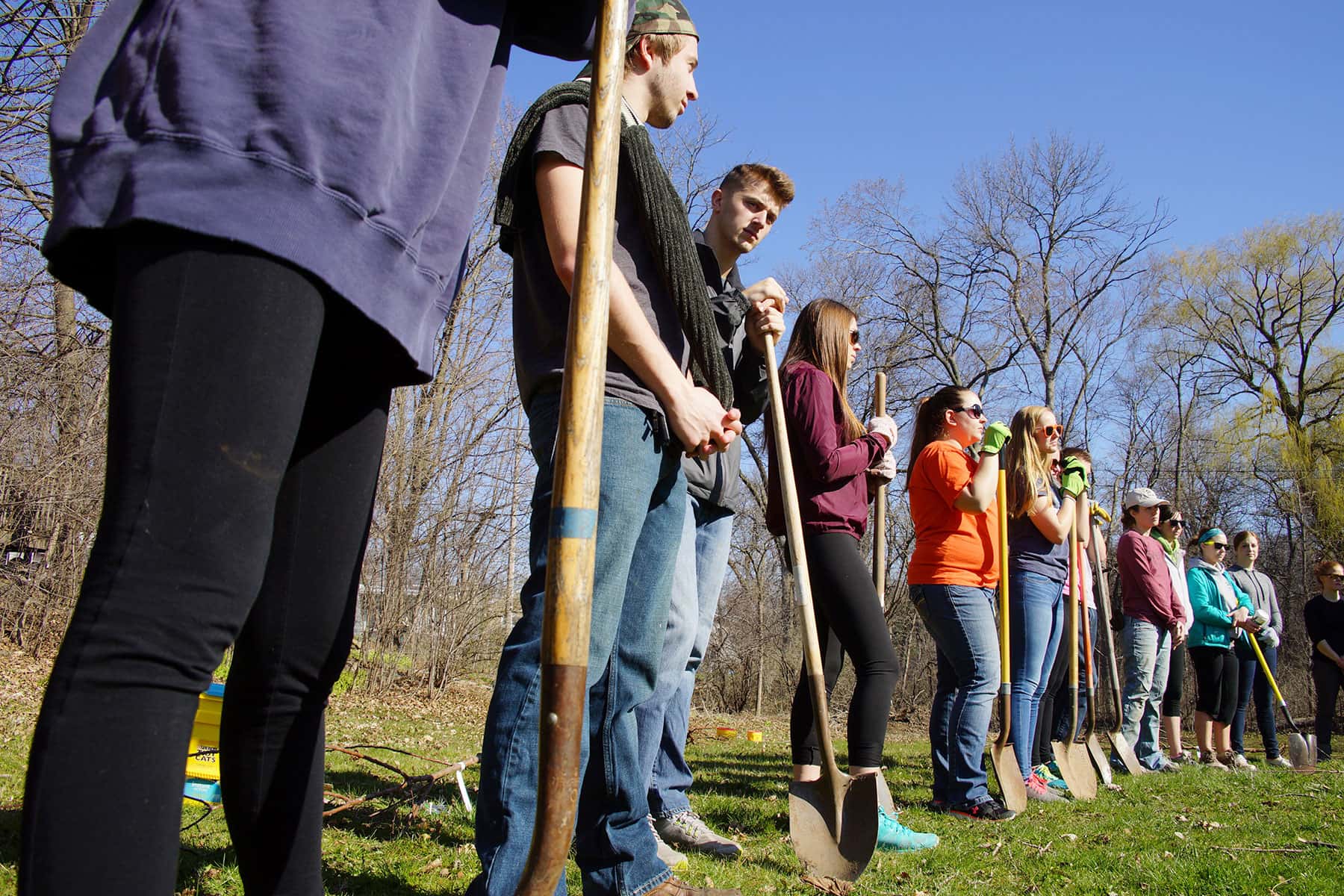 Read the article, navigate the map, and view the photo essay that was produced as companion features for this news report.