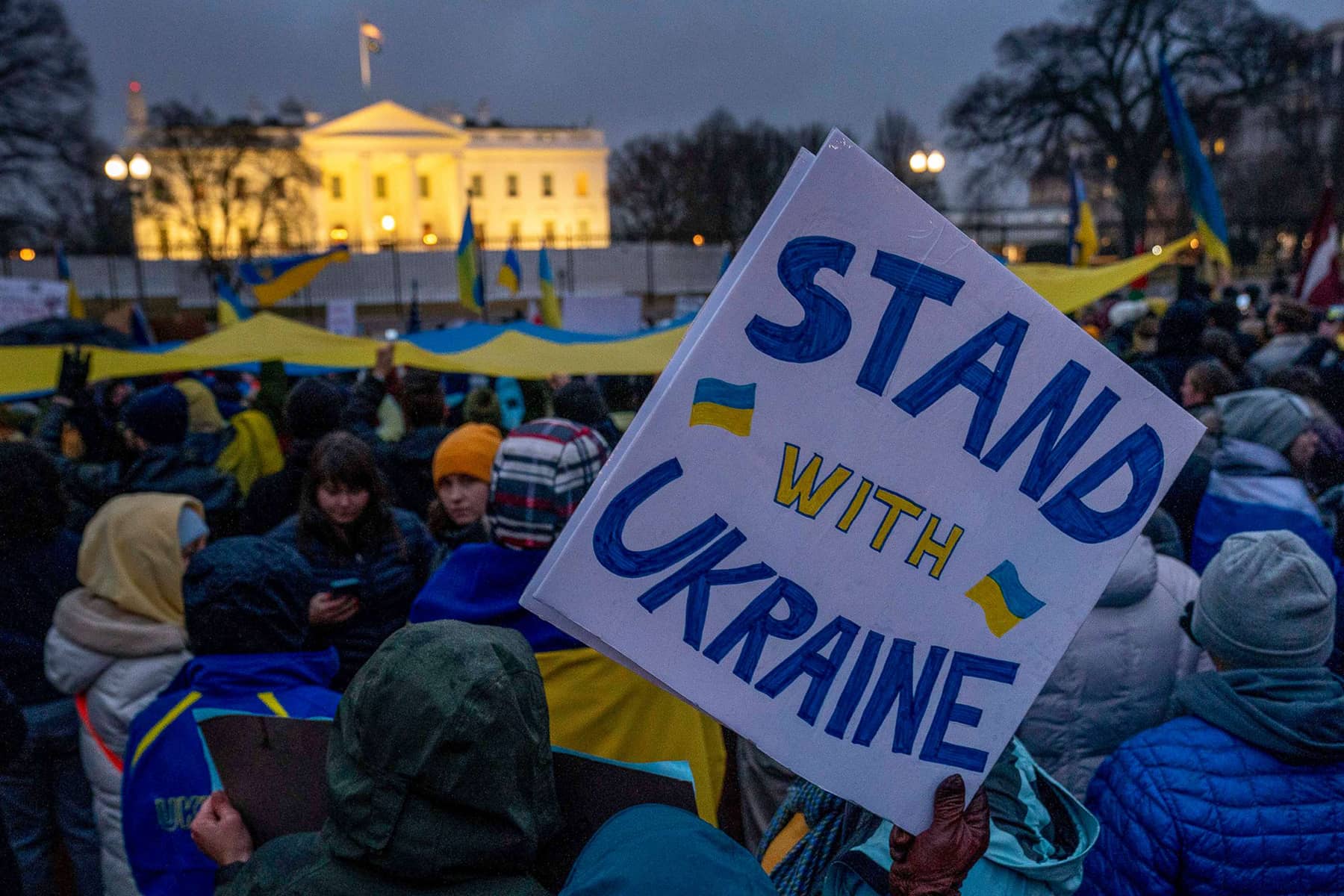 Congressional leaders reached a bipartisan deal on March 9 to provide $13.6 billion in aid for Ukraine and European allies needed to counter a Russian blitzkrieg that has devastated parts of Ukraine.
U.S. Representative Mark Pocan, a senior member of the House Appropriations Committee, voted to pass the $1.5 trillion package to fund the United States government, with the provision that provided funding to Ukraine.
"Since Vladimir Putin launched his unprovoked war, millions of Ukrainian civilians have suffered unnecessarily, creating a humanitarian crisis not seen in Europe since World War II," said Representative Pocan. "This funding will help the more than 2 million refugees fleeing their home country, support those who remain, and ensure Ukraine can continue to defend itself from the Russian invasion."
Over $4 billion of the Ukraine aid was to help the country and Eastern European nations cope with the 2 million refugees who have already fled the fighting. Another $6.7 billion was for the deployment of U.S. troops and equipment to the region and to transfer American military items to Ukraine and U.S. allies, and there was economic aid and money to enforce economic sanctions against Russia as well.
It was a win for Ukrainian President Volodymyr Zelensky, who pleaded with U.S. lawmakers in a Zoom call on March 5 for more support as his country fights a Russian invasion. The U.S. has already committed $1 billion in security assistance to Ukraine over the last year. Since September, that has included Stinger anti-aircraft missiles, Javelin anti-tank missiles, grenade launchers, and more than 2,000 tons of ammunitions.
The bill moved rapidly through Congress, passing the House and then the Senate within two days of its introduction. The legislation now moves to President Joe Biden's desk, which he is expected to sign.
U.S. Senator Tammy Baldwin joined a bipartisan group of senators on March 4 to introduce a Senate resolution calling for Vladimir Putin and members of his regime to be held accountable for the numerous acts of war, aggression, and human rights abuses that have been conducted under his watch.
"Putin is a brutal dictator who has repeatedly violated international law since coming to power and he should be held accountable. This bipartisan Senate resolution stands with the Ukrainian people and supports Ukraine's war crimes complaint to the International Criminal Court," said Senator Baldwin. "It is important to support the investigation of Putin as a war criminal and hold him and those carrying out his attacks accountable for the tragic death, destruction, and human rights abuses they are responsible for. I am proud to stand with my Senate colleagues in a bipartisan show of support to Ukraine and its people who only want peace and the freedom democracy brings."