Hidden world of ancient Maya unlocked at immersive MPM exhibition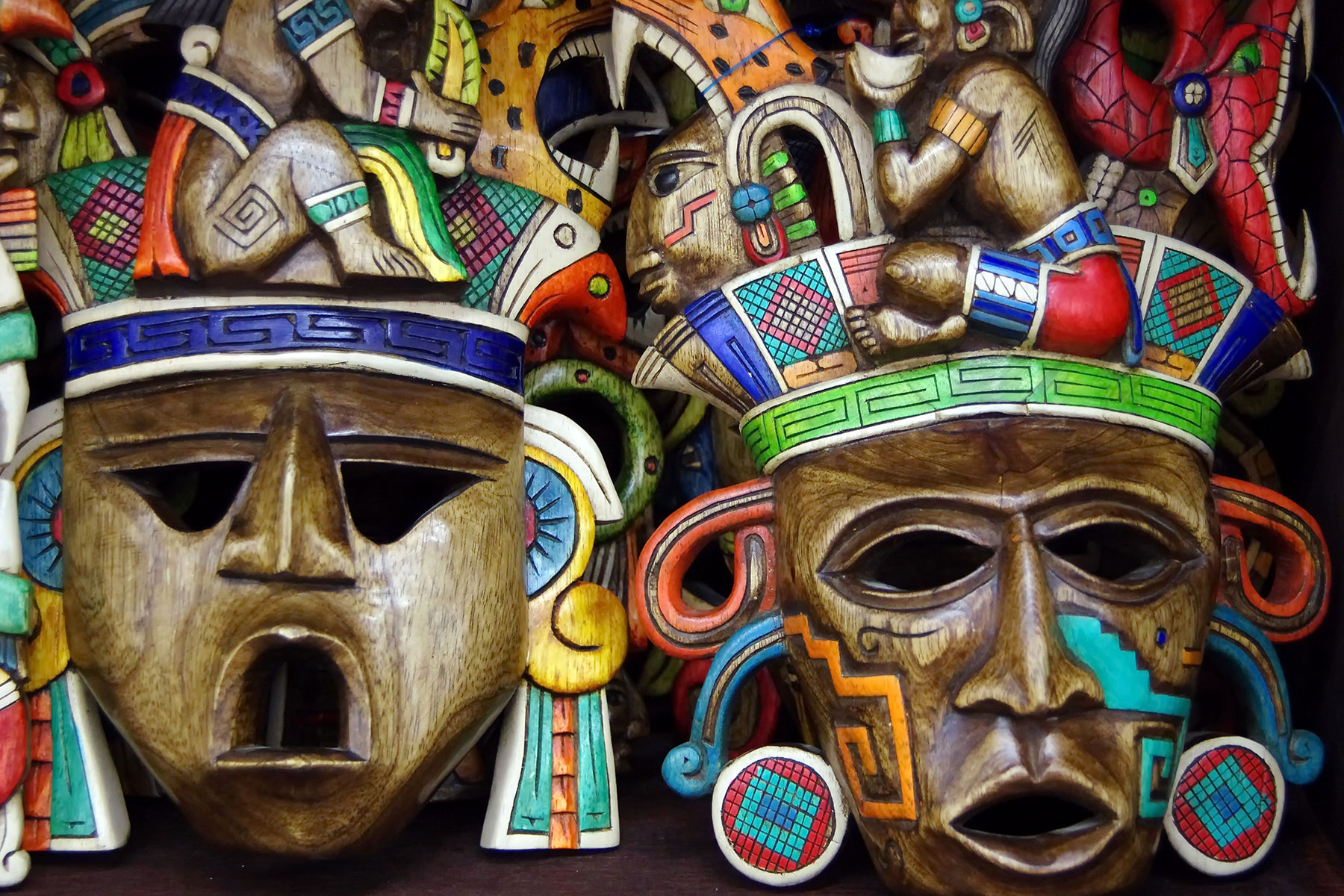 The Milwaukee Public Museum (MPM) will host the Wisconsin engagement of "Maya: Hidden Worlds Revealed," the largest exhibition about the ancient Maya ever to be displayed in the United States, for a limited engagement from February 10 to May 28.
The special exhibit uses authentic artifacts, immersive environments and hands-on activities to explore the rise and fall of the Maya civilization. Its Classic Period (250-900 AD) rivaled any European society; the Maya built elaborate cities without the use of the wheel, communicated using a sophisticated written language, measured time accurately with detailed calendar systems and had an advanced understanding of astronomy and agriculture. Its decline remains a hotly debated topic today among researchers.
"Once referred to as the 'mysterious Maya', our basic understanding of this fascinating early American civilization has changed drastically in the past few decades," said Carter Lupton, Curator Emeritus, Ancient History, Milwaukee Public Museum. "Visitors to this exhibit will learn of new archaeological approaches, exciting major finds and the dramatic progress in hieroglyphic translation through beautiful objects, massive replicas, informational videos and fun interactives."
Created by the Science Museum of Minnesota, the Denver Museum of Nature & Science and the Museum of Science, Boston, Maya: Hidden Worlds Revealed uncovers the mysteries and brings the culture's people, architecture, artistry and rituals to life. Exhibit highlights include:
Dozens of hands-on activities that dig into Maya life during the Classic period. Visitors will have a chance to decipher glyphs, build corbelled arches, explore tombs, investigate the Maya understanding of math and astronomy and more.
More than 300 authentic artifacts, including spectacular examples of Maya artistry made by masters of their craft, along with objects from everyday life.
An underworld cave and examination of the concepts of ritual and human sacrifice that allowed the Maya to transcend the earthly world and speak with the gods of the underworld. Visitors will see the concepts of death and rebirth – concepts that were essential to the Maya – arise again and again throughout the exhibition.
Several replica large-scale carved monuments, or stelae, that were erected in the great plazas of Maya cities. Their inscriptions have given scholars valuable insight into ancient Maya history – from royal succession to political conflicts and great battles.
An exploration of awe-inspiring temples. Visitors will see a huge re-created portion of a famous frieze, or richly ornamented exterior wall portion, from the El Castillo pyramid in Xunantunich, a Maya civic ceremonial center.
A re-creation of the elaborate royal tomb of the Great Scrolled Skull in Santa Rita Corozal, a Maya site in Belize, which features jade, jewels, pottery and more.
Maya Hidden Worlds Revealed will be presented in English and Spanish. The Milwaukee Public Museum is a natural and human history museum located in downtown Milwaukee. Chartered in 1882 and opened to the public in 1884. MPM has three floors of exhibits that encompass life-size dioramas, walk-through villages, world cultures, dinosaurs, a rainforest, and a National Geographic Dome Theater & Planetarium.