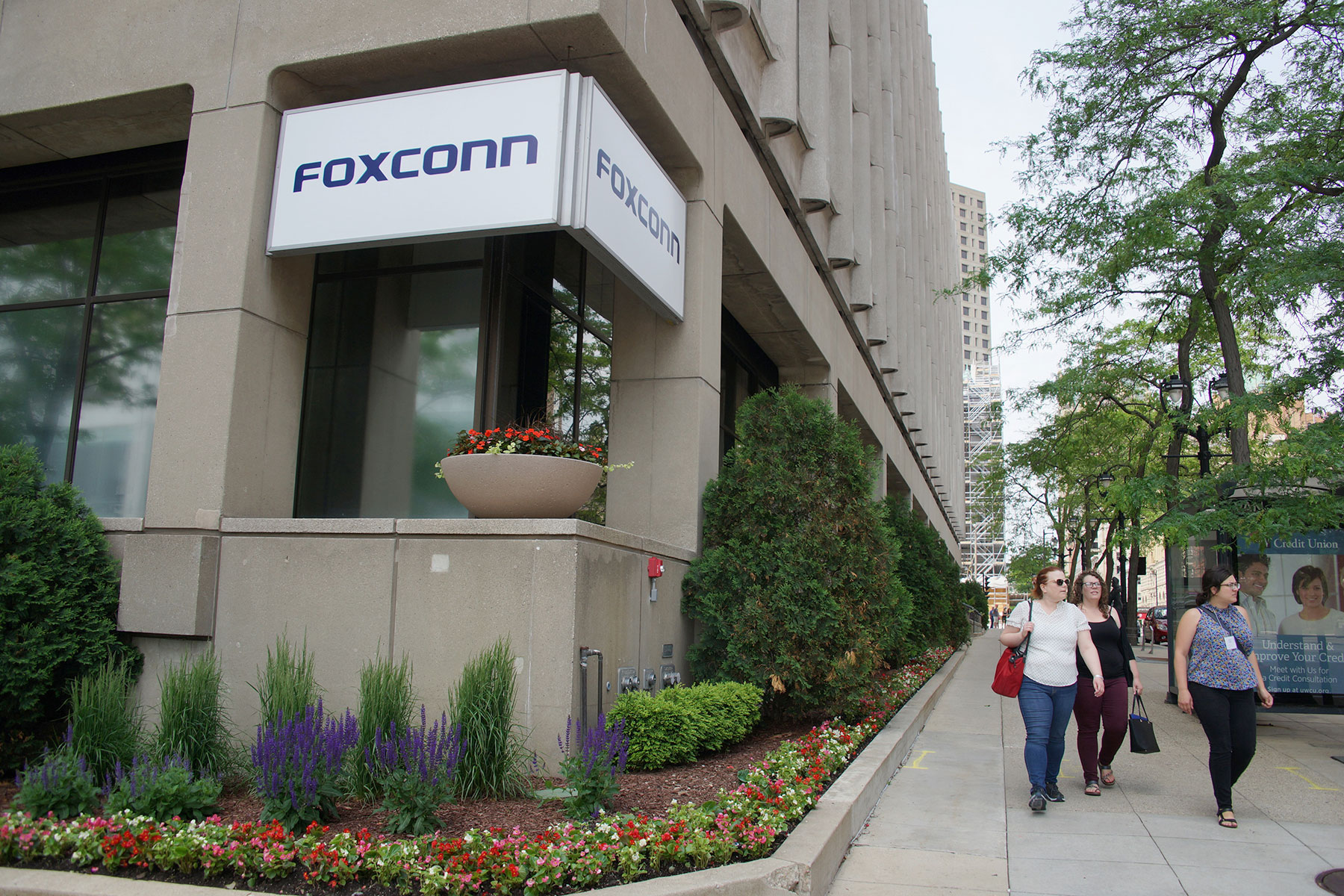 The wisdom of Wisconsin offering $3B in subsidies to persuade Foxconn to build a display factory in Racine County is being further questioned with new revelations.
It has been revealed that taxpayers are now coughing up an additional billion dollars in sweeteners not long after it was reported that Foxconn may not be investing the full $10B it promised.
Critics had already complained that the tax subsidies would cost at least $231k per job created by the plant, before Foxconn's reported plan to scale back the facility to focus on smaller displays.
The WSJ today reports that taxpayers are adding an additional $1B in sweeteners.
The incentives offered by Wisconsin and its municipalities to Taiwan's Foxconn Technology Group since it announced a $10 billion megaplant in the state have gone up by nearly $1 billion […]

In an effort to land the plant, municipalities months later added their own sweeteners. The town and the county where the facility will be built, Mount Pleasant and Racine County—south of Milwaukee—offered a $764 million incentive package. And Wisconsin added another $134 million to the tab to improve state highways and local roads in the area around the Foxconn site.

The state is on the hook for 40% of the public bonds that finance the local expenses if the project flops.
State Democrats have said that the deal was too expensive, and raised concerns that Foxconn wouldn't deliver on the full promised investment. Others have said that it's not uncommon for such schemes to end up costing taxpayers more than expected.
Greg LeRoy, executive director of Good Jobs First, a group that advocates against the use of economic incentives, said unexpected costs can often creep up with large projects that receive money from multiple government entities.

"It's just a lot of different parts of the story you have to put together and that's why the costs keep unfolding," he said.
An independent analysis found that the payback time for the state was around 25 years if the full number of jobs was created.
State Republicans defended the deal, describing it as a "once-in-a-generation opportunity to enter Wisconsin into the world's high-tech economy." The Wisconsin Economic Development Corporation says that the state has a 'personal financial guarantee from Foxconn Chairman Terry Gou' to repay the costs if the company fails to deliver.