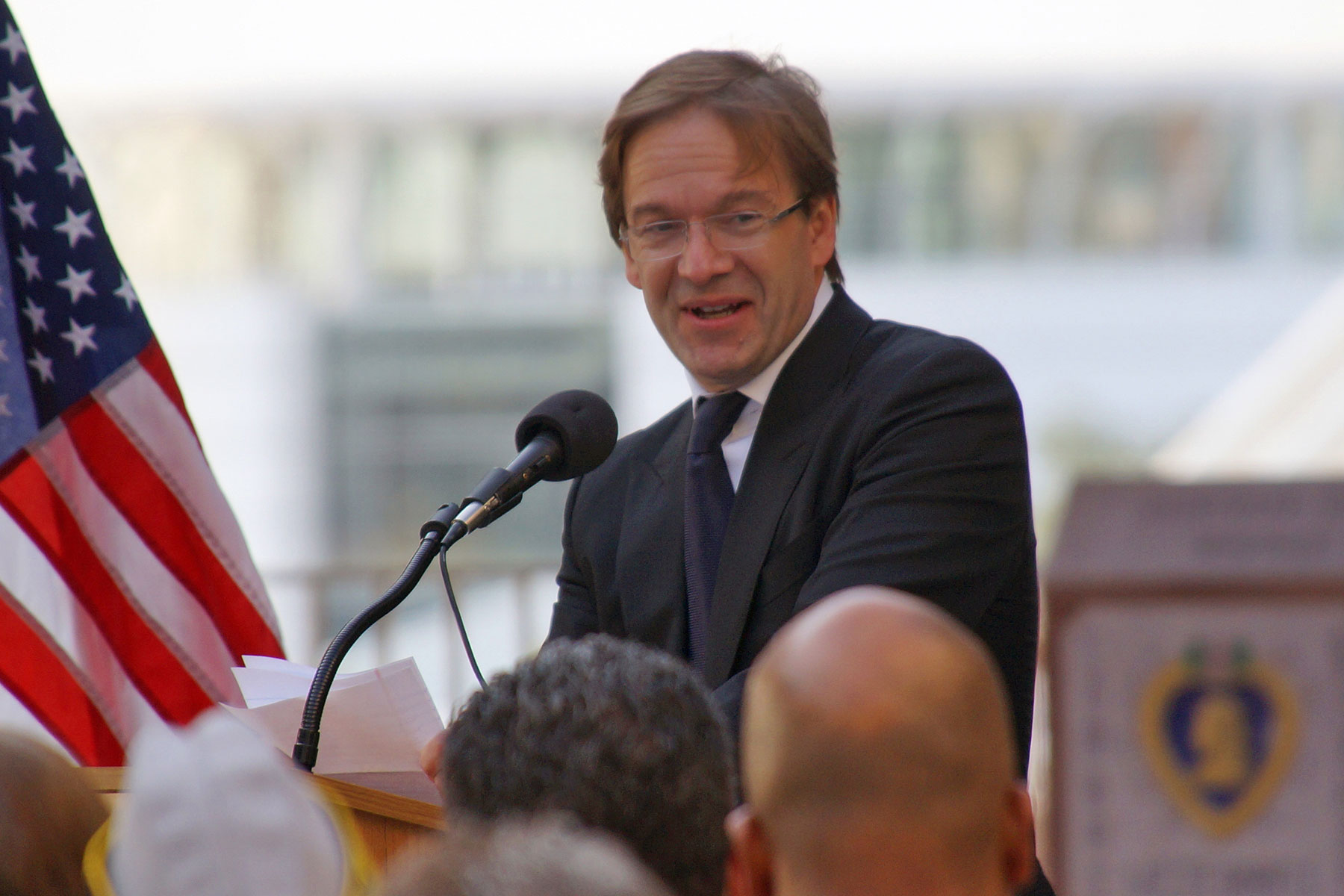 In an eMail to supporters announcing his re-election plans, Abele highlighted three issue areas he wants to prioritize in his next term: racial justice, healthy communities, and changing how the state of Wisconsin funds local governments, specifically Milwaukee County.
Milwaukee County Executive Chris Abele announced on May 14 that he was seeking re-election in 2020. In the coming weeks, Abele will campaign across the county, seek feedback from residents on how to further improve government, and share his vision for the future of Milwaukee.
"Milwaukee County is a great place to live, and we have made a lot of progress addressing the challenges I inherited, improving services, and making government more efficient for the people we serve," said Abele. "But we still have much more work to do to bring true equity to our community. Our communities of color are being held back by systemic racism, and too many working families of all backgrounds do not have opportunities to grow into the middle class and beyond. I am running for re-election to ensure the County is part of the solution to these problems, address racial disparities, and broaden opportunity for all."
Abele has called Milwaukee home for over two decades. He was first elected County Executive in 2011, earning 61% of the vote. He was unopposed for re-election in 2012, and was re-elected in 2016 with 56% of the vote. When Abele took office in 2011, Milwaukee County was on the verge of bankruptcy and the non-partisan Wisconsin Policy Forum warned county residents of a potential financial crisis.
The Wisconsin Policy Forum documented the significant, structural financial challenges that the county faces. Annual taxes paid by county residents to the state of Wisconsin rose more than $400 million from 2009 to 2015, but state aid returning to the county remained flat or even declined in many of those years[i]. This imbalance results in a consistent structural deficit around $20 million-$25million each year.
"If we can work with the state to reform how county government is funded, I am really excited about what we can accomplish in Milwaukee County, not just in the next four years, but in the next four decades," said Abele. "Having to start every budget by figuring out how to cut, on average, $25 million, is no way to deliver the effective government that Milwaukee deserves. I will continue to work hard to find a solution so we can not only stop the bleeding, but finally be able to have the resources to tackle the big, systemic challenges like racial disparities that are holding us all back from thriving."
Milwaukee County has significantly improved its financial outlook since Abele took office. Despite the financial challenges, Abele still found ways to invest in communities and reform government to better serve residents. His record of accomplishments includes lowering overall homelessness and reducing chronic homelessness to functional zero, championing major economic development projects that have positively transformed parts of the county, dramatically reduced waiting times for heating assistance and expanded service to over 17,000 Milwaukee County residents, eliminated the wait list for mental health care service, and championed the effort to put medical professionals in charge of the county's mental health system, and overseeing consistent growth and remodeling of Mitchell Airport.
"Milwaukee County has a bright future and I am excited to talk to residents about how we can achieve our goals," added Abele. "I feel like we are just getting started."