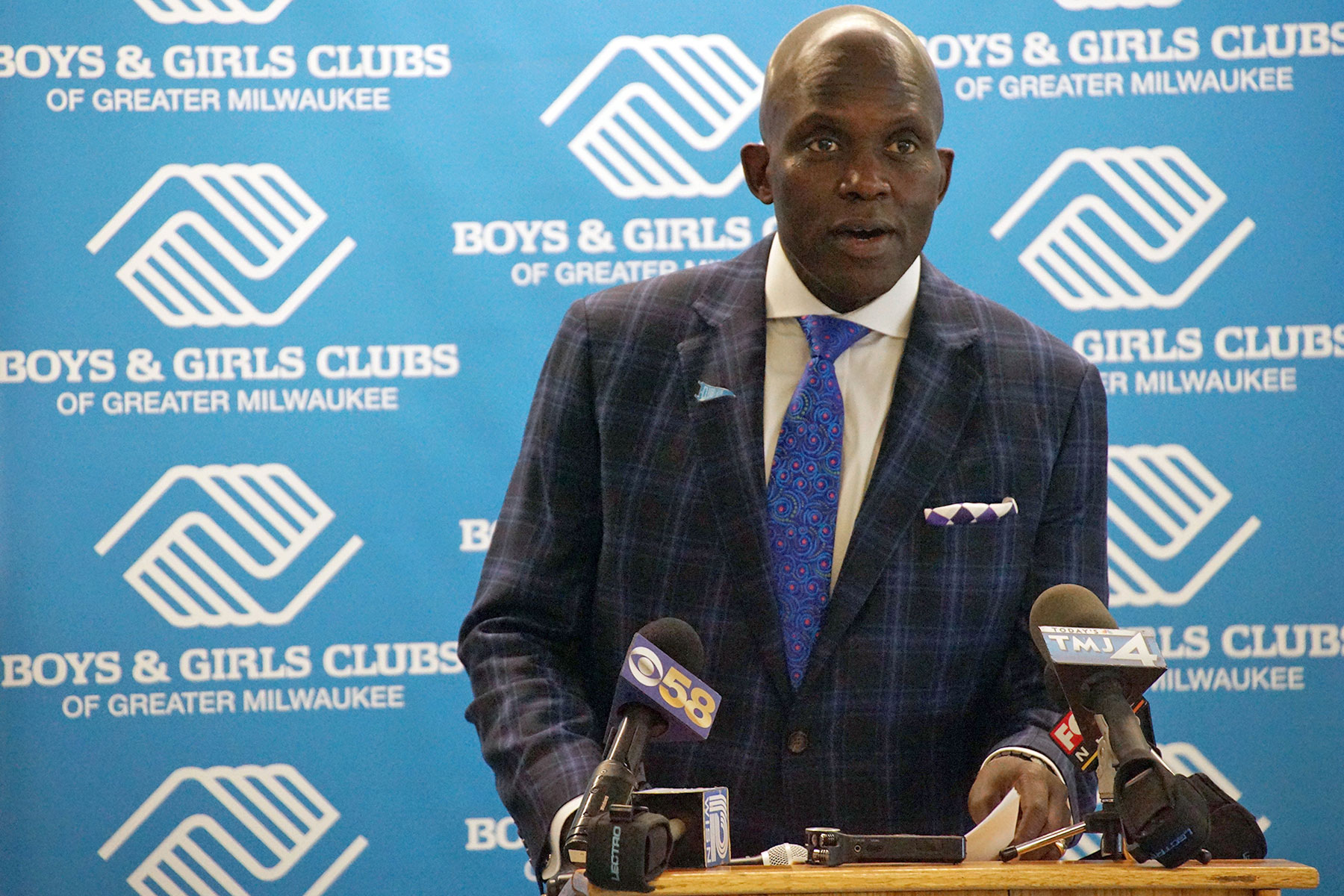 Boys & Girls Clubs of Greater Milwaukee (BGCGM) announced on September 20 that Vincent Lyles has informed the BGCGM Board of Trustees of his resignation as the president and CEO.
Lyles informed the Board of Trustees of his resignation now in order to allow the BGCGM time to begin its search for its new president and CEO. He will stay on to assist with transition planning through October 31. BGCGM is beginning a national search process for a new permanent president and CEO immediately.
"It's been a privilege to lead this amazing organization that impacts so many of Milwaukee's children and families," said Lyles. "The Clubs are in a great place right now and after nearly seven years, it's the right time for me to pass the torch to the next leader. This is tough, joyous work, and it is critical to the future of our city."
The search is being spearheaded by board vice chair Bob Mikulay, former executive vice president of marketing for the Miller Brewing Company, while Susan Ela, former BGCGM board chair, will serve as interim president and CEO. Ela, former executive vice president and chief operating officer of Aurora Health Care, will remain in the interim role until a new permanent president and CEO has been hired.
Lyles is planning to take a break before deciding what he will do next, and looks forward to spending more time with his family during this time. Lyles is married, with a daughter in high school and another daughter in college.
"We thank Vincent for his many years of leadership and dedication to the Boys & Girls Clubs of Greater Milwaukee, our community, and most of all, our kids," said Scott Wrobbel, BGCGM board chair and managing partner at Deloitte. "We will greatly miss him. The board and I are working with BGCGM leadership to ensure a smooth transition for our members, their families, our staff, our community partners and all of our important stakeholders."
Wrobbel said the many accomplishments of Lyles, one of the longest-running presidents and CEOs in the clubs' history, will leave a lasting impact on the community, including: growing the clubs to 44 locations, allowing it to serve 43,000 of Milwaukee's youth in all key areas of the city; successfully transitioning the clubs to become one of the top child-care providers in Milwaukee; transforming the Mary Ryan Boys & Girls Club in Sherman Park to better serve its community; joining an initial group within Boys & Girls Clubs of America (BGCA) that focused on providing high-quality art instruction to children 10 years old and up; increasing fundraising capacity with new initiatives such as the Celebrating G.I.R.L.S event and 'The Club for Every Kid' campaign; and increasing summer youth employment.
His accomplishments and years of service will be celebrated at the annual Celebrating G.I.R.L.S. event scheduled for November 5 at the Italian Community Center.
Boys & Girls Clubs of Greater Milwaukee (BGCGM), one of the largest and longest youth serving agencies in Milwaukee, offers structured after-school and summer programming to more than 43,000 children and teens each year.