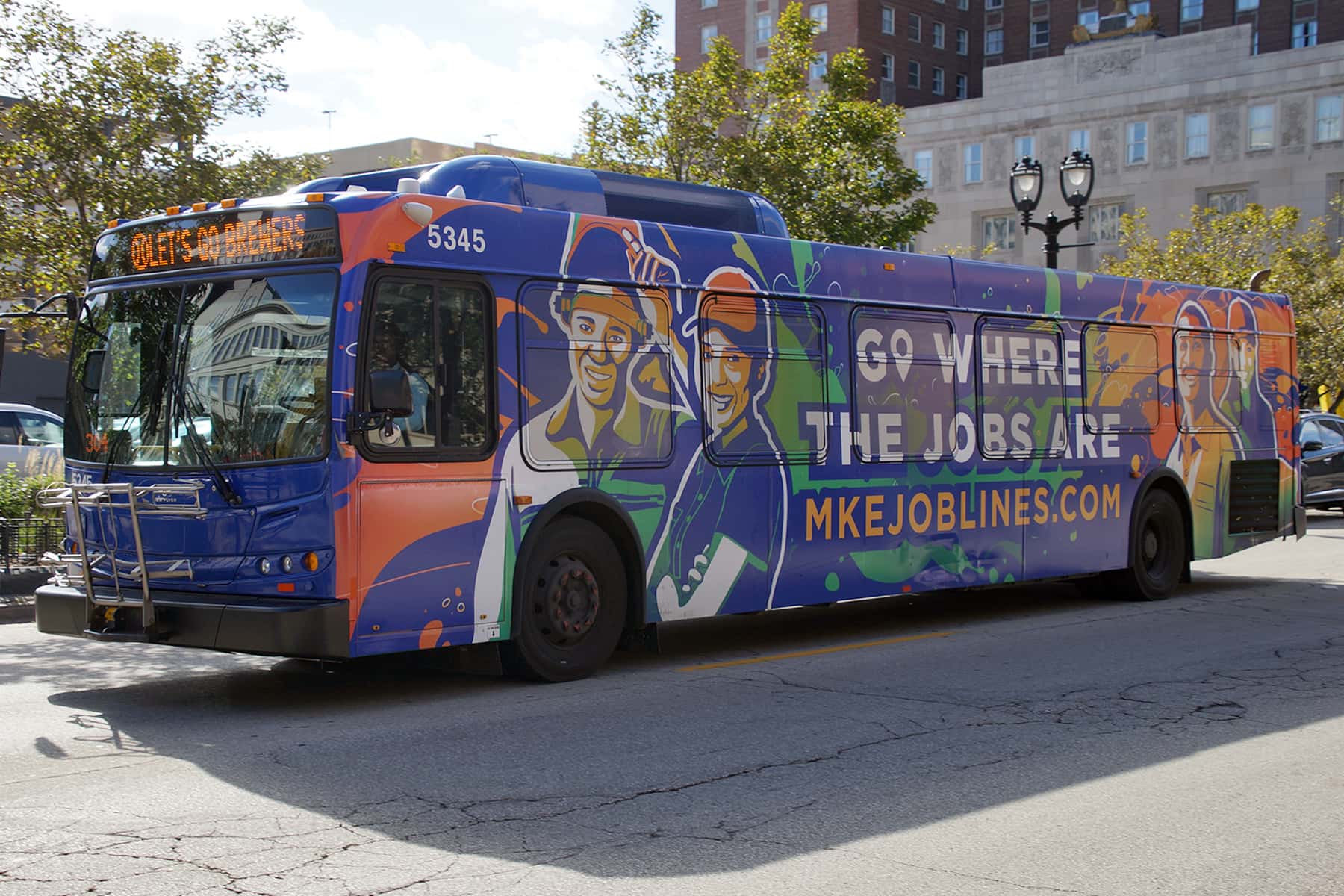 The Milwaukee County Transit System (MCTS) has been notifying riders that Route 57's JobLines extension into Waukesha County will cease operations on August 24, 2019, due to the end of its temporary funding.
While Route 57 will no longer make stops in Menomonee Falls or Germantown, it will continue to provide the same daily service within Milwaukee County, connecting northwest-side residents to the increasing number of jobs in and around the sports entertainment district, and the rest of Downtown.
The revised routing runs between the Intermodal Station and the intersection of Lovers Lane Road and Silver Spring Drive, including a popular stop at Walmart, 10330 W. Silver Spring Drive.
The vast majority of Route 57 passengers ride within Milwaukee County and will not be impacted by this adjustment. However, MCTS has been making efforts to alert the public so that those who are affected and make other transportation arrangements.
The original JobLines, Routes 6 and 61, were created in 2014 using a settlement won by the Milwaukee Inner-City Congregations Allied for Hope (MICAH) and the Black Health Coalition of Wisconsin (BHCW) as part of a lawsuit against the State of Wisconsin and the U.S. Department of Transportation over funding for the I-94 Zoo Interchange reconstruction project. The one-time settlement paid for Routes 6 and 61 until late 2018.
The Milwaukee County Board of Supervisors appropriated additional funds in the 2019 Budget, which allowed MCTS to reconfigure its already-existing Route 57 to provide service into Waukesha County through the summer. MCTS, community groups and other officials reached out to the State of Wisconsin and Waukesha County to see if they would provide funding or enter into a cost-sharing agreement that would allow the extension to continue, but those efforts were unsuccessful.
Any bus service that MCTS operates outside of Milwaukee County typically requires a cost-sharing agreement with the other county.
MCTS provides more than 30 million rides every year to people traveling between home, work, school, medical appointments, shopping, and any place they need to go.