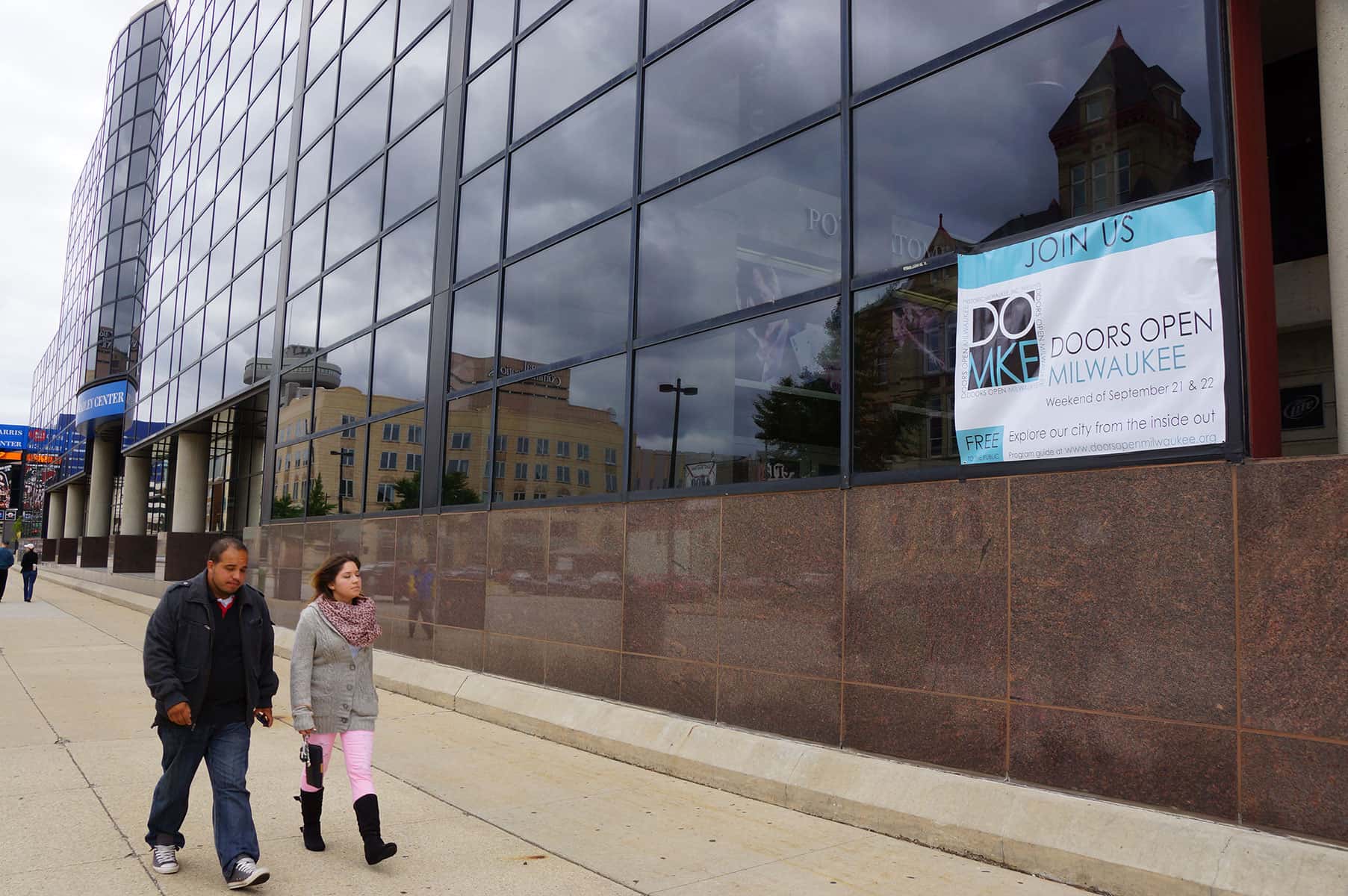 In addition to highlighting the area's history and architecture, the purpose of Doors Open Milwaukee encourages people to notice their surroundings. The event helps people to understand why the city looks the way it does and how it works.
The successful 2015 public event hosted more than 30,000 visitors all over the Milwaukee area, as additional neighborhoods participated in Historic Milwaukee, Inc.'s two-day celebration of the city and its art and culture.
In addition to returning favorites like the U.S. Bank Center and Milwaukee Blacksmith, attendees will find plenty of new buildings to choose from among the 150+ participating sites on September 17th and 18th (10am-5pm), including:
Annunciation Greek Orthodox Church, designed by Frank Lloyd Wright (9400 W. Congress Street)
Adventure Rock MKE (2200 N. Commerce Street)
833 East Michigan (833 E. Michigan Street)
Journey House Packers Field (2110 W. Scott Street)
Complementing buildings, both past and modern, will be exciting in-depth tours that offer a behind-the-scenes look at locations like the newly redesigned Karl Ratzsch's with Chef/Owner Thomas Hauck and Wisconsin Foodie host Kyle Cherek, or an exploration of Milwaukee's harbor and rivers with the Milwaukee Kayak Company and Milwaukee River Keepers.
Other highlights visitors can look forward to include new passport sites that are fun for the whole family, a special spotlight on specific neighborhoods, and a Doors Open Story Slam in collaboration with storytelling event group Ex Fabula.
Making the event much simpler to plan for and enjoy is the revamped Doors Open Milwaukee website, which now features filters allowing people to search for buildings by Region, Area of Interest, and more.