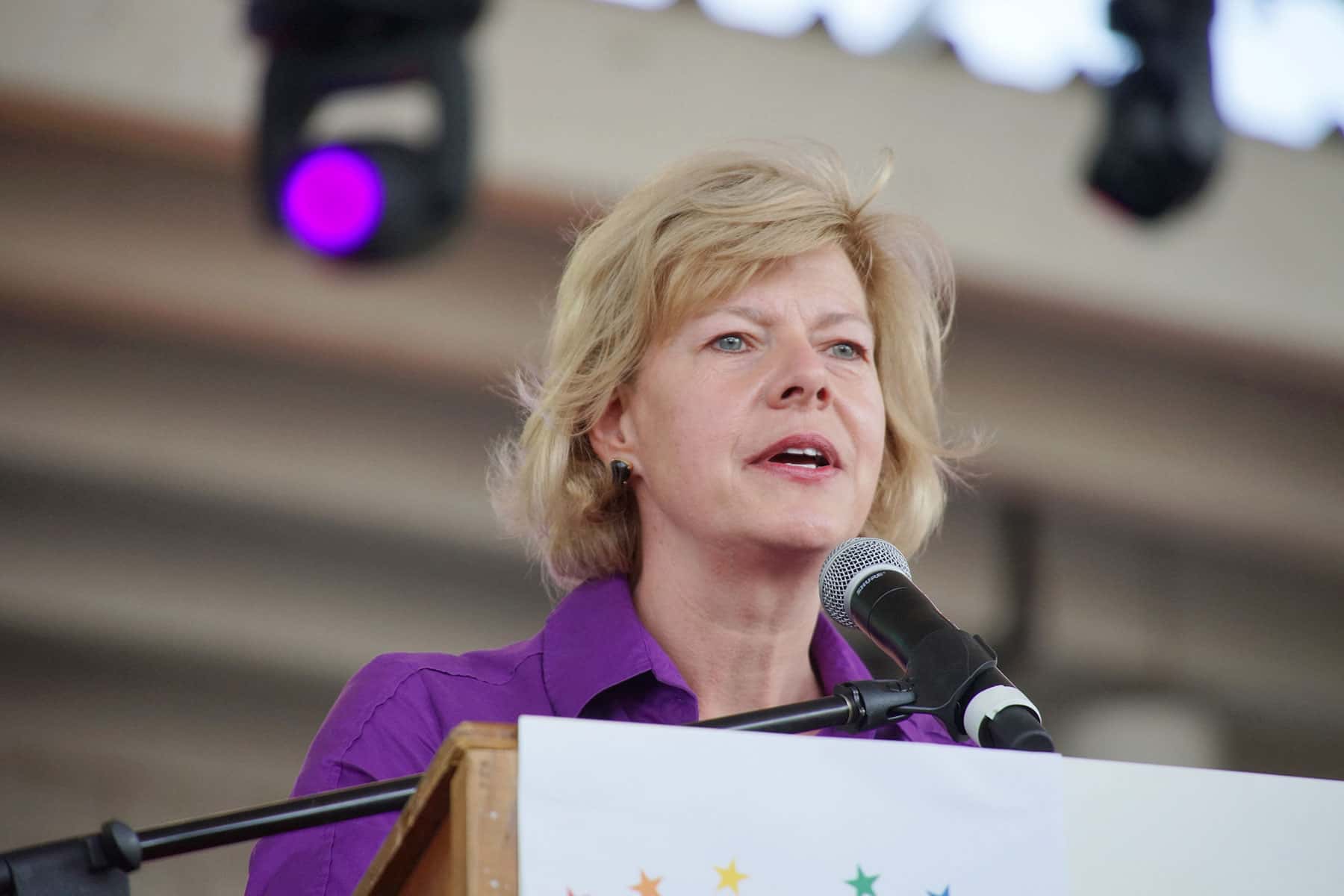 On June 15, U.S. Senator Tammy Baldwin called for a renewed effort to close the "terror gap." Last November, Senator Baldwin cosponsored the Denying Firearms and Explosives to Dangerous Terrorists Act of 2015 to give the Department of Justice authority to prevent a known or suspected terrorist from buying firearms or explosives, which would close this gap. The legislation was introduced by Senator Dianne Feinstein (D-CA) and Representative Peter King (R-NY).
"We must address a serious national security and public safety weakness and close this loophole that allows a known or suspected terrorist to swiftly pass a firearms or explosives background check and obtain a dangerous weapon," said Senator Baldwin. "Preventing people on the terrorist watch list from purchasing firearms and explosives is a commonsense action we can take to protect American lives. Congress must act to close the terrorist gun loophole by giving the FBI the authority to block gun sales to potential terrorists."
The Department of Justice under President George W. Bush initially proposed the legislation in 2007. Attorney General Eric Holder testified at a 2009 Judiciary Committee hearing that the Obama administration also supported the legislation.
According to information prepared by the Government Accountability Office, individuals on the consolidated terrorist watch list, which includes the no-fly list, cleared a background check for a gun transaction in 94 percent of attempted transactions in 2013 and 2014 (455 out of 486 times). Between February 2004 and December 2014, individuals on the consolidated terrorist watch list cleared a background check in 91 percent of attempted transactions (2,043 of 2,233 times), according to GAO data.
The Denying Firearms and Explosives to Dangerous Terrorists Act of 2015 would:
Allow the attorney general to deny the purchase or transfer of a firearm or explosive to a known or suspected terrorist if the prospective recipient may use the firearm or explosive in connection with terrorism.
Maintain protections in current law that allow a person who believes he has been mistakenly prevented from buying a firearm to learn of the reason for the denial, and then to challenge the denial, first administratively with the Department of Justice, and then through a lawsuit against the Justice Department.
Allow the Justice Department, in any administrative or court proceeding challenging the accuracy of a denied firearm or explosive transfer under the bill, to protect information that, if disclosed, would compromise national security.
Last November, one week prior to the San Bernardino shooting, Senator Baldwin and 37 Senators sent a letter to House Speaker Paul Ryan and Senate Majority Leader Mitch McConnell, calling for the bill to be brought to the House and Senate floor for consideration and a vote.
"There is no reason why suspected terrorists who we consider too dangerous to board airplanes should be able to walk into any gun store in the United States and purchase a firearm or an explosive for the purpose of carrying out a terrorist act. But today, suspected terrorists can legally purchase guns in the United States—and they're doing so, even while law enforcement may be investigating them or pursing their arrest or indictment," wrote the senators last November.