"Parks for Good" merchandise features work by local artists to help fund park improvements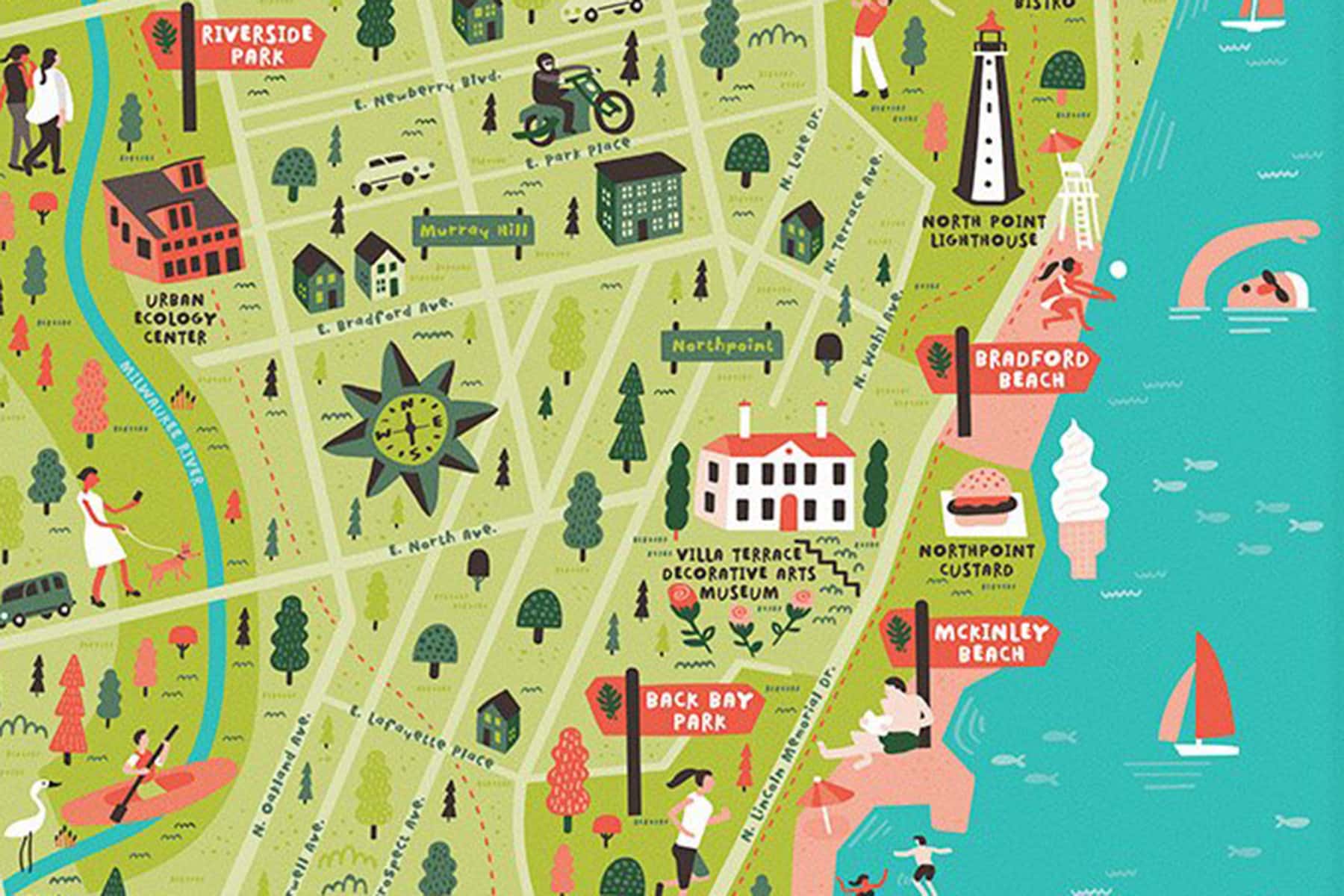 Milwaukee County Parks-inspired merchandise, ranging from Milwaukee Domes t-shirts, posters designed by local artists, and even button-up dog shirts, launched on November 26 as part of a new charitable online store, with all sales going to help fund future Milwaukee County Parks projects.
The merchandise is available at ParksforGood.com, kicking off a new partnership between Milwaukee County Parks and the Greater Milwaukee Foundation (GMF) to create a dedicated parks improvement fund. The GMF fund will also provide an option for individuals and businesses to make tax-deductible donations to support future park improvements.
Profits from merchandise sales will go directly to the fund. Purchasers and donors will be able to choose one of seven key areas of need to support: playgrounds, trails & natural areas, community centers, aquatic facilities, parkways & bridges, athletic facilities or engagement.
The GMF will manage the funds and provide grants for future projects within those areas. Klement's Sausage, the official sausage of Milwaukee County Parks, made the inaugural donation to the fund with a $25,000 contribution.
"Milwaukee County residents are passionate about our parks and eager to find ways to support them," said County Executive Chris Abele. "This is a great way for everyone to get involved in making our fantastic County parks even better and help us improve these critically important community spaces."
The Parks For Good store features an exclusive Milwaukee Home parks t-shirt design, beer garden t-shirts stickers and patches, and posters from the 2018 'Maptacular' Project. Each map in the series is illustrated by a different local artist, and each is designed in their own unique artistic style.
All Merchandise is exclusive to the online store and new parks, beer garden, and trails-themed merchandise will continue to be added to the store. Items were designed by local artists Gabriela Riveros, Jeff McAvoy, Linda Bleck, Dwellephant, Rozalia Singh, Lauren Marvell.
Guy Smith, Executive Director of Milwaukee County Parks, said "This new parks fund is a big win for Milwaukee County – we've been working with Milwaukee artists to create exclusive designs, Milwaukee businesses to create the merchandise, and sales will support Milwaukee parks projects too. Plus, of course, the merch will make perfect gifts for anyone who loves Milwaukee parks!"