Milwaukee Film announces centerpiece collection of motion pictures for 2019 festival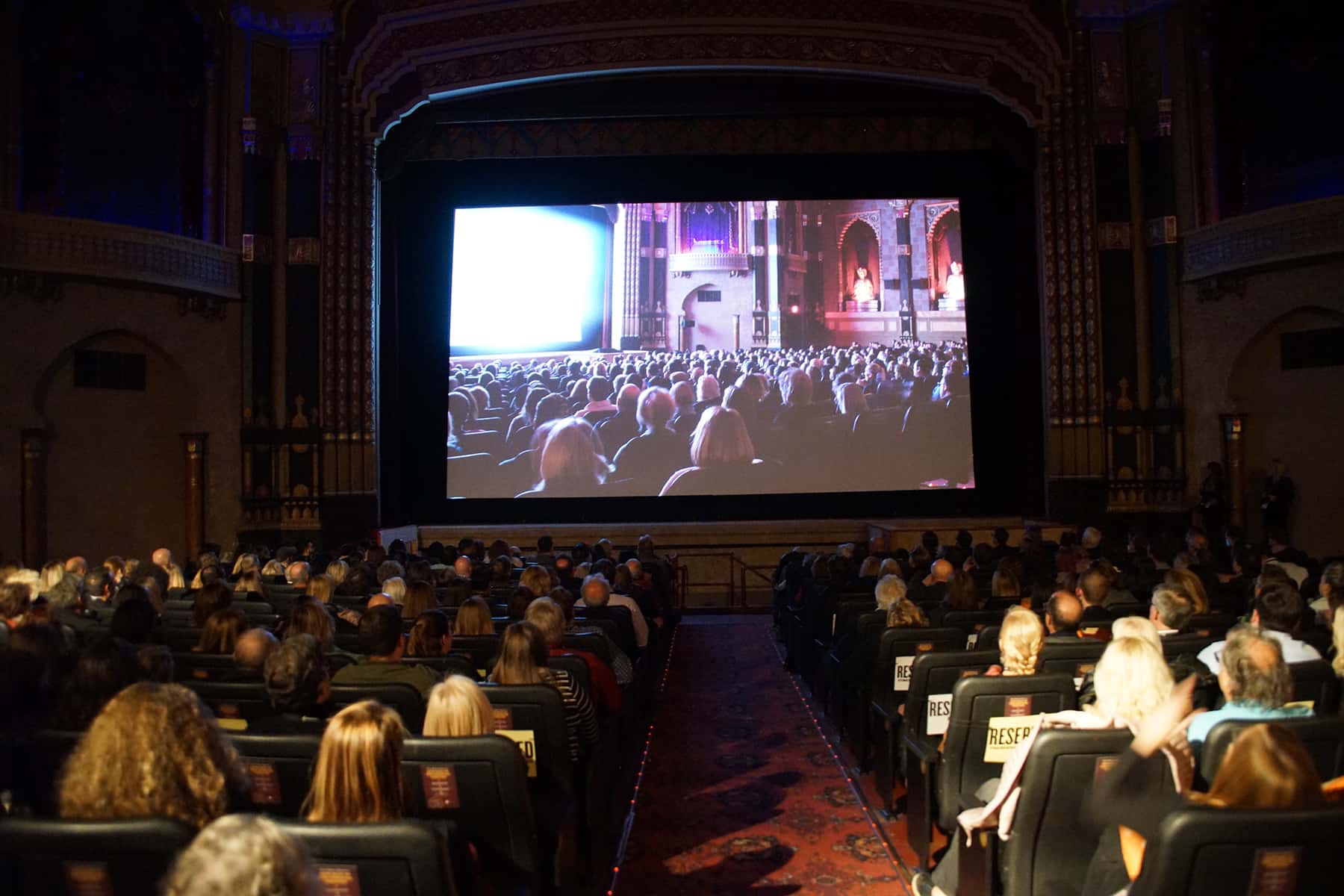 The powerful stories behind legendary music institutions will kick off and close the 11th Annual Milwaukee Film Festival, presented by Associated Bank.
Milwaukee Film announced on September 24 that the Festival will kick off with "I Want My MTV" as its Opening Night feature on October 17. The documentary dives into the early days of a 1980s experiment that became a cultural touchstone, as well as its impact on the music and media industries.
A musical documentary will also close out the show, with "The Apollo" serving as the Closing Night presentation on October 31. The film explores the full history of the legendary Harlem theater that has influenced music, culture and everyday life in the U.S. for generations.
On October 25, "Chained for Life" will be the Centerpiece feature. This award-winning festival darling is a film-within-a-film offers a funny and humane approach to highlighting Hollywood's representation issues, pointing out how at times we casually dehumanize those different from us.
The Opening, Centerpiece, and Closing Night films will all be presented in the main house of the Oriental Theatre, 2230 N. Farwell Ave., Milwaukee. Special guests affiliated with each film are expected to attend these screenings.
"Our opening, centerpiece and closing films all look at the power of the arts to shape our lives," said Cara Ogburn, Festival director for Milwaukee Film. "They all contribute to important conversations about who we are as a society – and how we make changes toward who we want to be.
The rich and expansive offerings of the Milwaukee Film Festival, covering more than 300 titles and 100 events in 15 days, are largely sustained by support from the Festival's 134 corporate partners, foundations and individual sponsors.
"The Milwaukee Film Festival is an outstanding platform for us all to share conversations and experiences sparked by the simple act of watching a film together. We're thrilled to have so much support from partners around the region who make this Festival possible," she added.
Milwaukee Film operates the magnificent Oriental Theatre, a historic cinema palace committed to high-quality and accessible film and education programming. Tickets for all Milwaukee Film Festival screenings and events, including these titles and over 300 more, will go on sale to the general public on October 3.