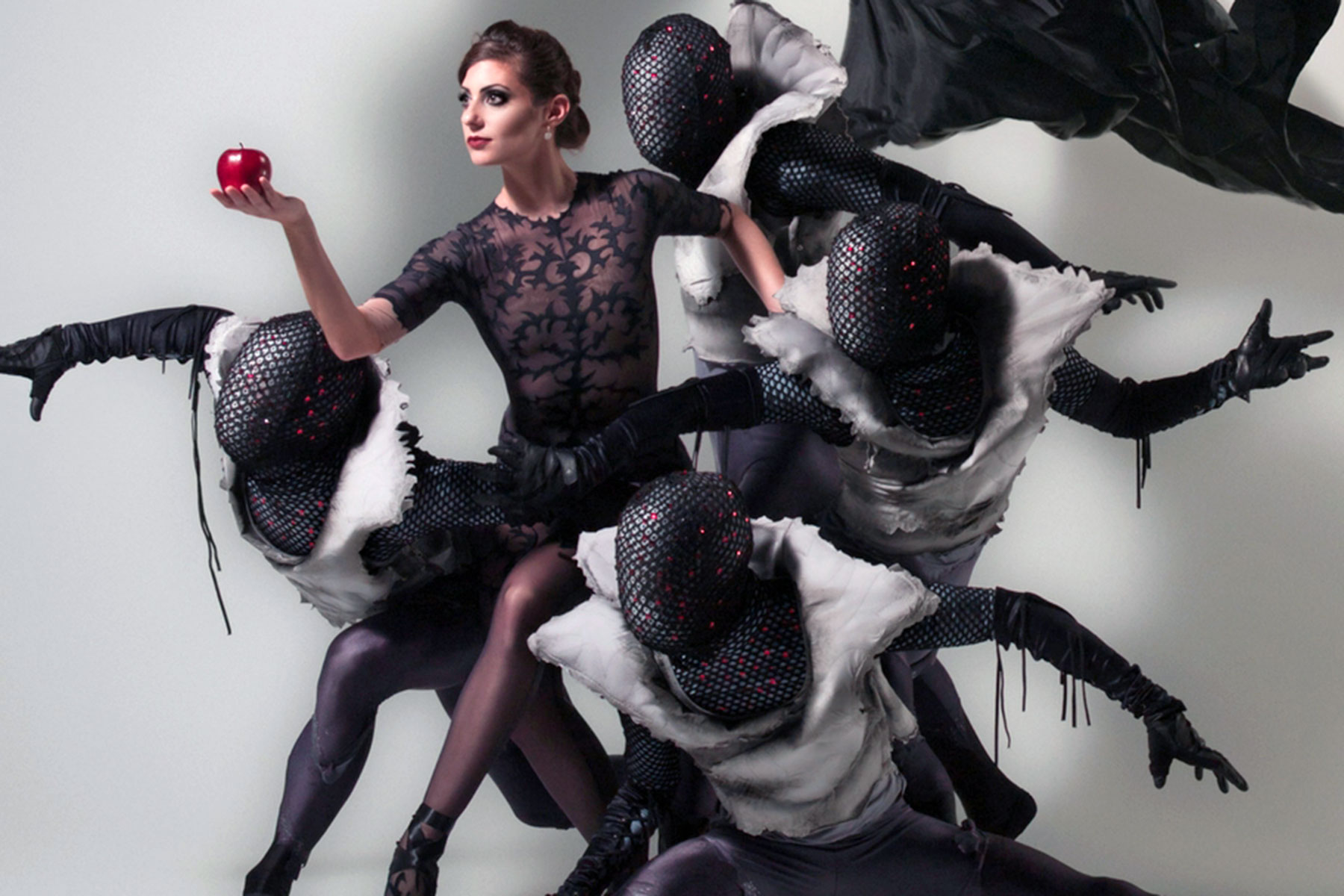 Milwaukee Ballet presents Michael Pink's "Mirror Mirror" as its 2016-17 season finale.
Mysterious and mesmerizing, this production is a highly-stylized interpretation of Snow White and it takes centerstage June 1 to 4 at the Marcus Center for the Performing Arts.
"Mirror Mirror is Snow White as you've never seen before. The story of good and evil takes on new depths when told with our stunning costumes and fine performances from our international company of dancers," said Milwaukee Ballet Artistic Director Michael Pink, who choreographed the show. "Fans of classical ballet and contemporary dance will love this work equally, as will theater-lovers craving a night of pure entertainment."
Pink's interpretation offers a captivating backstory to The Grimm's popular folktale, touching on the origin of the magic mirror and the depths of the stepmother's obsession with being fairest of them all.
Mirror Mirror is massive in scale, offering a Broadway-caliber performance. The costumes, designed by Todd Edward Ivins and inspired by the legendary Alexander McQueen, are couture and a visual treat. The production also includes clever set designs, special effects, and athletic, evocative choreography.
Michael Pink has earned the moniker "master storyteller" for his dramatic, character-driven interpretations of the world's best loved stories, including the blockbuster Dracula, his adventurous Peter Pan, and most recently, his haunting Dorian Gray. His dance dramas are praised for their ability to connect with a modern audience, often referred to as "Classical Ballet for the 21st Century."
"Telling compelling stories is central to the work we perform at Milwaukee Ballet," said Pink. "The aesthetic is incredibly important, of course, but I select dancers that can go beyond and emotionally connect with the audience."
Pink assembled a dream team of designers to bring his vision to life for the world premiere of this work in 2014. It includes British composer Philip Feeney (Dracula, Peter Pan), New York-based scenic and costume designer Todd Edward Ivins (Dorian Gray), and Emmy-Award winning lighting designer David Grill (Dracula, Peter Pan, The Nutcracker).
The dancing on stage will be underscored by the Milwaukee Ballet Orchestra, who will play Mirror Mirror's cinematic score under the baton of Andrews Sill. The running time for the performance is 2 hours 10 minutes, including one intermission.
Founded in 1970, Milwaukee Ballet is a leader in Wisconsin's arts and culture scene, and home to an international company of dancers and is one of only a few companies in the nation to feature its own orchestra.