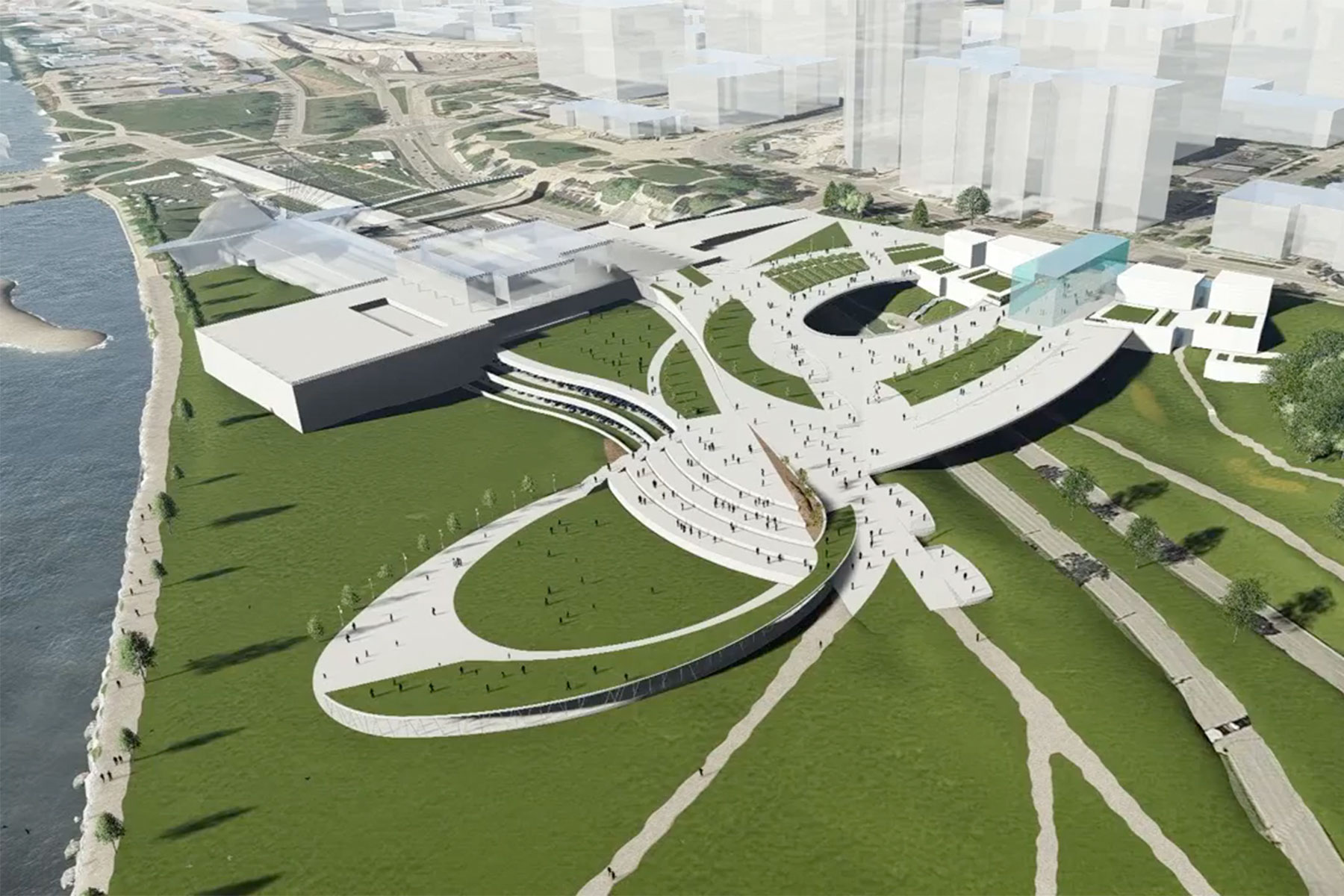 The Milwaukee Public Museum (MPM), along with internationally recognized museum planning and design firms and renowned local architects, have been working to conceptualize what a future Museum could look like with more to come later this year.
After an extensive study of options, advancing a new building was the path chosen by the Board of Directors as part of MPM's re-accreditation plan to address challenges in the current County-owned building. Accreditation by the American Alliance of Museums is the museum field's mark of distinction, and it is necessary to receive major grants and to bring in traveling exhibits.
Fundamental to creating these initial plans, MPM sought community input by surveying and interviewing more than 10,000 Wisconsinites at the Museum, throughout the city at locations and events like the Indian Summer Festival, the Maker Faire, Fondy Food Market, and across the State.
The future Museum will be the fifth home of your Milwaukee Public Museum and will welcome visitors from across the globe, inspiring curiosity and an exploration of our world—just as we have done for 136 years. Our promise to you is that our new home will combine the spirit and wonder of our current home, while providing our visitors with fresh exhibits and new technology that reflect cutting-edge research and scientific understanding.
Great cities have great museums. MPM is truly Wisconsin's Natural History Museum. There is much planning and work ahead to turn this vision into a reality in the coming years. We all have an important role to play, and we look forward to furthering our partnerships with Milwaukee County, the State of Wisconsin, the City of Milwaukee, and private donors to realize this great civic vision.
Rinka Chung Concept: This visionary concept for a future museum building was created by local firm Rinka Chung Architects, with the work graciously donated to MPM pro bono by firm owner Matt Rinka.
Zimmerman Architectural Studios Concept: Milwaukee firm Zimmerman Architectural Studios used MPM as a case study for their design teams to create several concepts on sites of their own choosing. One of the Zimmerman design teams played with the idea of an MPM concept located on Milwaukee's lakefront.
© Photo
Rinka Chung and Zimmerman Architectural Studios