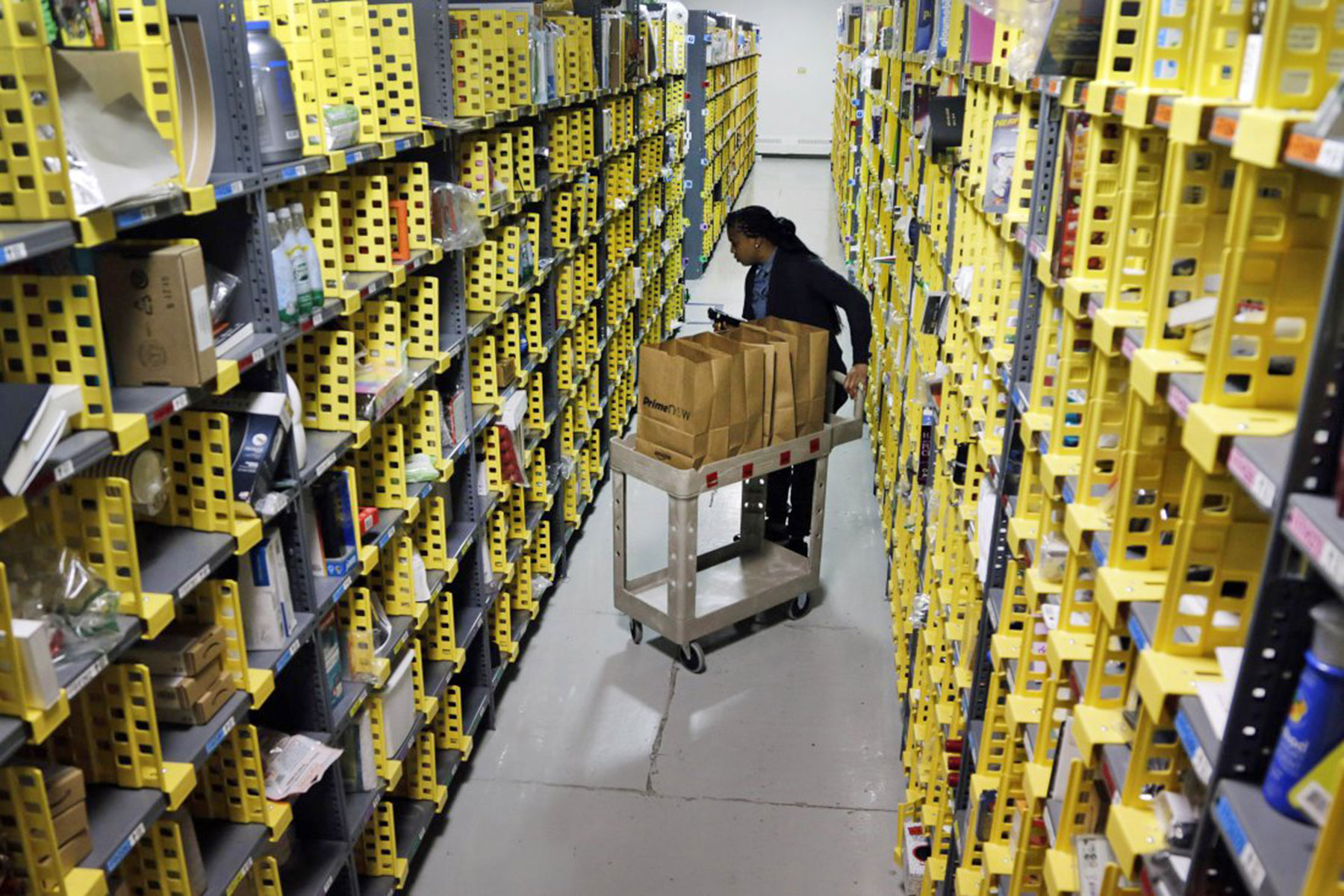 Text from the message written to Amazon.com's founder Jeff Bezos, from City of Milwaukee Mayor Tom Barrett, regarding recently announced plans to locate a new distribution center in southeastern Wisconsin.
Dear Mr. Bezos:
Amazon is a remarkably innovative company that has transformed consumer purchasing. By making the most of technological advances and managing colossal growth, it has added efficiency and value to customer purchases. Amazon has creatively disrupted a large portion of the economy. While that has consequences for companies and employees in traditional retail settings, Amazon has thrived in competitive capitalism.
With recent new stories reporting Amazon is planning a new distribution center in southeastern Wisconsin, Amazon can and should seize the moment and provide transformational leadership in another way: it can lead corporate America by bringing stable employment to Milwaukee's central city and other high unemployment urban areas. Now that's a game changer of generational significance.
Amazon's growth and its market capitalization in excess of $800 billion make it a powerful economic force. The choices Amazon makes can sway the economic fortunes of entire regions.
What makes the timing of Amazon's planning so significant is the national, state and local employment picture. Now in the ninth year of economic recovery, under both President Barack Obama and President Donald Trump, unemployment in many parts of our nation and state is near or at historic lows.
A noticeable exception to the low unemployment rate, unfortunately, is the still high unemployment rate in communities of color. Since housing patterns are so segregated in southeastern Wisconsin, unemployment is highly concentrated in the city of Milwaukee.
That's why we have an employment "geography gap" as well as a skills gap. It's also why now, more than at any other time in our recent history, it is imperative that corporate America, our local business community, state and local government focus on addressing racial disparities and the geography gap.
If we don't address unemployment in communities of color when unemployment is low, when will we do it? Or, have leaders just given up on locating jobs in central cities?
The employment needs of Amazon are very compatible with the large labor pool located in the city. What better way to address the social challenges, here and in other high unemployment urban areas, than providing hundreds or even thousands of jobs close to where people live?
Amazon could be a game changer. Unfortunately, like many other companies, Amazon's distributions centers nationally are rarely located in areas with high proportions of African Americans. Milwaukee could be an exception to that regrettable practice.
A demographic analysis of locations Amazon has previously selected for its distribution centers shows a pattern that is typical of many large companies. Site decisions are often made with an approach that discounts social impacts. And, with that, economic benefits end up going disproportionally to locations far removed from those neighborhoods that most need jobs.
This is the perfect time for Amazon to demonstrate leadership by meeting its growing labor needs without requiring long commutes for those who want to work closer to home and want to spend more time with their families. That's good for America, good for Amazon and good for our workers and families.
I recognize that the responsibility for addressing the current geographic job mismatch belongs to a number of parties, not just large corporations. Many state and local governments have exacerbated the situation with taxpayer subsidies handed out without considering broader impacts.
I invite Amazon to look into building a distribution center on Milwaukee's north side in proximity to people looking for work, in a neighborhood with high unemployment. I encourage Amazon to consider the low-wage workers who spend hours navigating inefficient transportation alternatives. Amazon has an opportunity to alter the way site location decisions are made so that many more people can share the economic benefits of an amazing company.
I understand that, in a fast-growing company, expedient decisions can be made at a pace that limits consideration of broader impacts. That is something you can change. I invite you to reexamine your company's approach. We would love to work with you.
Sincerely,
Mayor Tom Barrett, Milwaukee