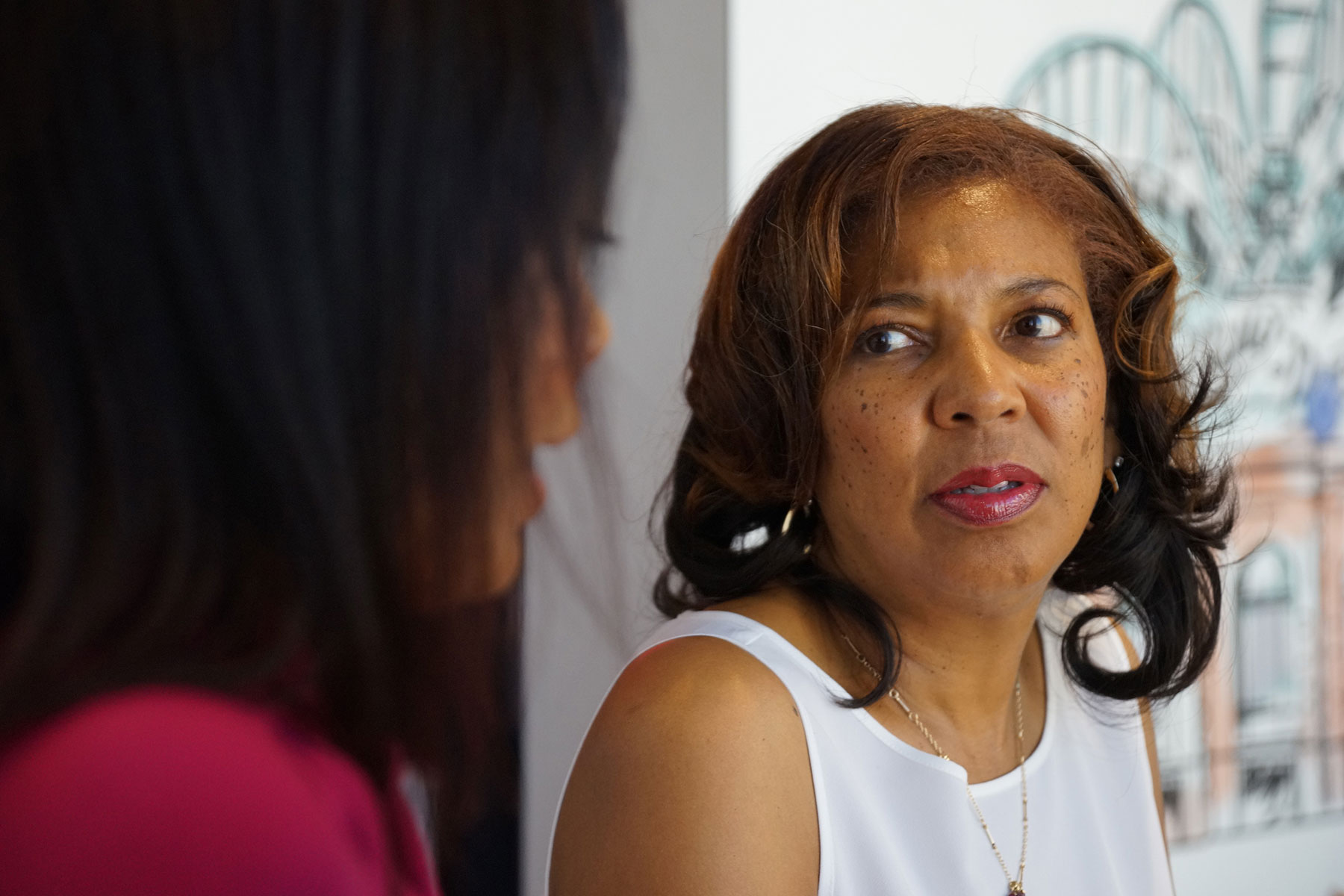 As a catalyst for social justice and change in the Milwaukee community for nearly 100 years, MUL remains committed to a continued and strong collaboration with the African American Chamber of Commerce of Wisconsin through the transition and beyond.
The Milwaukee Urban League announced today that Dr. Eve Hall, currently President and CEO of the African American Chamber of Commerce of Wisconsin (AACCW), has been named its next President and CEO. Dr. Hall replaces Ralph E. Hollmon who has led the Milwaukee Urban League since 2002.
"Dr. Hall is the ideal choice to build on the momentum of the Milwaukee Urban League at a pivotal time for our community," said Noah Fenceroy, Chair of the MUL Urban League and search committee. "Her non-profit management experience, passion for the mission of the Urban League and deep ties locally and nationally will enable her to take the work and impact of the Milwaukee Urban League to the next level."
Dr. Hall has extensive leadership experience in education, government and non-profit. The core of her work has been fundraising, building programs and partnerships to increase education and career opportunities for students, enhancing professional training and development for adults while leveraging the power of education, business, government and community working together. Past roles have included Chief Innovation Officer/Vice President of Programs/Executive Director for the Thurgood Marshall College Fund; Vice President of Public Affairs for Family Service of Milwaukee; MPS School to Work Administrator reporting to the Superintendent, and Director of former Wisconsin Governor Tommy Thompson's Milwaukee Office.
Clifton Phelps, AACCW Board Chairperson stated, "When Dr. Hall was selected President/CEO in 2012 her goals were not only to strengthen the foundation of the organization, but invigorate its members and standing in the Community. We are happy to say she not only accomplished her goals but exceeded them. The African American Chamber of Commerce has a strong board, significant membership base, signature programs, and an annual breakfast which last year drew 500 attendees. She returned AACCW to a position of prominence in the Community and our Board of Directors is forever grateful."
Phelps added, "Though we are sad to see her go, we are proud of the work we have been able to do together to renew the chamber. We look forward to continued collaboration with the Milwaukee Urban League on issues that affect all of us. The AACCW now looks forward to raising the organization to an expanded level of impact and effectiveness for our members throughout the State of Wisconsin."
Dr. Hall received a B.S. degree in educational psychology from Florida A&M University, a M.S. in administrative leadership from University of Wisconsin-Milwaukee, and Doctorate in Educational Leadership from Cardinal Stritch University.
"I am honored to have the opportunity to lead the Milwaukee Urban League to build on the same mission that has guided my work at the African American Chamber of Commerce of Wisconsin for almost five years," said Dr. Hall. "Both organizations are focused on economic vibrancy for African American families and communities through education, employment and economic development and I can envision strong collaboration between the two organizations and others as we all work together to make Milwaukee a stronger city."
AACCW's search will begin immediately to select Dr. Hall's successor.
Dr. Hall takes the helm at the Milwaukee Urban League on January 23, and Hollmon has agreed to serve as an advisor for a period of time to ensure a smooth and seamless transition.
"We are grateful to Ralph Hollmon for all he has done for the Milwaukee Urban League and the broader Milwaukee community," said Fenceroy added. "During his tenure, he has significantly improved the overall financial condition and stewardship of the organization, while being an advocate for students and adults who have benefitted from the critical education, employment and racial inclusion programs the League offers."
"It has been an honor to lead the Milwaukee Urban League for the past 14 years, and I am very proud of the impact we have had and will continue to make in this community," Hollmon said. "None of this would have been possible without outstanding Board members, a great staff and the generosity of the philanthropic, business and corporate community."
The Milwaukee Urban League (MUL), was established in 1919 as an affiliate of the National Urban League (NUL) and has been a catalyst for social justice and change in the Milwaukee community for nearly 100 years. Through education, employment and economic development programs, the Milwaukee Urban League continues to pursue its mission to enable African Americans and other persons of color who are economically distressed to secure economic self-reliance, parity, power and civil rights.
AACCW supports the growth and sustainability of African American owned businesses through access to capital, advocacy, business development, and strategic partnerships and promotes economic and educational vibrancy in communities of color.