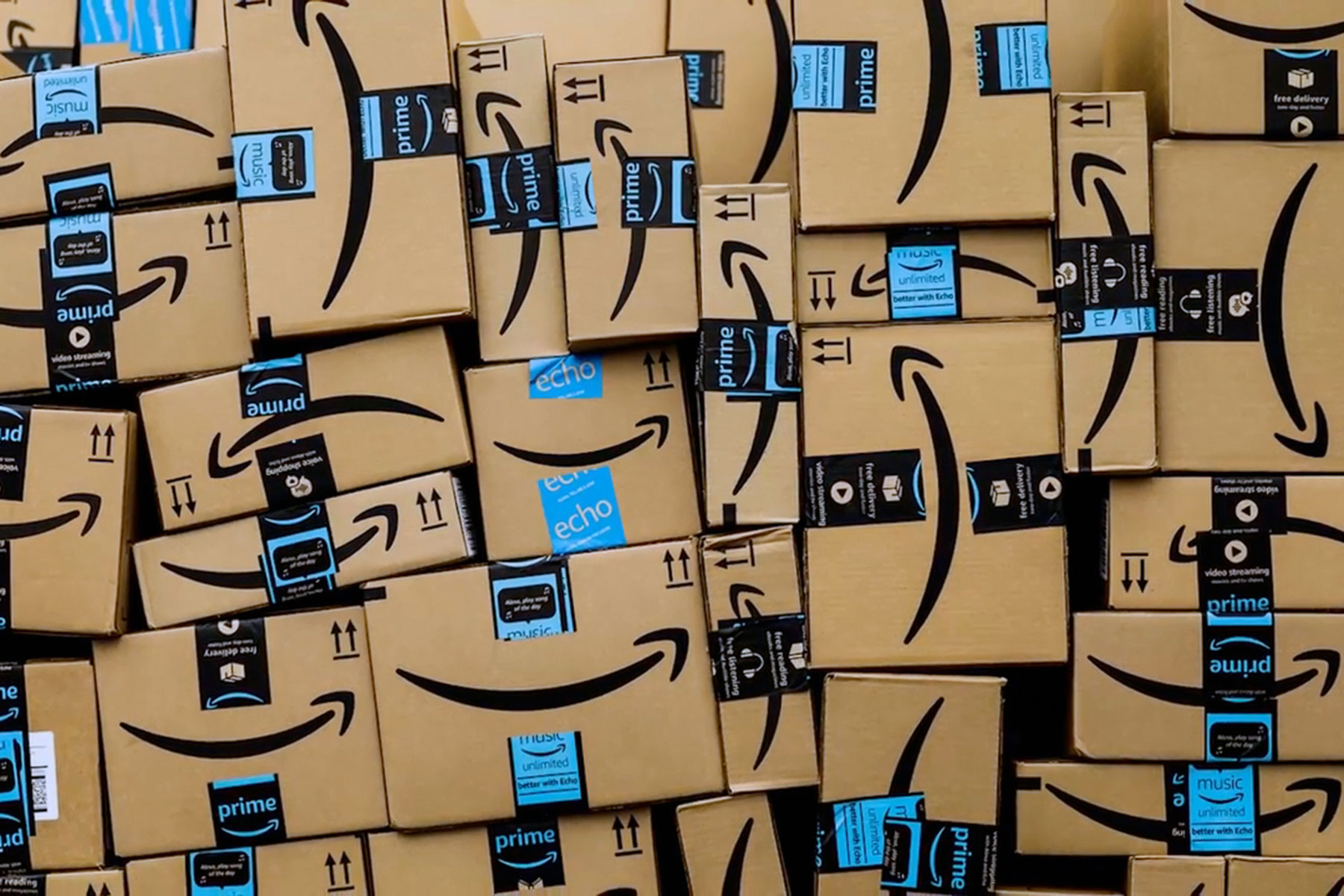 Between 2014 and 2017, Amazon's investments contributed more than $1 billion into Wisconsin's economy, indirectly creating 5,500 additional jobs on top of the 4,000 the company employs directly.
For 2018 Amazon will celebrate its third year fulfilling customer orders from Wisconsin and surpassing the milestone of 4,000 full-time employees in the state with job opportunities for people with all types of experience, education and skill levels—from human resources, engineers and facilities technicians, to those seeking entry-level positions and looking for on-the-job training.
"Since our first day at the Kenosha facility, we've received amazing support from the community and we couldn't be prouder to be part of the Wisconsin family," said Mark Stewart, Amazon's Vice President of North America Customer Fulfillment. "We're honored that our team of more than 4,000 in the Badger State have picked Amazon as their employer of choice and innovate on behalf of the customer, raise the bar on our operational excellence, and provide outstanding customer experiences – every day."
Amazon's 1-million-square-foot fulfillment center in Wisconsin opened in 2015 with a team of 1,000 full-time employees. In addition to the Kenosha fulfillment center, Amazon has also opened a Prime Now hub, an Amazon Fresh site, a sortation center, and a delivery station in the Badger State.
The average hourly wage for Amazon's more than 4,000 full-time employees in Wisconsin, including cash, stock, and incentive bonuses, is over $14.50/hour before overtime – twice the state's minimum wage. Wisconsin is also home to Shopbop, the global online retail destination for style inspiration and discovery, employing hundreds of full-time employees. BOP LLC, headquartered in Madison, was acquired by Amazon.com, Inc. in 2006, enabling Shopbop to expand its services to enhance the customer experience.
This expansion has resulted in Amazon investing millions of dollars into Wisconsin's economy, both in fulfillment infrastructure and compensation to its 4,000 current employees. Amazon's investments in Wisconsin from 2014 through 2017 resulted in an additional $1 billion to the state's economy. Using Input-Output methodology and multipliers developed by the U.S. Bureau of Economic Analysis, Amazon's investments in the state have created an additional 5,500 indirect jobs on top of the company's direct hires.
"Reaching more than 4,000 full-time, permanent employees is an incredible milestone for Amazon and Wisconsin," Governor Scott Walker said. "The fact that Amazon more than tripled its initial job-creation projections in Wisconsin is a monumental success story. Thanks to Amazon for its continued commitment to our state and our people. The Wisconsin Comeback is real!"
"We appreciate Amazon's investment in Kenosha, which has created thousands of jobs and opportunities for our residents at the two fulfillment facilities in the city," said Kenosha Mayor John Antaramian. "We are pleased to see Amazon finding success in our community."
Amazon in Wisconsin by the numbers:
2 fulfillment facilities in Kenosha
3 locations in Milwaukee city proper: a Prime Now hub, an Amazon Fresh site, and a delivery station
A Shopbop headquarters building located in Madison
4,000+ full-time employees across Wisconsin
5,500+ estimated indirect jobs created as a result of Amazon's investment between 2014 and 2017
14,000+ Wisconsin-based small and medium-sized businesses are growing and reaching new customers selling on Amazon
$100,000+ donated to charities in Wisconsin through monetary and in-kind donations
$1 billion added into Wisconsin's economy between 2014 and 2017 due to Amazon's investments
More than 1,500,000 sq. ft. footprint for the two fulfillment facilities
Amazon's statewide impact can be seen in the local small and medium-sized businesses it empowers. For example, Sherri Yukel is a Wisconsin resident and founder of Big Dot of Happiness, an independent, woman-founded brand that sells bespoke party decorations for one-of-a-kind celebrations. Big Dot of Happiness uses Fulfillment By Amazon, a service that enables small and medium-sized businesses to use Amazon's resources to sell directly to customers.
"Selling on Amazon has been a complete game changer. We love creating new products for all of life's celebrations and Fulfillment by Amazon allows us to get our product to customers FAST. When we started selling on Amazon in 2012, we had 40 employees: now, we proudly employ 83 people and are still growing strong! Amazon has allowed us to be the company we've always wanted to be."
In addition to competitive wages, full-time fulfillment center Amazon associates receive a comprehensive benefits package, including healthcare, 401(k) and company stock awards starting on day one. Amazon also offers regular full-time employees maternity and parental leave benefits and access to innovative programs like Career Choice, where it will pre-pay up to 95 percent of tuition for courses related to in-demand fields, regardless of whether the skills are relevant to a career at Amazon.
"Career Choice made it extremely easy for me to get my EMT certification and Amazon worked with me to adjust schedules so I could make my classes," said Mike Fina, an associate at Amazon's fulfillment center in Kenosha. "It's an amazing benefit and having classes onsite saved me a lot of money and time. Amazon also took care of tuition ahead of time, which is great because a lot of people don't have the money to pay out-of-pocket and wait to get reimbursed later. I'm now taking the commercial driving license class."
Since the program's launch, more than 16,000 employees have pursued degrees in game design and visual communications, nursing, IT programming, and radiology, to name a few.