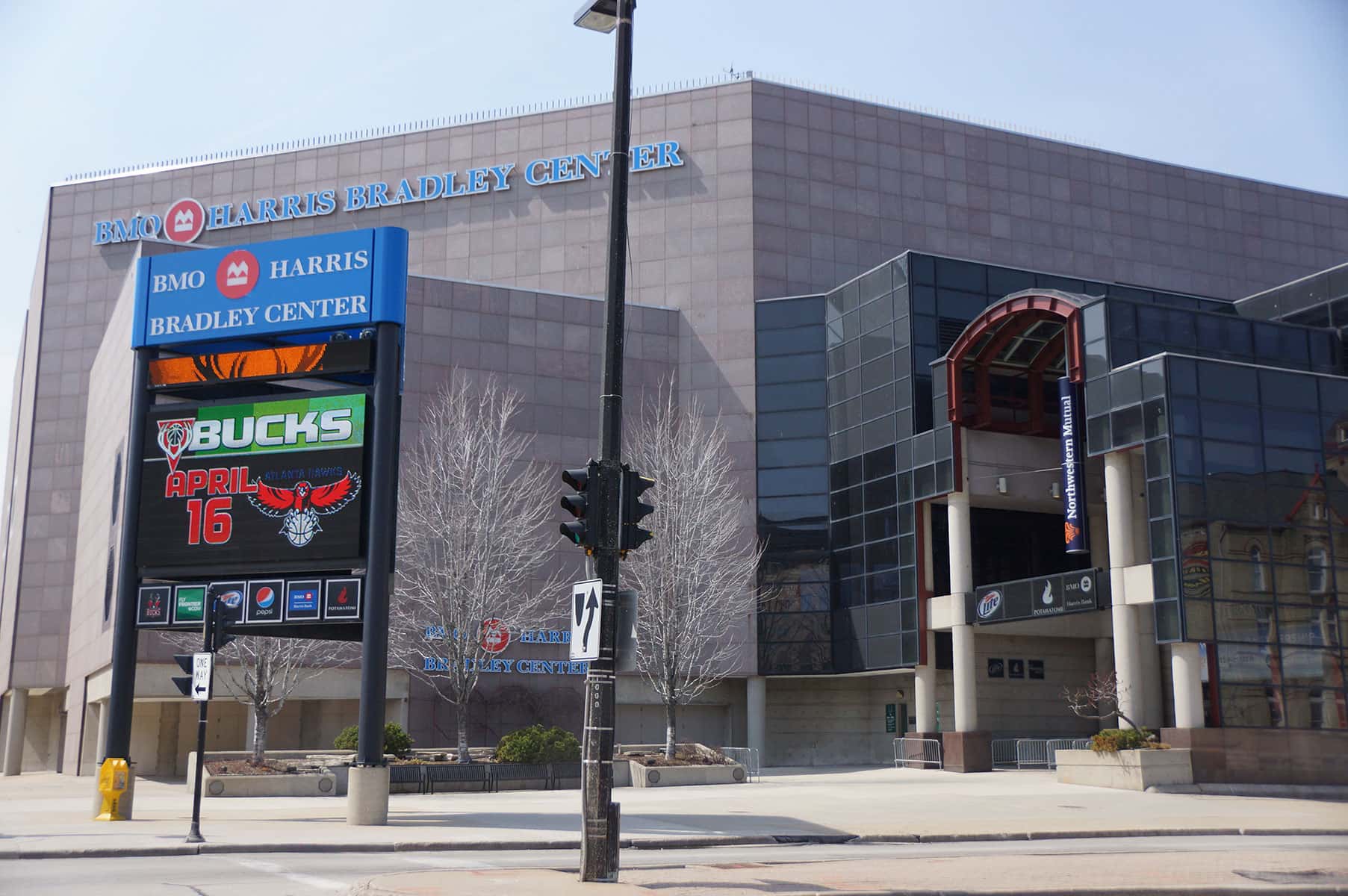 Mayor Barrett Announced Mentoring Initiative at My Brother's Keeper Mentoring Forum with MPS & Milwaukee Bucks. White House Chair of My Brother's Keeper Joined to Applaud Nationwide Progress.
On Thursday, January 14, Mayor Tom Barrett was joined by Milwaukee Public Schools Superintendent Dr. Driver and Milwaukee Bucks representatives, along with local and national leaders from President Obama's My Brother's Keeper initiative, to discuss the mentoring landscape in Milwaukee at a Mentoring Forum at the BMO Harris Bradley Center.
The objective of the forum was to raise awareness and identify gaps in mentoring services across Milwaukee to ensure that every young person has access to a mentor. January has been declared National Mentoring Month.
"We are fortunate to have support from the White House, Milwaukee Public Schools and the Milwaukee Bucks to ensure that the City's youth have more economic and social opportunities," Mayor Barrett said. "By creating more mentoring opportunities, we are making sure every young person in the City has a positive influence to shape their future."
White House Cabinet Secretary and Chair of the My Brother's Keeper Task Force Broderick Johnson participated in the forum to applaud Milwaukee's efforts and discuss the progress of the national initiative following the President's State of the Union address.
"Even after he leaves office, My Brother's Keeper will still be a priority for the President," said Cabinet Secretary Johnson. "Communities should understand that and build the infrastructure and investments to ensure the work will get done in a sustaining way because the President will be there to continue that work by their side."
Prior to the forum, the Milwaukee Mentor Network, a new mentoring initiative, was announced that will serve as a resource for youth-mentoring organizations which will support their services through an outlet for sharing best practices in shaping, teaching and advising Milwaukee area children and teens. The initiative was announced by Mayor Barrett, MPS Superintendent Dr. Driver, Amy Chionchio, President/CEO of Big Brothers Big Sisters of Metro Milwaukee, Peter Feigin, President of the Milwaukee Bucks, Marques Johnson, former Milwaukee Bucks player, and Bob Lanier, former Milwaukee Bucks player and NBA Cares Ambassador.
"As a district, we know it is mission critical for our young people to have mentors and connect to successful adults. I am thrilled that so many individuals and organizations joined us in taking this critical first step to develop a plan to serve more of our young people," MPS Superintendent Dr. Driver said. "We have the opportunity and ability to improve the lives of children in our community. Today's forum illustrates that in Milwaukee we have the collective commitment to do so."
"This program is a part of the fabric of what our organization stands for," said Feigin. "We want to be transformational, affect change and accelerate improvement. Our commitment to My Brother's Keeper and to the community spans across our entire organization and we are so proud to be a part of this initiative."
Mayor Barrett, joining with a diverse group of local organizations and citizens, accepted the My Brother's Keeper Community Challenge in October of 2014. The MBK Community Challenge is a national call to action from President Barack Obama to improve life outcomes for all young people. As a part of meeting this challenge, President Obama and his Cabinet have made the strengthening and expansion of mentoring opportunities a national priority.
To learn more about mentoring services, visit www.mentoring.org. To learn more about Milwaukee's My Brother's Keeper program, visit www.city.milwaukee.gov/bma. To learn more about the My Brother's Keeper initiative, visit www.whitehouse.gov/MBK.
BMO Harris Bradley Center
About My Brother's Keeper in Milwaukee
Milwaukee accepted the My Brother's Keeper Community Challenge in October of 2014, hosted its Local Action Summit in October of 2015 and will present its Action Plan for City approval later this month. Milwaukee Public Schools are also one of approximately 60 school districts that have pledged to take action against achievement gaps in response to My Brother's Keeper.
The City of Milwaukee's Black Male Achievement Advisory Committee partnered with community stakeholders to develop a comprehensive strategy to improve the Greater Milwaukee region, so that it better serves its region's boys and men of color, and all young people.
In 2014, the NBA joined with the National Basketball Players Association and the National Basketball Retired Players Association to announce a five-year commitment to support President Obama's call to action around My Brother's Keeper. As part of this commitment, the NBA Family has partnered with MENTOR: The National Mentoring Partnership to support their new IN REAL LIFE campaign designed to recruit 25,000 new mentors. The Milwaukee Bucks is hosting the Milwaukee Mentoring Forum as part of its continued response to this commitment.