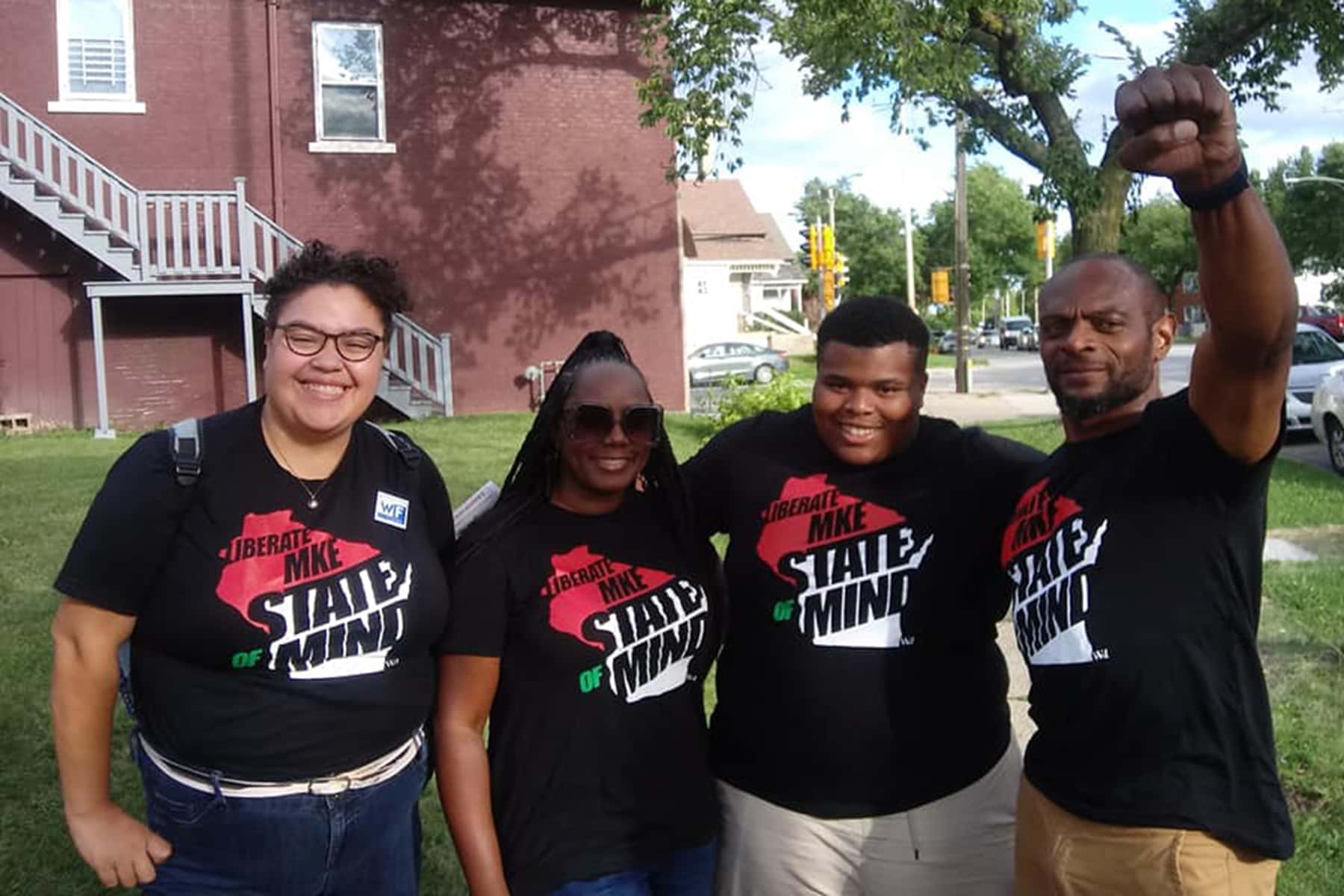 A plan for how millions of dollars of Milwaukee's taxpayer money should be spent was presented by Mayor Tom Barrett on September 24, along with other community members who shared their ideas.
The Liberate MKE campaign is a collaboration between 25 partners, including the ACLU of Wisconsin, BLOC, Center for Popular Democracy, Citizen Action Wisconsin, Leaders Igniting Transformation, MICAH, Urban Underground, the Wisconsin Anti-Violence Effort, Wisconsin Voices and the YWCA of Southeast Wisconsin.
The purpose of the campaign is to encourage elected city leaders to create a budget that reflects the community's priorities. The African American Roundtable and 45 community partners surveyed more than 1,000 community members to find out what their priorities are for the 2020 budget.
At the heart of the proposal is a desire to reallocate funds from the Police Department to the community. Just over three months ago, the Roundtable — a coalition led by and serving the African American community in Milwaukee, launched a campaign called Liberate MKE.
The Roundtable members knocked on doors, went to events like Juneteenth and back to school fairs, and conducted an online survey, hearing from over 1100 people across the city. Devin Anderson is lead organizer for the African American Roundtable.
"We found three things that residents really wanted more money invested into," said Anderson. "First, community-based violence prevention efforts that do not involve law enforcement."
The Liberate MKE campaign encourages the city to divest $25 million dollars from the Milwaukee Police Department and invest that money into community programs that advance safety and prevention.
That means the city should not only spend more on programs that are already working in the city, like violence interrupter programs, but also build up services that address mental health and trauma needs The second priority has to do with youth —people want more money invested in youth programs and jobs for people ages 16 to 24.
"The last thing is affordable, quality housing, the bedrock that provides stability to families, to young people, to children," said Anderson. "A tight budget is no excuse not to address these needs."
Rick Banks, political director for BLOC, or Black Leaders Organizing for Communities, supports the findings, including the need for affordable housing. Banks said that communities have repeatedly stressed that they want safety, but that a police officer on every corner is not the solution. Ultimately, budgets are "moral documents" that reveal the values of city leaders.
"For too long our communities have had to wait for wealthy developers to repair existing properties and construct new ones when we've had the capacity to do so on our own," said Banks. "We call on the city to invest millions into home repair grants and innovative solutions such as community land trust, cooperative housing and anti-displacement protections for our seniors and residents who are not as well off."
The Liberate MKE campaign is part of an initiative called the National Freedom to Thrive aimed at diverting money from punitive to more stabilizing forces. Common Council President Ashanti Hamilton issued a statement, saying that the ideas put forward by the African American Roundtable would enrich budget deliberations.
"As a council, we have encouraged community participation to help inform the process. I look forward to working with all stakeholders to ensure that this budget reflects the needs and priorities of residents across the city," said President Hamilton.