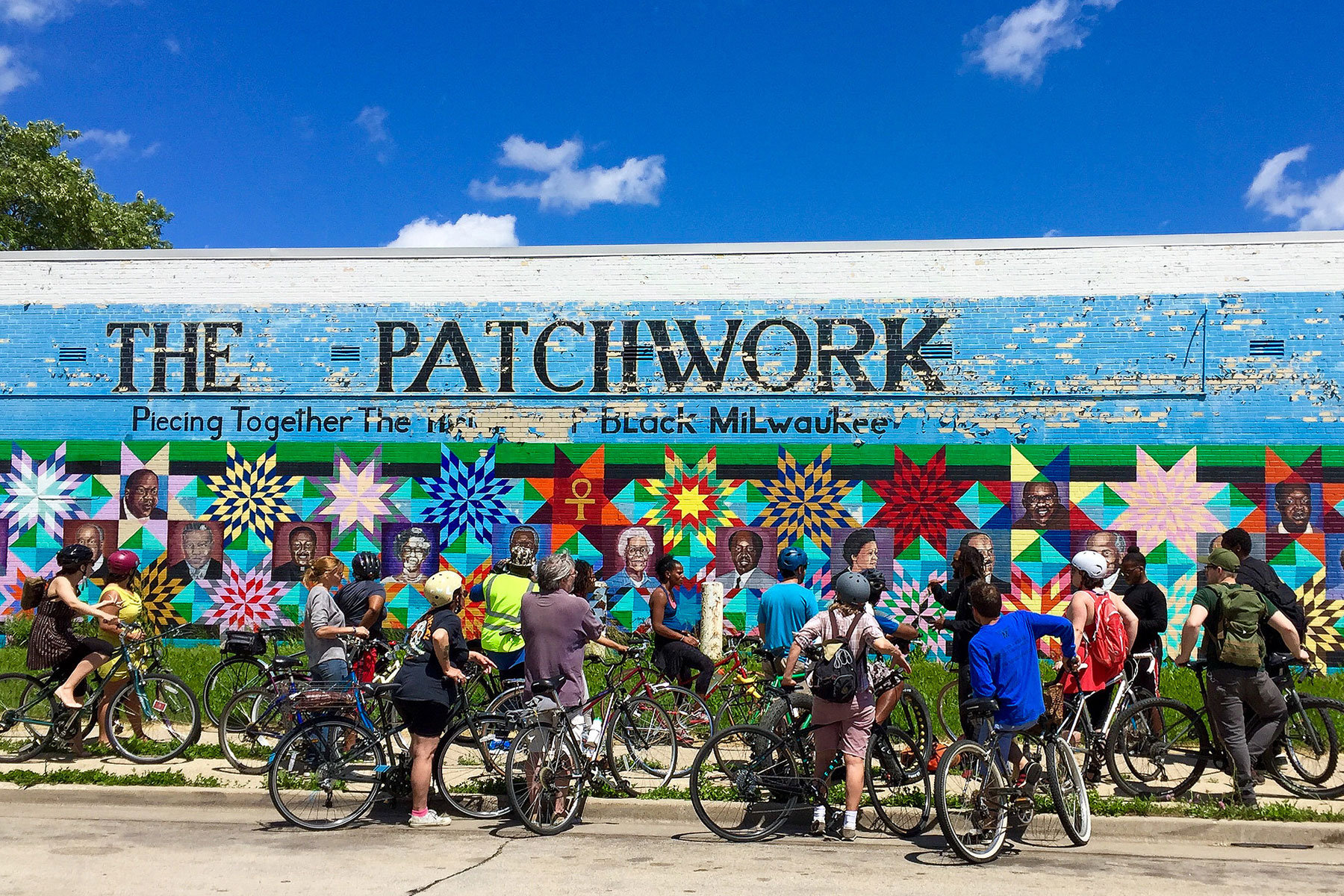 Jane's Walk MKE was designed to bring local people together to walk, talk, explore, and reimagine our city during the month of May.
There will be more than twenty free, community-led tours and explorations to encourage people to explore their own neighborhoods and others around the city through walks and talks as well as paddles and bike rides. The month kicks off with a celebration of inspiring people and projects building our neighborhoods and communities.
Jane's Walk MKE is part of a worldwide movement of more than 200 cities hosting free, citizen-led walking tours inspired by urbanist and writer Jane Jacobs. However, Milwaukee is unique by expanding from one weekend to the whole month! Jane Jacobs (1916-2006) was a writer, urbanist and activist who championed the voices of everyday people in neighborhood planning and city-building. She is the subject of the critically acclaimed 2017 documentary Citizen Jane.
The kickoff event, Seeding Grassroots, invites the community to a free gathering at the Turner Hall Ballroom on May 2. The evening will feature an expo-style showcase of organizations and projects making Milwaukee better for all through neighborhood- and community-building efforts.
A panel discussion moderated by Michael Carriere, an MSOE associate professor and co-coordinator of the ReciproCITY arts collective, will feature changemakers, placemakers, tour guides, entrepreneurs, and artists talking about their grassroots work and hopes for Milwaukee. Panelists include Adam Carr, Antoine Carter, Mikal Floyd-Pruitt, Tatiana Maida, Tim Syth, Ruth Weill, and Venice Williams.
Jane's Walk MKE is an all-volunteer effort made possible through an organizing committee and dozens of community partners and citizens striving to engage and reimagine our city through dialogue and community-led exploration. Jane's Walk MKE is sponsored by the Milwaukee Turners and ZIP MKE.
Jane's Walk MKE's mission is to host free, citizen-led neighborhood explorations and community-building events that embody urban activist Jane Jacobs' legacy through observing, reflecting, questioning, and collectively reimagining the places in which Milwaukeeans live, work, and play.
The idea for a "walkable and talkable" city, planned for and by citizens, was borrowed from the Jane Jacobs book The Death and Life of Great American Cities, "the capability of providing something for everybody, only because, and only when, [it is] created by everybody."