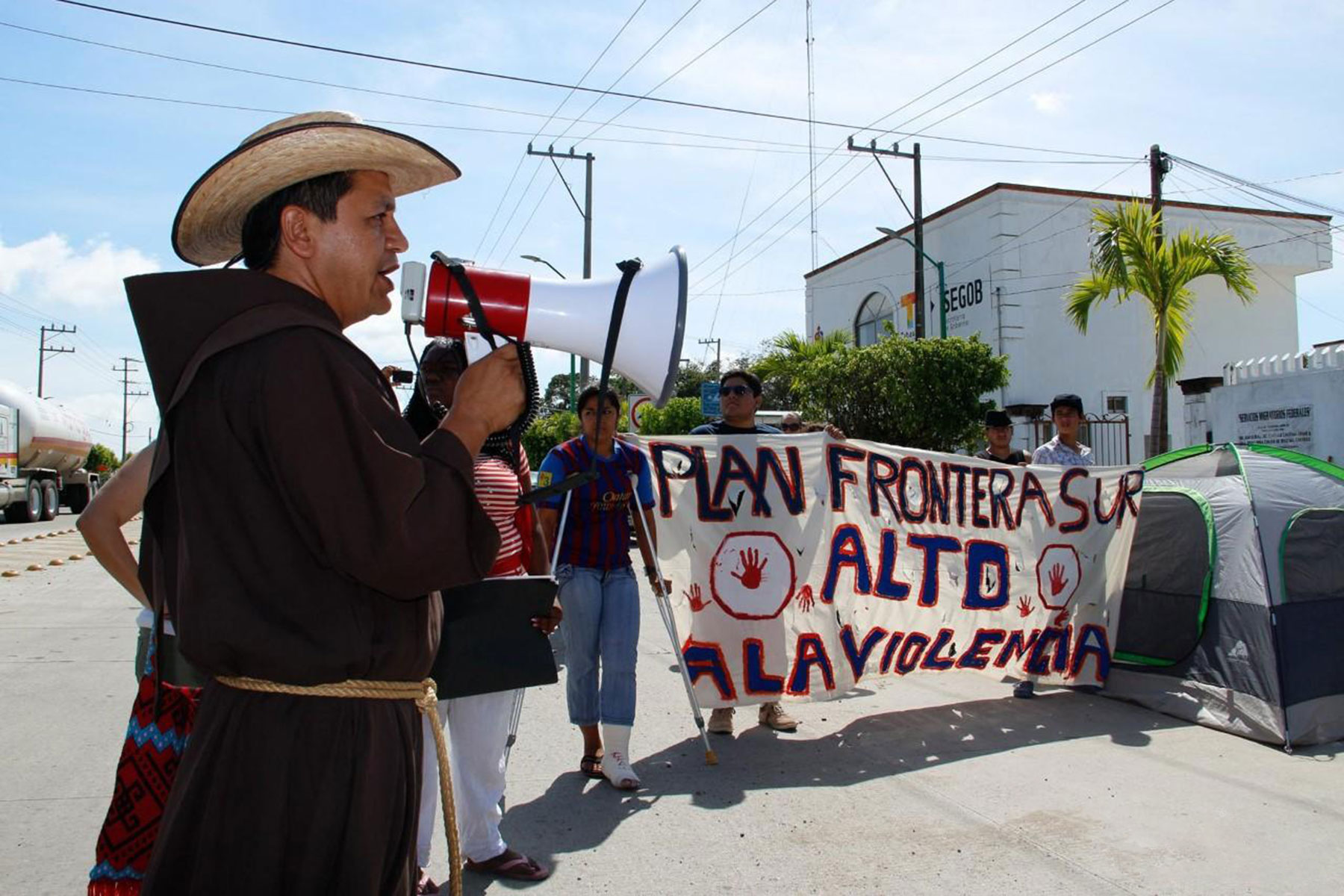 Catholic Friar Tomás González Castillo, who advocates for migrants, will kick off the Marquette Democracy Project spring series on February 28.
As founder and director of La 72, a sanctuary near the Mexico-Guatemala border, Friar Tomás González Castillo is a leader of a Catholic movement to advocate for migrants in Mexico. He spends much of his time traveling Mexico to call attention to the many issues surrounding the migrants.
Castillo will speak at the Alumni Memorial Union at Marquette University, as part of the initial event of four spring forums sponsored by the university's Democracy Project.
"As one of the most provocative and outspoken advocates for migrants in Mexico, Fray Tomás will engage the Milwaukee community in thinking about the implications of new federal immigration policies and in planning how to respond," said Jessica Rich, an assistant professor of political science and co-director of the project.
La 72 was established as part of a Catholic underground railroad to protect migrants on their journey. The organization provides cots, meals and a few days of safe haven to hundreds of young Central Americans attempting to travel to the United States each week.
There are three other activists coming to Marquette this semester as part of the series. One topic is not yet finalized. Two of the other activists are:
Clare Byarugaba, an LGBTQ-plus activist and feminist from Uganda, a country where homosexuality is criminalized. After a national anti-gay law was passed in Uganda in 2014, Byarugaba was outed as a lesbian on the front page of a tabloid newspaper and forced to flee the country while facing death threats. A 2012 recipient of the U.S. State Department's Human Rights Defender Award, she is building Uganda's first chapter of PFLAG, a global organization that supports relatives and allies of LGBTQ-plus people. She will be on campus March 26 to 29, but the date of her speech is not finalized.
Maryam Al-Khawaja is a leading pro-democracy activist in Bahrain. Al-Khawaja played a prominent role in the Arab Spring protests, and has led an international campaign to call attention to human rights abuses in the face of government threats. She currently is living in exile in Denmark and is serving as the acting president of the Gulf Center for Human Rights. She will be on campus April 11 to 14, but the date of her speech is not finalized.
The Marquette Democracy Project creates a forum for activists to share their experiences with Marquette students, with each other and with people across the world. The project brings international activists to Marquette for brief visits, during which they teach classes, give a public talk open to the Milwaukee community and tell their stories to student journalists and videographers.
The co-directors are Barrett McCormick, professor of political science, and Jessica Rich, assistant professor of political science. The project is sponsored by the Office of International Education, the Center for Transnational Justice, the Department of Political Science and the Helen Way Klingler College of Arts and Sciences.