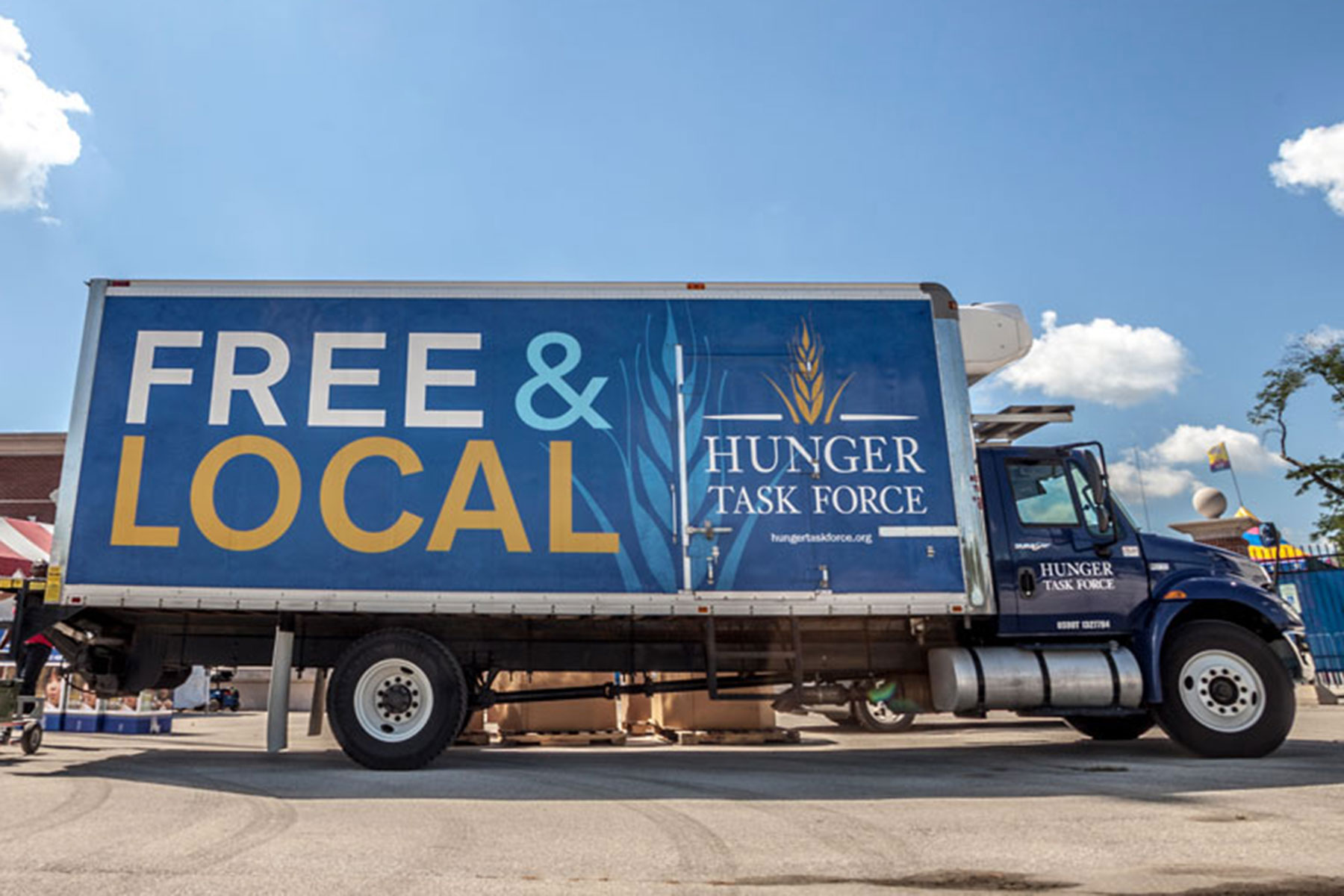 Kohl's recently announced a donation of $750,000 to further expand the Hunger Task Force MyPlate initiative, a healthy eating guide influenced by the USDA MyPlate food model.
The program, which was successfully implemented in six Hunger Task Force network food pantries in 2017, raises the awareness of incorporating all five food groups and encourages the public to be conscious of how their food donations impact healthy eating. With the continued support of Kohl's, Hunger Task Force plans to convert an additional 18 pantries to the MyPlate program in 2018, as well as educate the community on the importance of donating healthy food options, setting higher standards for food donations in Milwaukee.
"Kohl's is proud to partner with Hunger Task Force to continue support of the MyPlate healthy food model, which brings healthy food options to pantries around Milwaukee," said Jen Johnson, Kohl's vice president of communications. "Through this program, Hunger Task Force is creating true positive change in the health and wellness for families in our hometown community."
Kohl's funding will be used to purchase over 375,000 pounds of food – including boxes of 2% dairy milk, bags of whole grain brown rice and peanut butter, as well as pantry equipment such as refrigerators to keep healthy, perishable foods fresh. Kohl's donation will help offset the substantial cost of supplying the Hunger Task Force network with the healthy, nutritious foods needed to stock MyPlate-certified pantries. Part of the funding will also support community education and awareness of the initiative, with the goal of encouraging healthier food donations.
"In 2017, Hunger Task Force became the first food bank in the U.S. to operate under MyPlate healthy food guidelines, and we strive for our leading approach here in Milwaukee to serve as a national model for the program," said Sherrie Tussler, Hunger Task Force executive director. "Support from Kohl's is helping Milwaukee assure nutritious food is available of our food pantries throughout the community, building increased awareness of the importance of healthy eating for everyone."
Six high-performing food pantries within the Hunger Task Force network, including the Riverwest Food Pantry and Ebenezer Food Pantry and Clinic, have successfully converted into full-scale MyPlate pantries, meaning these locations only offer and accept donations of quality, nutritious food that meet MyPlate guidelines. In 2018, Hunger Task Force will convert an additional 18 programs, bringing the total number of MyPlate pantries within the network to 24.
Kohl's funding will also continue to support summer supper purchases. From June through August, the federal Summer Food Service Program provides mostly breakfast and lunch at summer meal sites, meaning many hungry children do not have access to healthy suppers. Hunger Task Force will direct Kohl's funding to purchase nearly 65,000 summer suppers, ensuring that Milwaukee children in need who do not attend daycare or elementary school can receive three meals a day.
The donation is made possible through Kohl's philanthropic program, Kohl's Cares, which sells children's books and toys and donates 100 percent of the net profit to charitable initiatives.