Episodes of John McGivern's "Around the Corner" offer preview of Milwaukee for 2020 DNC visitors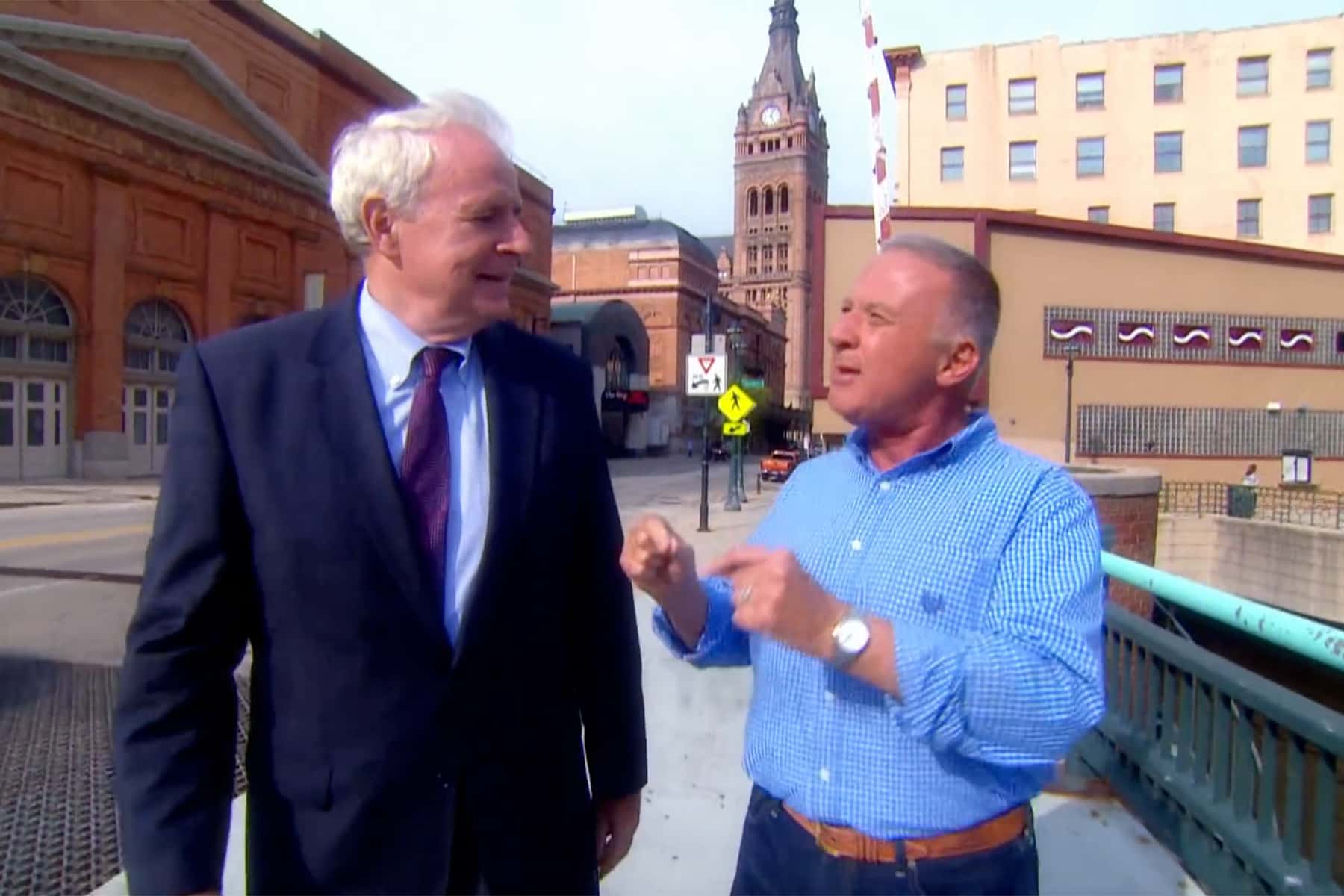 "The spotlight is going to be on Milwaukee like it's never been before. In one way that's great, because that's going to allow us to showcase what we love about the city of Milwaukee and our strengths, why we live here, why it's great. At the same time, we all know that journalism isn't always about making people, or institutions, or cities look good. So they are going to be here to look at some of our challenges as well. We've never had an opportunity like this and never been challenged like this before either. So we need our community to come together." – Mayor Tom Barrett
For all of city's faults and flaws and shortcomings, it is a fairly accurate microcosm of America as a whole. People often remark that if success can be achieved in Milwaukee, it can be done anywhere. Along with everyone attending the Democratic National Convention will be a sizable population of the national and international media.
When tens of thousands of people arrive in Milwaukee for four days in July 2020, and the eyes of the country are focused on the city hosting the DNC event, Milwaukee can define its own narrative or play a defensive game against those who want to trash its image.
There are 2,000 events scheduled for outside of the political convention itself, in a city that has the dubious reputation of being the most segregated metropolis in the country. Outside voices will overly shape perceptions of Milwaukee's failures which – while local leaders and residents must accept responsibility for – can be presented unfairly and with a narrow view that lacks context of a bigger picture.
"We don't have immediate plans yet, but I fully intend to be part of telling Milwaukee's story ahead of the DNC, and so does Around the Corner with John McGivern," said Lois Maurer, producer and director of the Emmy-award winning Milwaukee PBS series. "I think John would be a great ambassador for Milwaukee, so we are going to position his segments about our town to cast as an awesome light for the nation to see."
Milwaukee is a world-class city, but often residents have to travel abroad and look back to see it. And other than tourism interests or organizations like NEWaukee that promote a positive image of the town, how people view Milwaukee often comes from click-bait news headlines. Which is why, as the city prepares for its duties as host, a current Milwaukee PBS show like Around the Corner with John McGivern is important, because it is an already existing local resource – with one of the highest national PBS audiences.
For every episode, its Emmy-award winning host highlights a Wisconsin city and some of the things that make the location unique. A good many programs over its previous 8 seasons have focused on different parts of Milwaukee. The show takes a look at the people of the city, both well-known and obscure, who are proud to call the area their home.
Along with McGivern's folksy and relatable style of conversation, legendary historian John Gurda offers background information and an important perspective. His context helps connect the social evolutions within the city from its foundation until to now. Gurda offers the kind of local insight that has been forgotten and not passed along over generations, due to the waves of immigration into the city, then migration out into the surrounding counties.
Around the Corner reached its 100th episodes in season 8. For Season 9, Maurer plans to air two Milwaukee-specific shows, one that revisits past locations and the other to explore new ones. Season 9 will be the newest season available to broadcast when the DNC takes place in 2020.
"One reason we are doing two total Milwaukee catch-all episodes, where I can cover anything I want, is because the DNC is coming. This is an opportunity to show off our city and parts of these programs could be edited for social media."
Around the Corner with John McGivern | Around Milwaukee County (#701)
Around the Corner with John McGivern
Haymarket District in Milwaukee (#801)
Around the Corner with John McGivern
McGivern's East Side (#412)
Around the Corner with John McGivern
East North Avenue (#511)
Around the Corner with John McGivern
Avenues West (#502)
Around the Corner with John McGivern
West End (#602)
Around the Corner with John McGivern
Milwaukee's Garden District (#610)