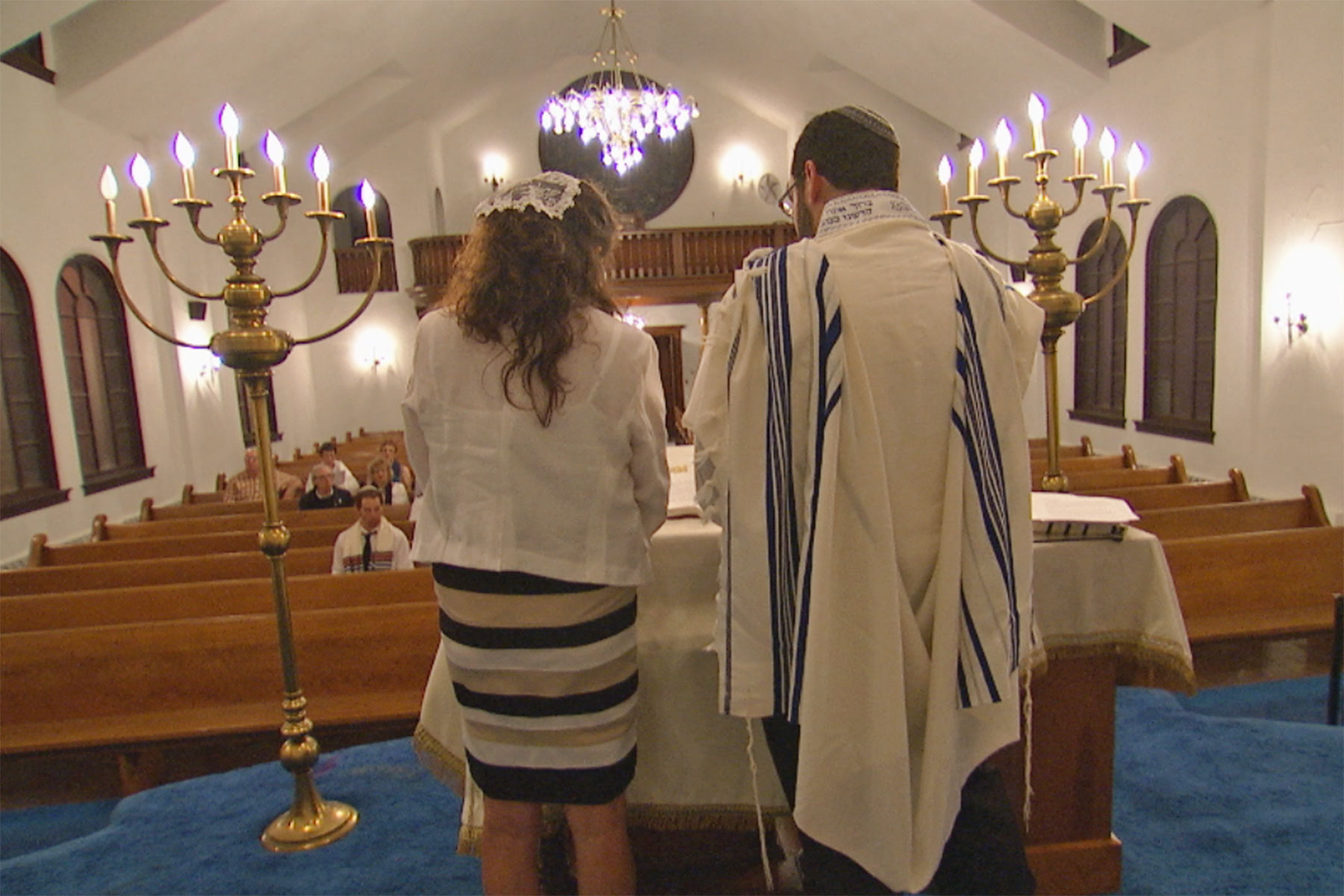 "There Are Jews Here" will make its U.S. television premiere and streaming debut on as part of the current season of America ReFramed, public media's award-winning documentary series.
In the wake of the Pittsburgh tragedy, the story shifts public focus to Jewish persistence, community and continuity, offering stories of strength and resilience. It takes viewers on a journey to places where most never imagined Jews existed.
A film by Milwaukee-native Brad Lichtenstein, and Morgan Johnson, There Are Jews Here follows the untold stories of four once thriving American Jewish communities that are now barely holding on. Struggling with aging congregants and dwindling interest, families are moving to larger cities with more robust congregations and vibrant Jewish life.
In Latrobe, Pennsylvania, a synagogue manages to stay open long enough for the Bat Mitzvah of their oldest member's granddaughter. In Butte, Montana, board member Nancy Oyer tries to do everything in her power to lead services and keep things together while struggling with her personal health.
In Laredo, Texas, a young interfaith couple is torn between reviving their dying community or leaving it behind. And in Dothan, Alabama, a local philanthropist is offering financial incentives to those willing to make a new life in his city. The film follows a family from LA who takes up the offer.
There Are Jews Here is both a celebration of tenacity and a warning that the legacies of such communities could be lost forever. An affecting portrait of people who are doing their part to keep the Jewish spirit alive, the film celebrates religious diversity and Jewish continuity in small town America.
America ReFramed curates a diverse selection of independent documentaries that brings to national audiences compelling stories which illuminate the changing contours of our ever-evolving country. Viewers are immersed in stories that span the spectrum of American life, from the streets of towns big and small to its exurbs and country roads.
The documentary series presents an array of personal voices and experiences through which the public can learn from our shared past, understand our present, and be challenged to seek new frameworks for America's future.
The documentary will be broadcast on Tuesday, December 4, 2018 at 8:00 p.m. (7:00 p.m. CT / 9:00 p. m. PST, over a multicast seven-day window) on WORLD Channel and worldchannel.org. It will also be available to stream for free on all station-branded PBS platforms including PBS.org, and on PBS apps for iOS, Android, Roku, Apple TV, Amazon Fire TV and Chromecast.