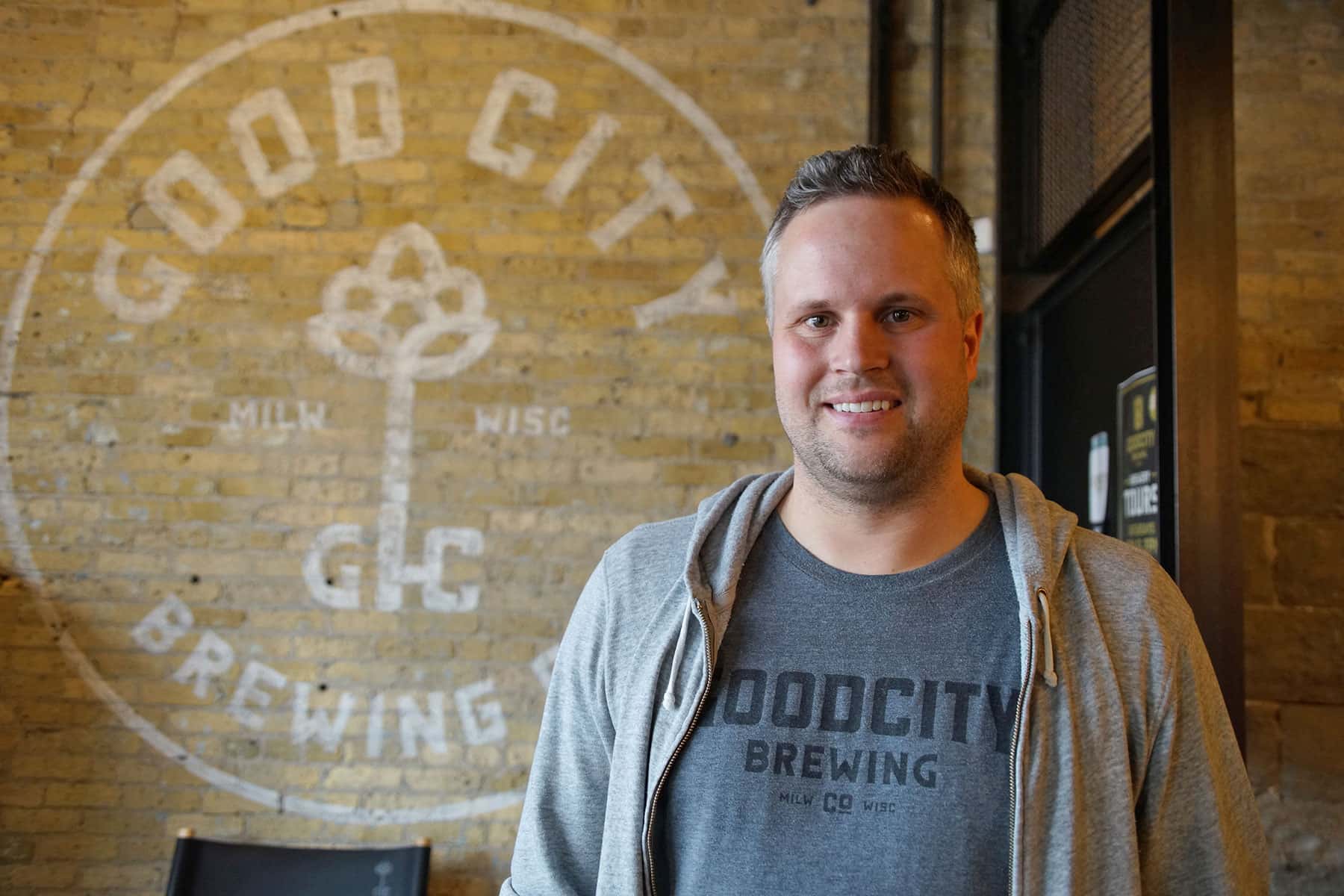 Good City Brewing, a production brewery and urban taproom that opened less than a year ago on Milwaukee's East Side, announced that it is moving forward with plans to expand its taproom, production capacity, and beer distribution.
The brewery has signed a lease for the adjacent space and will occupy all 11,400 sf of what was formerly Crank Daddy's Bicycle Shop. The expansion includes increased production capacity, a rooftop patio, and the addition of Good City Hall, a 130-seat private event space. "A brewery is a unique venue to host celebrations, and the addition of Good City Hall will finally allow our customers to plan larger weekend events here at the brewery such as wedding receptions, corporate events, and beer dinners," said co-founder David Dupee.
Construction on the expansion, made possible by an MEDC loan, is already underway and the project is expected to be complete by July 1. Good City Hall is available for bookings beginning in July.
"The response these first 10 months has certainly exceeded our expectations and we're humbled to be in a position where we feel that we have to expand just to keep up," says co-founder and brewmaster Andy Jones.
The strong demand also led Good City to sign with Beechwood Sales & Service for the exclusive distribution of its beer. Beechwood will begin distributing Good City in Milwaukee and Madison starting May 1
"Beechwood has a strong track record with growing craft beer brands and we are excited to work together to build Good City's footprint," said co-founder Dan Katt.
"We are extremely pleased to begin working with Good City. In a relatively short period of time, they have built a very strong brand name, both with the success of the taproom, and the reputation for producing outstanding beers," said Dave Cartwright, Craft Manager for Beechwood. "We look forward to bringing Good City to a wider audience of retailers and consumers, first in the greater Milwaukee and Madison areas, and eventually throughout Wisconsin."
The taproom expansion and Beechwood distribution agreement coincides with the arrival of a canning line that will allow Good City to launch cans of its Reward Double IPA, recent winner of Brewing News National Imperial IPA Championship, throughout Milwaukee and Madison beginning in late May.
© Image
Rendering: Tredo Group LLC, Photo: Lee Matz