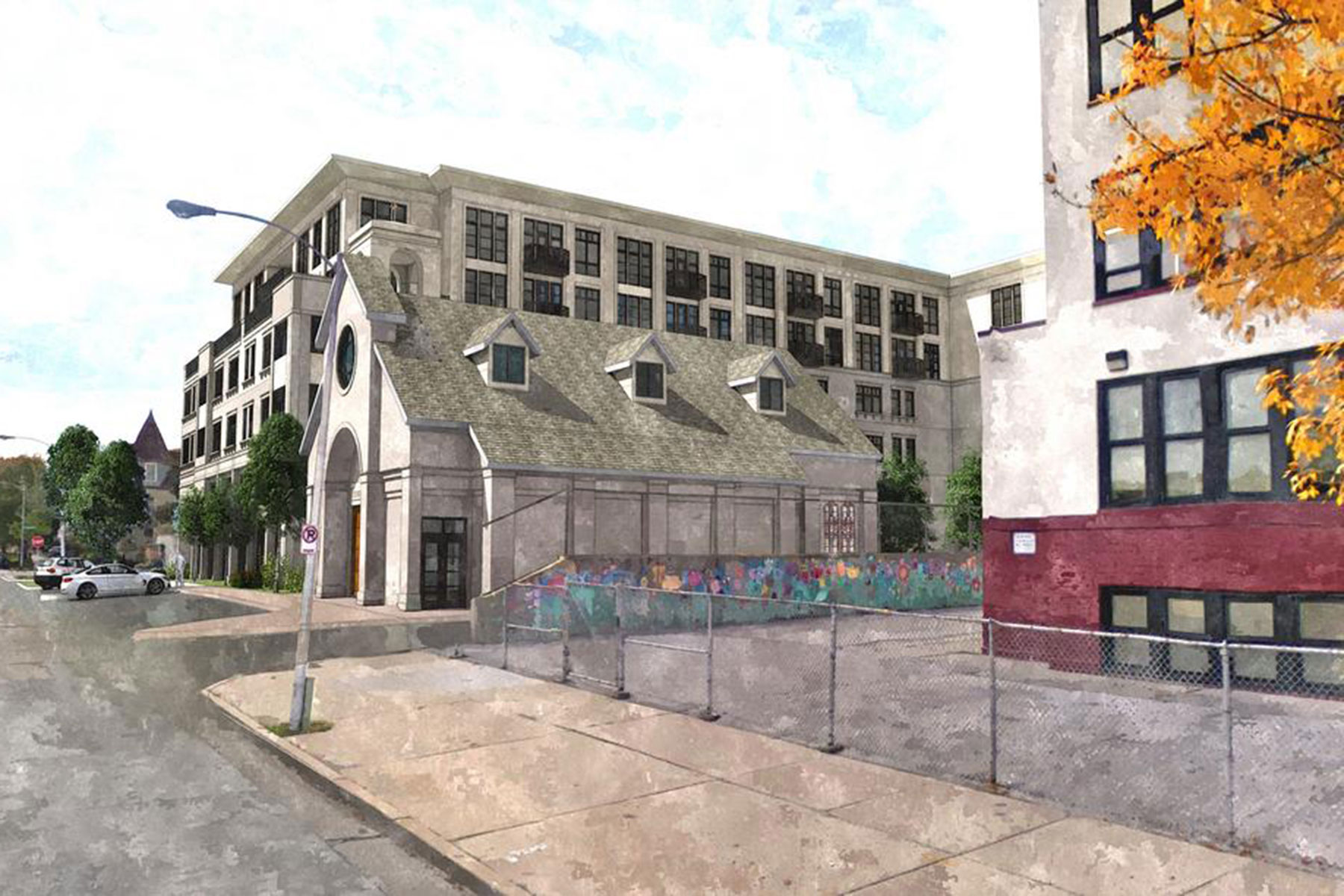 A landmark church will soon be demolished on Milwaukee's lower East side, and replaced with senior housing and new center for worship modeled after its parent church, the Blessed Virgin of Pompeii.
Known as the Little Pink Church, it was the centerpiece of the city's Italian-American community until it was razed in 1967 to make way for freeway construction in the Third Ward. St. Rita began in 1925 as a mission outpost of the Little Pink Church. Its location at 1601 N. Cass Street was built in 1939.
"My parents grew up in the 3rd Ward and attended St. Rita's and the Blessed Virgin of Pompeii. Like so many Sicilians, the church was central to our family's culture," said Jim Tarantino, founder and principal of Tarantino & Co. and Capri Senior Communities. "It's an honor to be part of the community collaboration surrounding the new St. Rita's Square."
St. Rita's Church will be replaced with St. Rita's Square, a $20 million senior community being developed by Tarantino. The six-story building would have 103 apartments, and feature independent as assisted living. Some units would be available for individuals in need of memory care.
"St. Rita's Square will be a vibrant addition to the lower East Side, blending a caring environment for seniors with a neighborhood-sensitive design and retail options that will serve the whole community," said The Rev. Timothy Kitzke, co-pastor of the Three Holy Women.
St. Rita's and Three Holy Women, the Milwaukee East Side Catholic Community that the church is affiliated with, will be able to purchase the new church for $1. Three Holy Women Parish and Tarantino will join together to build St. Rita's Square senior community, as well as a new St. Rita's Church.
"One week ago, Christians around the world celebrated Easter, an important time of renewal and new beginnings," said Rev. Kitzke. "It is fitting that today, we celebrate another renewal. We as a congregation and a community have the opportunity to make this new church our own. It's a community effort to create a spiritual and cultural center that will help carry St. Rita's into a bright and promising future."
The new church will include art, stained glass, and other artifacts from the Blessed Virgin of Pompeii that have been stored at St. Rita's. The design of St. Rita's Square was inspired by the Mediterranean design of the Blessed Virgin of Pompeii.
A liturgical architect will also collaborate to design the church interior. The new St. Rita's will include about 3,600 square feet of worship space and parish offices. The project would require Milwaukee Common Council and mayoral zoning approval.
"It struck me immediately that this was a project created out of faith and love, and it reflects all that is good about our city," said Mayor Tom Barrett said in a statement. "We have an individual with strong Milwaukee roots who is not only investing and creating economic development in the neighborhood where he grew up, but he's also honoring his heritage and the church he loves. Projects like this make Milwaukee a better place."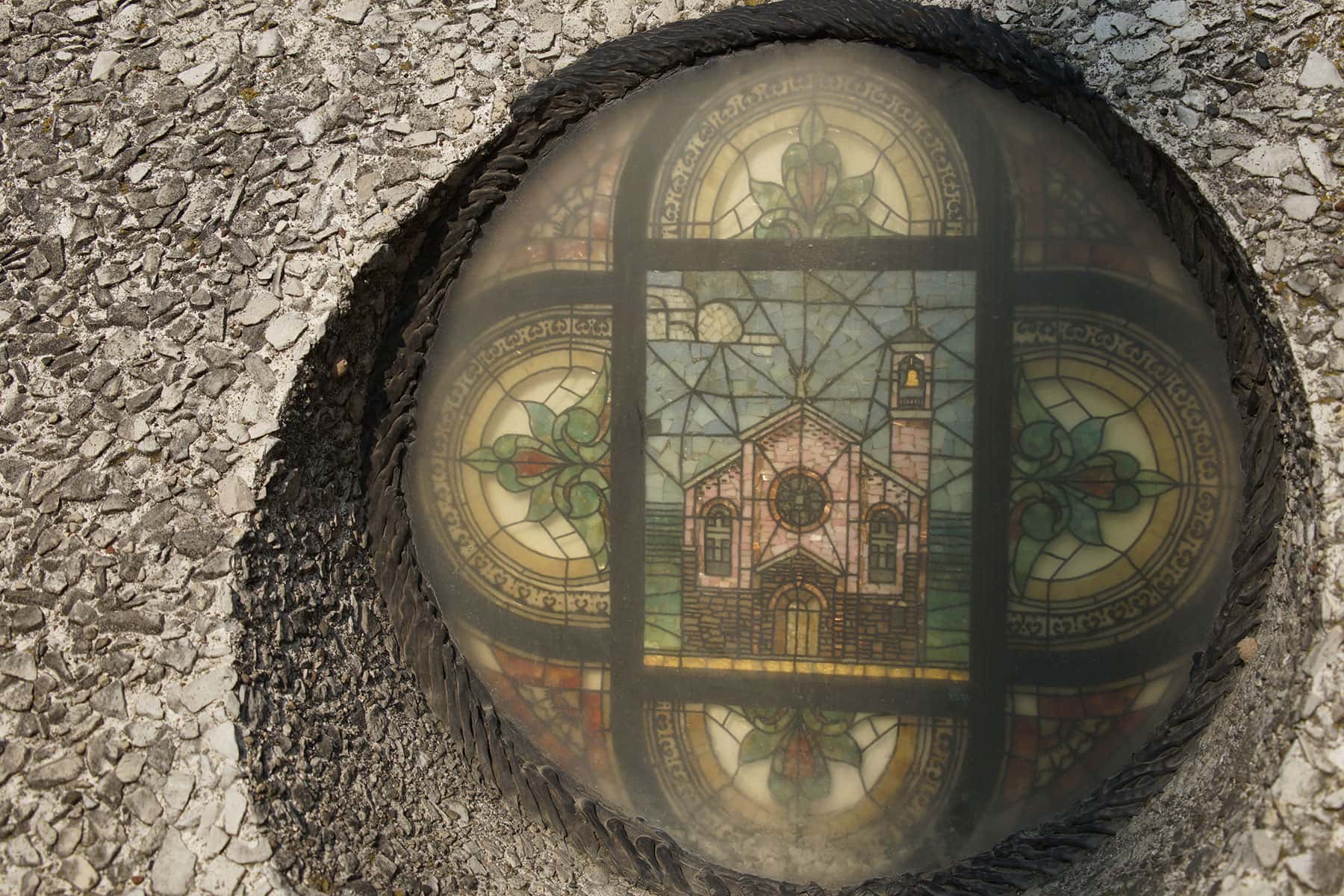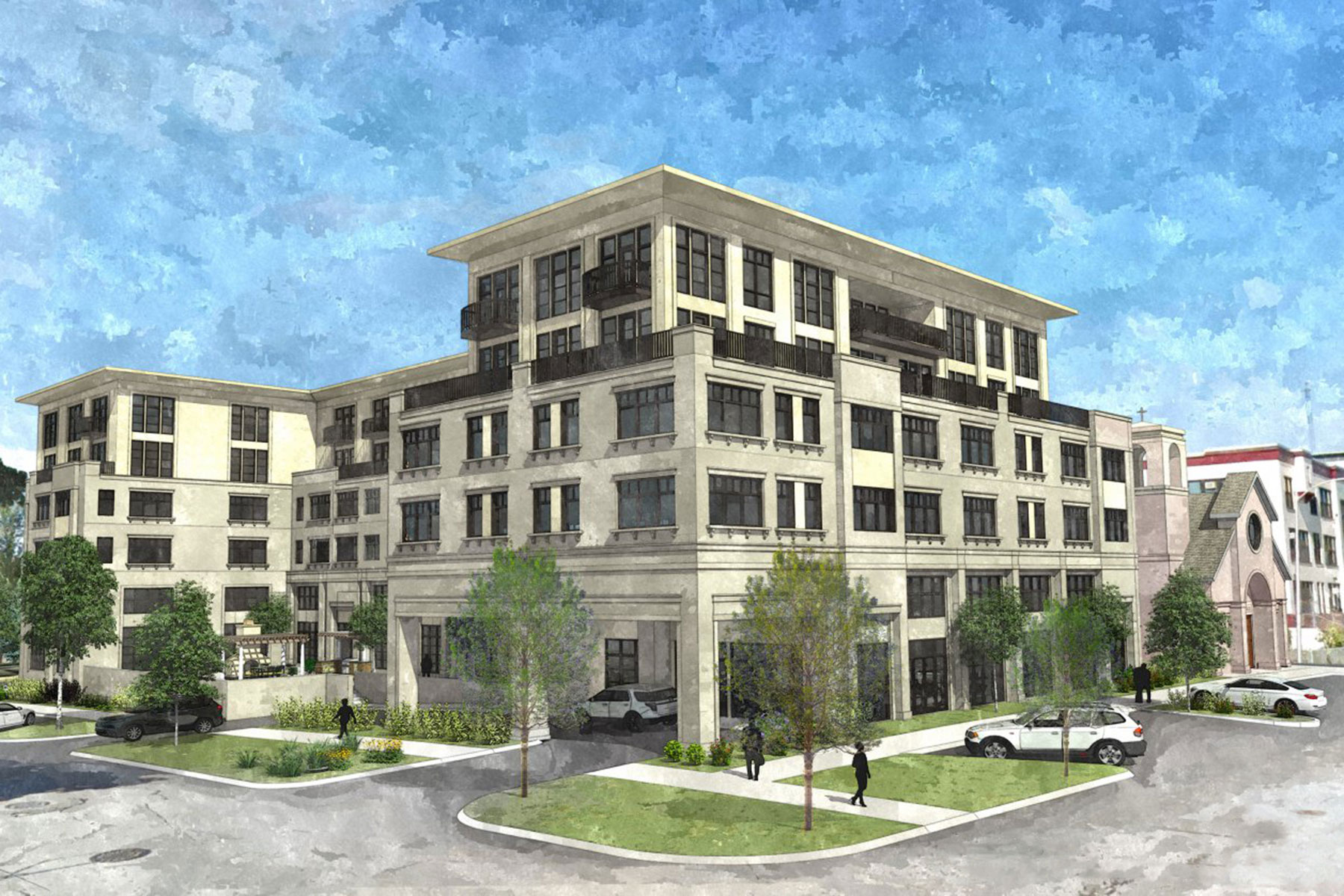 © Image
Rendering: Tarantino & Co. and Capri Senior Communities, Photo: Lee Matz