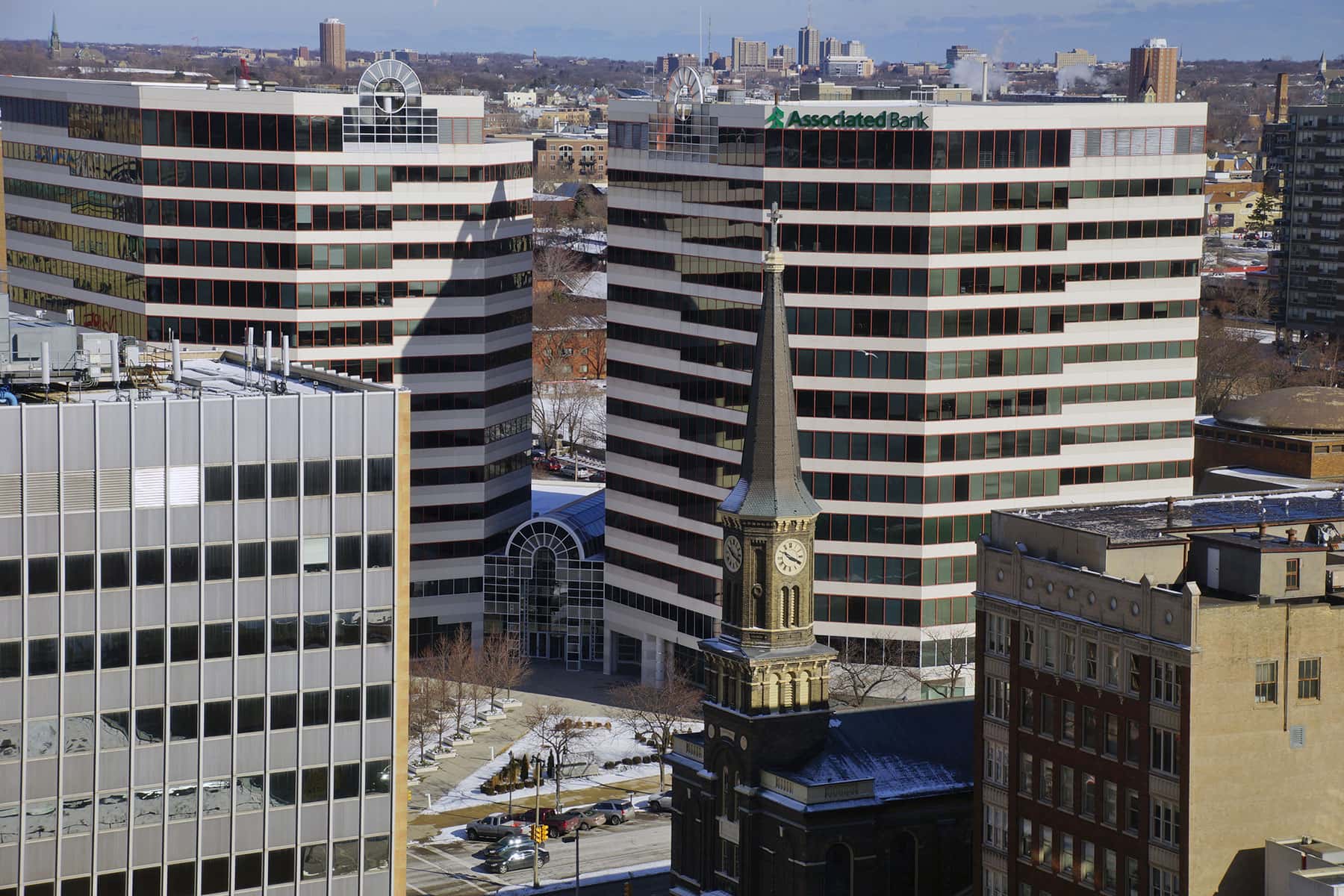 Associated Banc-Corp and Bank Mutual Corporation, jointly announced that they have entered into a definitive agreement under which Bank Mutual will merge with and into Associated.
Bank Mutual's bank subsidiary will also merge with and into Associated's bank subsidiary, Associated Bank, N.A. The all stock transaction is valued at approximately $482 million, based on Associated's July 19, 2017, closing stock price of $24.60 per share.
Associated and Bank Mutual share a proud heritage of serving Wisconsin and other Midwest communities for 156 and 125 years, respectively. Based in Green Bay, Associated Bank N.A. is the largest bank headquartered in Wisconsin. It serves more than one million customers in 100 communities across eight states. Bank Mutual is the holding company for the largest Milwaukee-based bank. It serves more than 120,000 customer accounts through banking locations in Wisconsin and Minnesota. As a result of this transaction, Associated will strengthen its Wisconsin network and expand services into nearly a dozen additional communities.
"We have deep respect for Bank Mutual and its dedicated team of colleagues. Both of our organizations are built around customer-centric strategies and understand the importance of delivering increasing value to customers, colleagues, communities and shareholders," said Associated president and CEO Philip B. Flynn. "The acquisition of Bank Mutual provides significant opportunity to increase our Wisconsin presence and improve the scale of our operations. Ultimately, this positions us to gain efficiencies while also making investments to better support the customer experience."
"I am confident the merger will benefit our customers and the communities we serve," said Bank Mutual president and CEO David Baumgarten. "In addition, Bank Mutual shareholders should benefit from Associated's strong and consistent financial performance and the potential growth opportunities going forward."
Under the terms of the merger agreement, which has been unanimously approved by the boards of directors of both companies, Bank Mutual shareholders will receive 0.422 shares of Associated common stock for each share of Bank Mutual common stock. The per common share consideration is valued at $10.38 per share based on the closing price of Associated common stock on July 19, 2017.
Upon consummation of the merger, Baumgarten will serve as a consultant to the CEO of Associated. In his new capacity, he will focus on client retention and employee engagement while also serving as an ambassador for the bank's community involvement. Bank Mutual chairman Michael T. Crowley, Jr. will be appointed to the combined companies' board of directors.
"I am extremely proud of what we have accomplished at Bank Mutual and look forward to working with the board of directors for the benefit of all our stakeholders as our companies come together," said Crowley.
The companies' boards anticipate that shareholders of both companies will benefit from expected cost savings from branch and operational synergies. Due to Associated's strong presence in Wisconsin, the companies also anticipate significant, ongoing opportunities for employees of both organizations to contribute to the franchise over the long-term. "We typically have around 300 job openings at any given time. We hope to fill these with banking professionals already serving our combined customers and communities," Flynn said.
Associated and Bank Mutual play an active role in supporting the socioeconomic health of their communities and will continue this commitment in the markets the combined companies will serve. Together, the companies had more than $1 billion in lending and investments to minority and low- to-moderate-income customers and communities and provided more than 62,000 hours of volunteer services in 2016.
Subject to customary closing conditions, including regulatory approvals and approval by the Bank Mutual shareholders, the transaction is expected to close in the first quarter of 2018.