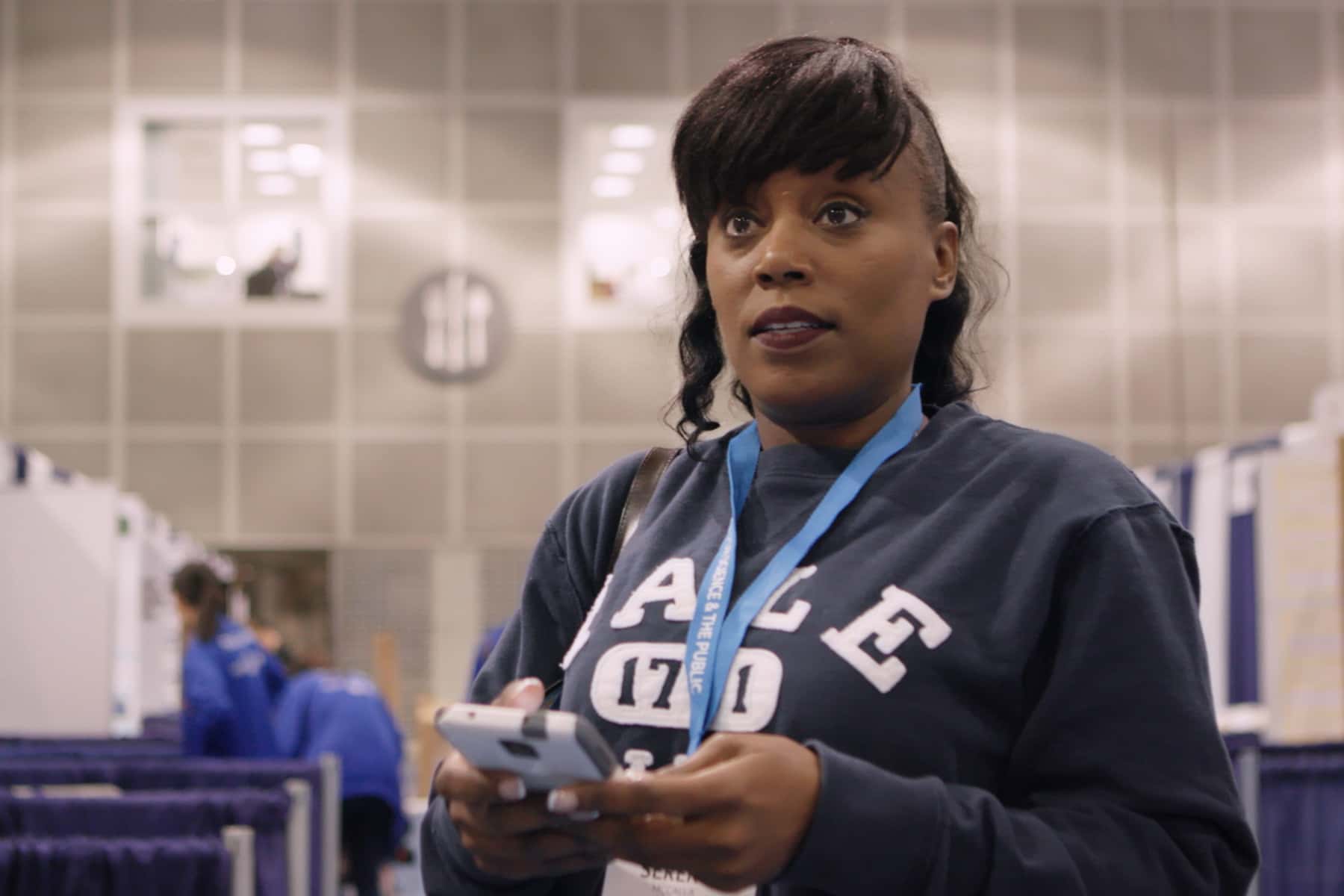 Nearly half of the films being screened at the 10th Annual Milwaukee Film Festival are directed by women, a 19% increase in the amount of feature films produced by women in a single year.
In 2017, women comprised only 27.73% of feature film directors at the festival and 37.84% of directors overall. The 10th Annual Milwaukee Film Festival showcases 142 films directed by women, out of 304 total films. Of the 136 features, 64 are directed by women (47.05%) and 78 of the 169 short films (46.43%) are directed by women.
This exceptional improvement of gender representation was accomplished through intentional film program research and curation. Early in 2018, Milwaukee Film Programming and Education Director, Cara Ogburn, introduced a challenge for the programming team to consider gender parity during their selection process.
"There has been a lot of visibility being drawn to gender parity and other equity challenges in the film industry. While Milwaukee Film has tracked our progress internally for a number of years, this felt like the right time to hold ourselves accountable by contributing to these larger industry conversations," said Ogburn. "The programming team welcomed this challenge, and it signaled how overdue these dialogues around equity in the film industry may be."
This achievement propels Milwaukee Film into the industry-wide conversation on gender equity and representation at film festivals around the world. Research conducted by the Center for Study of Women in Television and Film at San Diego State University analyzing films at 23 major film festivals revealed that women comprised just 29% of directors.
"I think film festivals and other exhibitors have only recently realized that we can influence change earlier in the pipeline, by demonstrating that audiences demand films from diverse makers, telling diverse stories. I am hopeful that this will help make more equitable access to funding, work, and other resources so that more incredible films get made from so many more perspectives," added Ogburn.
In addition to making significant strides through programming, Milwaukee Film is supporting women directors through the inaugural Women In Film Audience Award, sponsored by Live Wire Productions. A $2,500 cash prize will be awarded to the top-rated feature length film directed, or co-directed, by a woman at this year's festival. The 10th Annual Milwaukee Film Festival runs October 18 to November 1, 2018.
"I firmly believe we have the strongest film line-up in our festival's history. Nearly half of these films are directed by women, above the industry average, which is evidence of the incredible amount of underrepresented talent that exists throughout the film industry," said Jonathan Jackson, CEO and artistic director of Milwaukee Film. "Milwaukee Film is now actively joining the conversation on gender parity and equity and we intend to continue taking a lead through our programming every year."