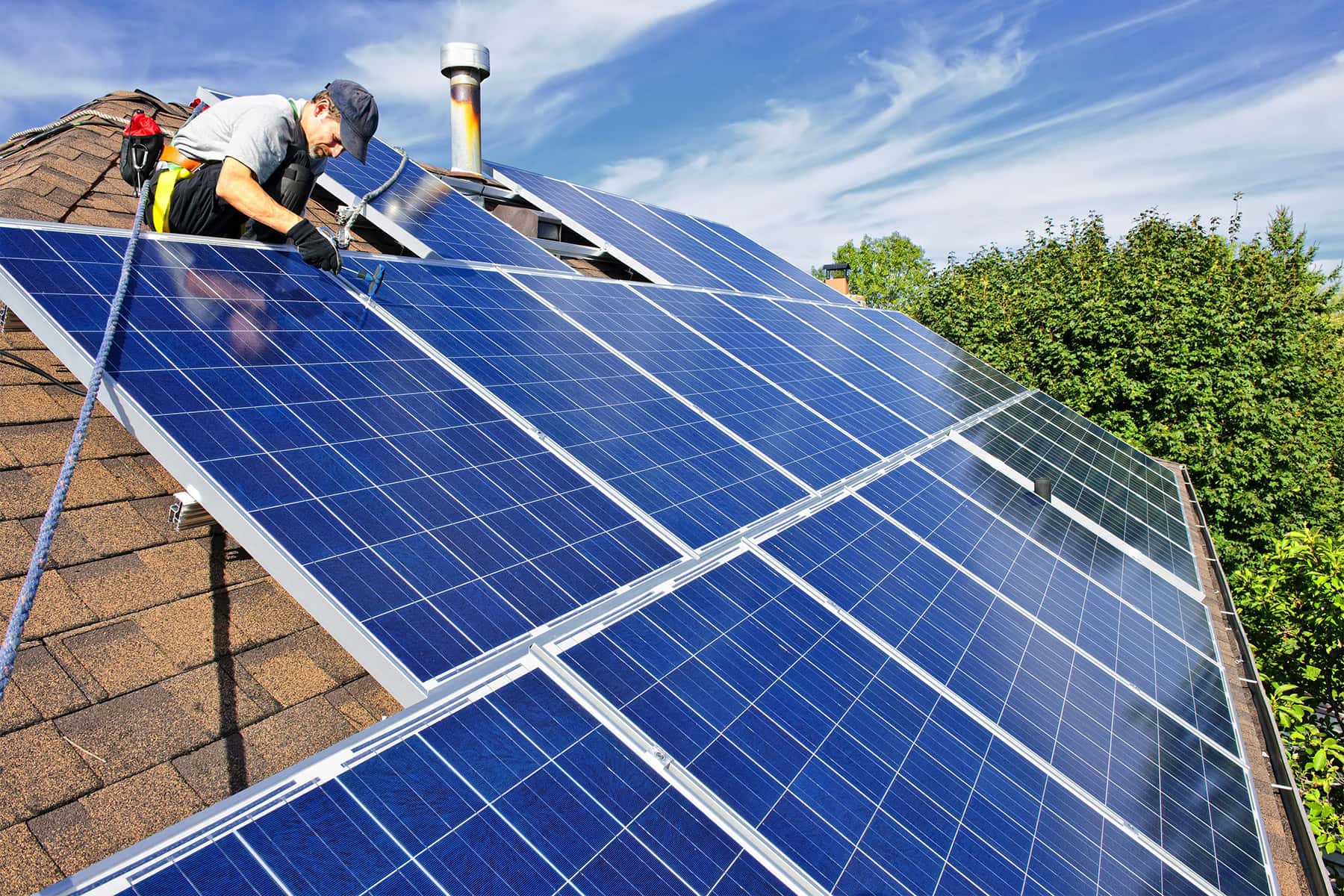 The Milwaukee solar group buy program wrapped up its most successful year to date in 2019, resulting in 48 homeowners installing 255.70 kilowatts of new solar installations.
The City of Milwaukee's Environmental Collaboration Office (ECO), in partnership with renewable energy non-profit the Midwest Renewable Energy Association (MREA), launched its 2019 solar group purchase program for Milwaukee residents and business in May.
Over the summer, they offered free community information sessions called "Power Hours" at the Milwaukee Public Museum and Milwaukee Public Library branches to educate home and business owners about how solar works, the typical return on investment, what incentives are available and financing options.
A solar group buy occurs when community members use their collective buying power to save on the total cost of going solar. This program helps Milwaukee area residents invest in lower cost solar installations through the power of volume purchasing.
"Our Milwaukee Shines solar program is working to make it easier and more affordable to install solar here in Milwaukee," said Milwaukee Mayor Tom Barrett. "The City has drastically reduced permitting fees for solar, developed an affordable solar loan program with Summit Credit Union and, along with our group buy partners, has facilitated the installation of 870 kilowatts of solar on 217 Milwaukee area homes and businesses. With a growing awareness of the threat of climate change, the City is working hard to advance energy efficiency and renewable energy in Milwaukee."
In addition to federal tax credits and state rebates, participants also received an average of $450 in rebates from the solar installer. Solar arrays installed through this year's program will offset emissions equivalent to 235,541 pounds of coal burned annually and will save an estimated $41,000 a year in electric bills.
"The City of Milwaukee's support has been critical to these programs' continued success," said Peter Murphy, Solar Program Director for the MREA. "Milwaukee's approach showcases just how effective a municipality can be if it sets its sights on consumer education and residential solar deployment."
The solar installer for the program was Arch Electric, a Wisconsin-based solar energy company that had recently opened its Milwaukee office. Arch Electric was selected through a competitive bid process conducted by a community advisory committee. This summer it prepared over 100 free bids.
"It was a privilege to be part of the largest Milwaukee Solar Group Buy program to date. The amount of participation in this year's program validates that solar is becoming a mainstream, affordable power source," said Angie Kochanski, Residential Sales Manager at Arch Electric
With the federal government retreating on climate change, cities have begun taking the lead. Milwaukee is working collaboratively with cities around the globe to say "We are Still In" on the Paris Climate Accord.
In addition to the solar group buy program, the City of Milwaukee has a 25 by 25 renewable energy goal. That means Milwaukee aimed to have 25 percent of its electricity for municipal operations powered by renewable energy by 2025. For 2019, 209 kilowatts of solar were installed on three Milwaukee City Library branches. As 2020 begins, the City continues looking for opportunities to incorporate renewable energy.
ECO is a division of the City of Milwaukee's Department of Administration, created in 2006 by Mayor Barrett. Its mission is to make Milwaukee a world-class eco-city.