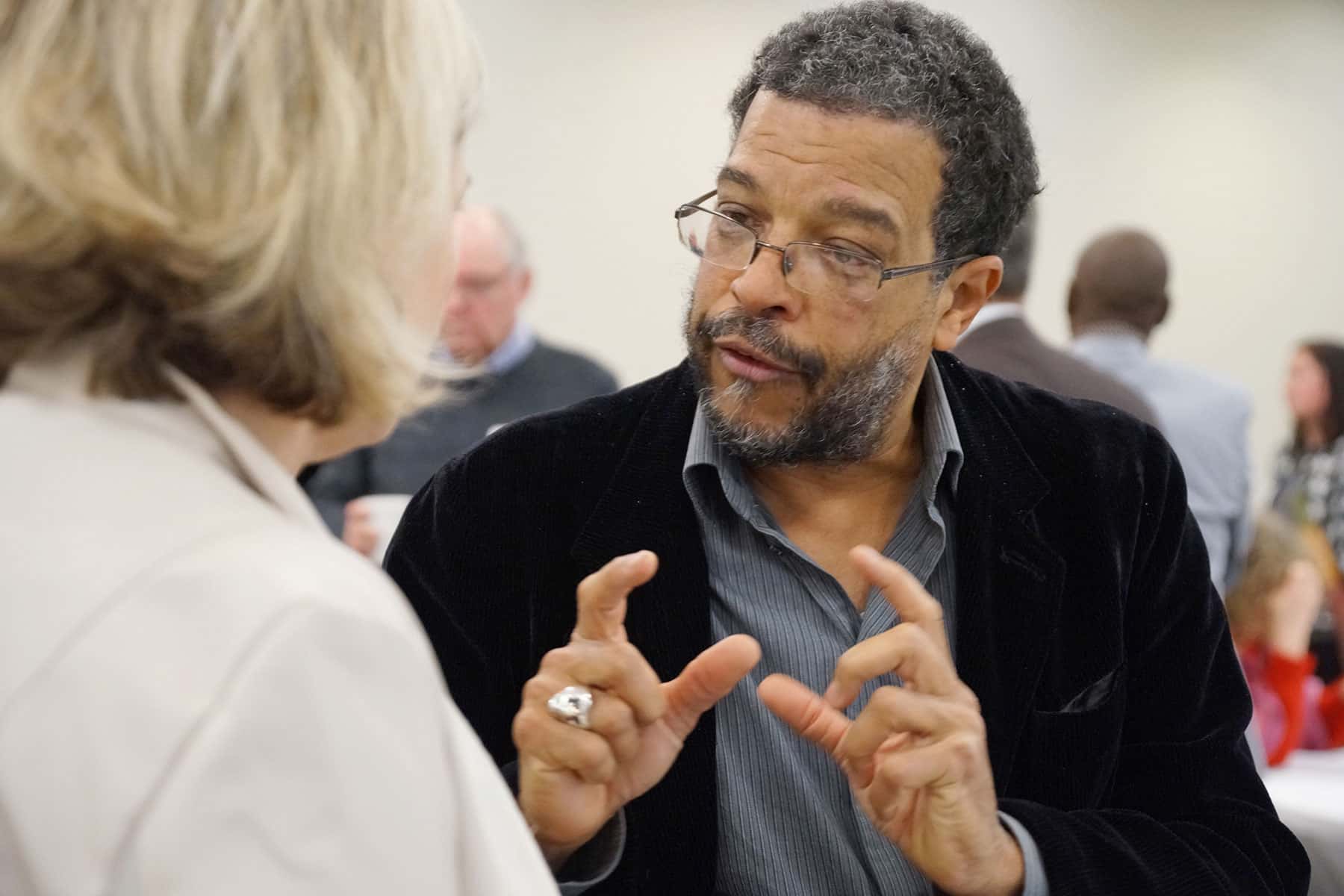 "No epidemic has ever been resolved by paying attention to the treatment of the affected individual. We can lock up as many people as we possibly can and we do not solve the problem. Law enforcement has come to that understanding across the country. We cannot arrest our way out of this problem." – Dr. Howard Pinderhughes
A half-day symposium was held on January 12 as the next step in a collaborative effort by a broad-based collection of leaders from community, business, faith, government, and health sectors to formulate an action plan for the reduction of viоIеncе and its traumatic affect on individuals, community, and the economic health of Milwaukee.
Safe MKE was organized by several groups including the Greater Milwaukee Committee (GMC), Children's Hospital of Wisconsin, the City of Milwaukee's Office of ViоIеncе Prevention, and the Prevention Institute. The gathering was a continuation from the November 2016 meeting, when Milwaukee launched an ambitious six-month process to develop a blueprint for viоIеncе prevention with 150 community partners.
"This really started for us last spring, when we had a Greater Milwaukee Committee meeting that was looking at the issue of viоIеncе within our city," said Julia Taylor, President, Greater Milwaukee Committee. "We talked about what was creating the viоIеncе within our city and other urban areas, and what we could do about it. As a result of that discussion, people wanted to dive deeper into our community. So that is what this symposium is about."
Until recently, there has been no basis for understanding how community trauma undermined both individual and community resilience, especially in communities highly impacted by viоIеncе. And there were no specific strategies to address and prevent community trauma or foster resilience for those living in affected areas.
"It may come as a shock but we don't have a coordinated, comprehensive viоIеncе prevention plan as a community that looks at alternatives to law enforcement," said Reggie Moore, Director, Office of ViоIеncе Prevention at the City of Milwaukee. "So when we talk about viоIеncе prevention from a public health perspective, I think we put a lot of burden on law enforcement as a solution to public safety. So what does it take beyond law enforcement to really stop the pipeline of young people and adults, who are either victimized or become perpetrators of viоIеncе in our community?"
A reoccurring point of the symposium was that viоIеncе is a complex issue, and many factors go into the development of it. So any effective strategy to solve the problem would need to take an equally comprehensive approach. Current viоIеncе prevention efforts were discussed by two panels that explored national best practices, and how to engage and align all efforts across local organizations.
Members of the national panel were: Freddy Barton, Safe & Sound Hillsborough (Tampa, Florida), Marcus McAllister, CureViоIеncе.org (Chicago, IL), Amoretta Morris, Annie E. Casey Foundation (Baltimore, MD). Local panel members from Milwaukee included: Carmen Pitre, Sojourner Family Peace Center, Donsia Strong Hill, Executive Director of LISC Milwaukee, Hector Colon, Health & Human Services, and Michael Levas, M.D. Medical Director, Project Ujima, Children's Hospital of Wisconsin.
"The topic of viоIеncе is not an easy one. It's complicated, and there's a lot of nuances to it. My biggest concern is, often times we have great meetings when we all come together and we check the boxes and say we did it." stated Eric Christopherson, President, Northwestern Mutual Foundation. "But if we only do that, we will have let ourselves down with this opportunity. The point of these meetings is to share, to listen, to have dialogue, and then to act. We need to act to help our community become better."
In just one year, Children's Hospital of Wisconsin treated 50 kids for gun viоIеncе, with another 500 for assault, and 7,000 instances of child abuse in 2016. Beyond those statistics were the devastating effects not only to the children themselves but also to their families.
"When we talk about juvenile justice, we talk about the downstream effects. It is a serious issue in our city and it is something that takes an entire community to resolve. But we want to talk about how we get upstream from this," said Peggy Troy, CEO, Children's Hospital of Wisconsin. "We see the downstream affects of viоIеncе in our community, and it's in our emergency department with operations for gunshot wounds."
It is important for the Milwaukee public to understand that environmental factors have a crucial role with the issue of individual behavior. The traditional tendency has been to concentrate on individual attitudes and behaviors, which has not improved public safety in Milwaukee. Research has shown that it is unreasonable to expect that people can change their behavior easily when so many forces in the social, cultural, and physical environment conspire against such an effort.
"There has been an erosion and significant level of distrust between the community and the government. Law enforcement comes into play because they are the agents of the government, and who the community interacts with most," said Moore. "So one of things that we are committed to as a public health department is making sure that equity is rooted in our work, and helping all city and county departments understand what it means to step into the community in a way that doesn't increase or cause harm. Because people don't have trust in law enforcement and that makes it more likely they will take viоIеncе into their own hands."
Keynote speaker of the Safe MKE symposium was Dr. Howard Pinderhughes, Ph.D., from the Prevention Institute. As a social and behavioral scientist and author, Dr. Pinderhughes has researched race relations among youth viоIеncе prevention and intervention programs. His experience combines multiple scientific disciplines to examine the impacts of structural inequality, racial, class, and gender dynamics on adolescent health and relations.
"What do we mean by prevention? It's a systematic process that reduces the frequency and the severity of an illness or injury. Understanding viоIеncе within this framework is critical, because what we're talking about is promoting primary prevention," said Dr. Pinderhughes. "That promotes a healthy environment and behaviors to prevent problems from occurring, before the onset of symptoms surrounding the case of viоIеncе."
Dr. Pinderhughes explained that the predominant approach for dealing with viоIеncе is afterwards. Either in attending to victims who have been injured, or attending to the perpetrators after they have inflicted harm. The process places a huge and disproportionate amount of responsibility on the police and the criminal justice system.
"Instead, we need to shift that perspective and shift that responsibility to move upstream beyond the individual level," said Dr. Pinderhughes. "When we reduce viоIеncе, we improve the health outcome for everyone else in the community."
Moore noted that further roundtables were planned between February and April to continue formulating the Action Plan, with the final report to be released in June.
Read the article, listen to the audio, and view the photo essay that were produced as companion features for this news report.