William Pelkofer: Wisconsin Air National Guardsman takes home-grown path for pilot training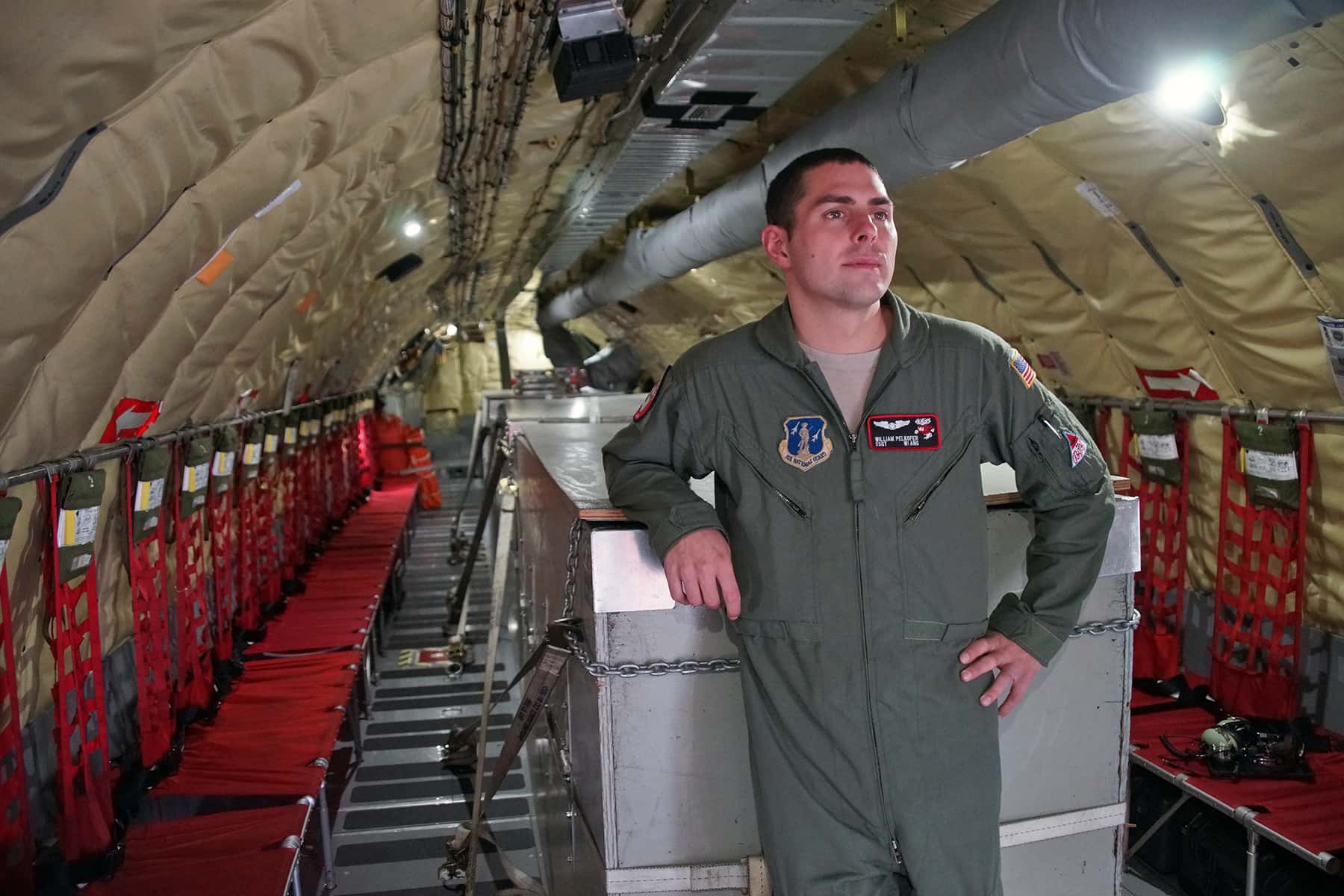 There are many different ways to earn aviation wings in the Air National Guard, but one avenue has proven to be the most popular choice for many personnel who pursue the esteemed position of becoming a pilot: the "home-grown" path.
It can be an arduous journey to becoming an aviator but the route is fairly simple. An individual enlists in the Air National Guard, earns a college degree, applies for pilot vacancies, gets accepted, attends officer training school, and finally attends upgrade pilot training.
For Staff Sgt. William Pelkofer, a boom operator with the 128th Air Refueling Wing, Wisconsin Air National Guard, steps 1 through 4 are complete. While he is still performing his enlisted aircrew duties, he is already on his way to becoming a KC-135 Stratotanker pilot.
A Milwaukee native, Pelkofer began his career by serving in the active duty Air Force for three years as a boom operator at Fairchild AFB, Washington. When his first enlistment came to an end in January 2015, he decided to transition into the Air National Guard so he could move back to his hometown and serve at the 128th Air Refueling Wing in Milwaukee.
Becoming a pilot was not always his plan. Originally Pelkofer was not sure what the Air Force had in store for him, until he started to fly as a boom operator. It was a position that entrusted him with the duty of transferring aviation fuel from one military aircraft to another during flight.
"I was offered the boom operator position fresh out of basic training," said Pelkofer. "Once I started flying as a boom, the desire of becoming a pilot became stronger and stronger. I fell in love with flying."
As a part-time Guardsman, Pelkofer began attending college at Cardinal Stritch University in Milwaukee. When he got closer to finishing his degree in business management, he decided to throw his name in the hat for upgrade pilot training (UPT) and pilot vacancy at the 128 ARW.
"I interviewed for the UPT position on May 5th, 2018. A few days later I got the phone call offering me the job."
There one stipulation required that Pelkofer finish his college degree within a year of being selected. This meant his final two semesters would be extremely busy.
"I am incredibly anxious to finish college," said Pelkofer. "I will have taken 22 classes in just under 15 months to ensure that I can attend UPT in 2019."
While he has not accumulated many flying hours in the cockpit, he has more than 2,000 flying hours as the boom. Several pilots he works with in the squadron have taken him under their wing to mentor him, and encourage his passion for flying.
Pelkofer's time as an enlisted Airman will be an advantage over UPT candidates with no military experience. The transition into the officer corps will give him an appreciation for what the enlisted force truly means for the mission.
"I think being enlisted prior to becoming an officer gives you a more in-depth picture of the Air Force and, in our case, the tanker mission," added Pelkofer. "The majority of the Air Force is enlisted and many times the lines between officers and enlisted are broad. Having that prior experience will enable me as an officer to bridge that gap."