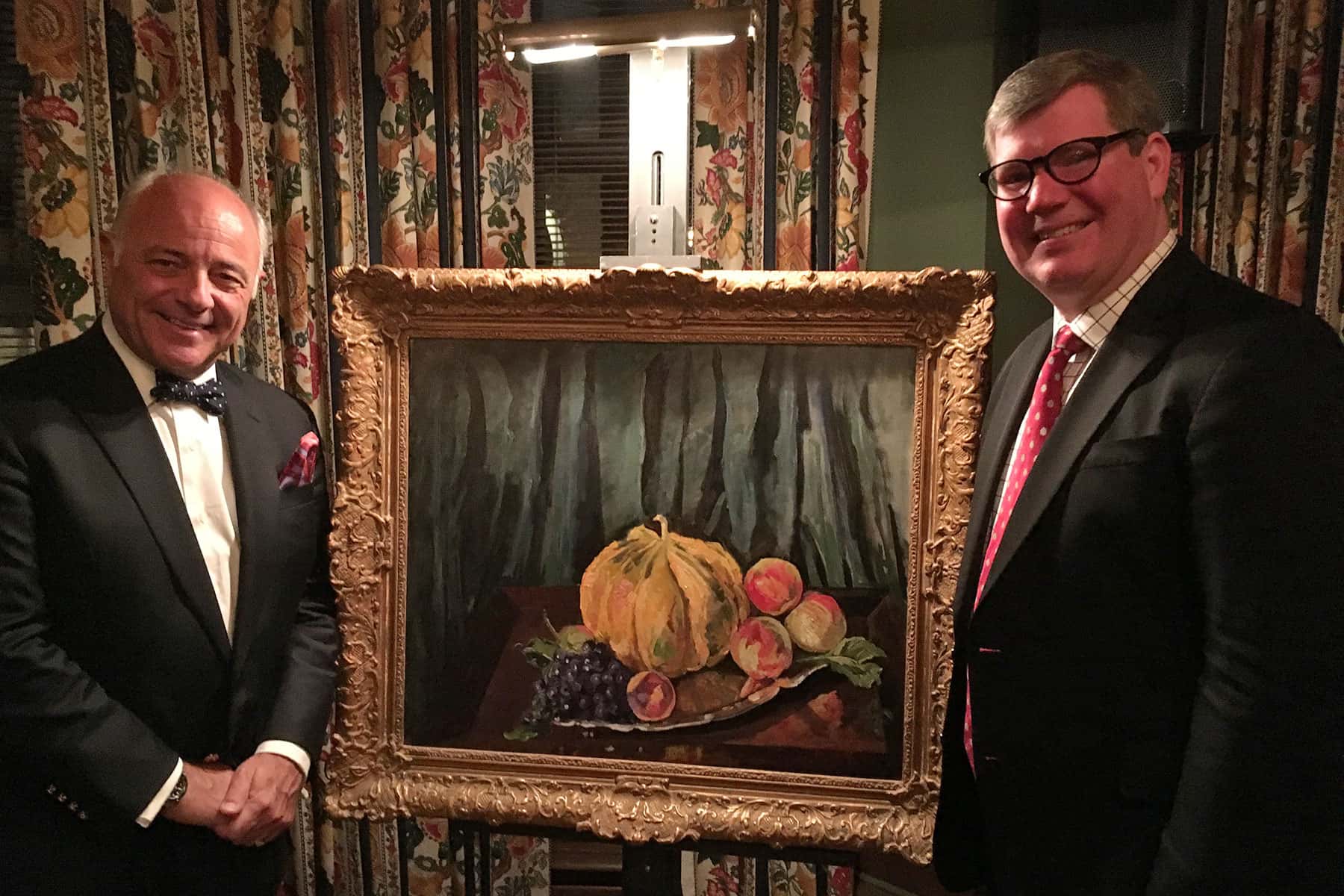 The Churchill Society of Wisconsin held its first event of the 2017 season at the historic Milwaukee Club on March 23 with guest speaker Timothy Riley.
Headquartered at the historic Milwaukee Club in downtown Milwaukee, The Churchill Society of Wisconsin is one of 40 affiliates worldwide recognized by the International Churchill Society (ICS). The nonprofit organization was established to educate new generations about the leadership, statesmanship, vision, courage, and boldness of Sir Winston Churchill.
"I am delighted that the thoughts, words and deeds of my great-grandfather have such a strong following in the Badger State and that your organization will help to carry forth his legacy with a wide variety of programs and activities," said Randolph S. Churchill, President of the ICS in a statement. "The International Churchill Society and its members around the world play an extraordinarily important role in preserving the historic legacy of my great-grandfather, Sir Winston."
At the Milwaukee event, a lecture was given by Timothy Riley who is the Chief Curator of the National Churchill Museum at Westminster College. The talk focused on Winston Churchill's love of painting. A highlight of the evening was an original canvas painted by Sir Winston in 1930, titles "Still Life with Fruit."
The former Prime Minister of the United Kingdom started his artistic endeavor at the age of 40, and it would continue to have an impact on his very long and colorful life. The ICS was founded in 1968 shortly after Churchill's death, and the preservation of his legacy remains more relevant than ever at a time when true leadership is routinely challenged.
Churchill has been admired for his unyielding leadership in the dark days of WWII. But there was more to man than just his war time leadership. Most people remain unaware that he was first a soldier and war hero, one of the first foreign correspondents to report from the battlefield, a competitive polo player, author, and politician. Over the long years that he lived, Churchill wrote in excess of 10 million words for books, articles, and speeches. Regarding his artwork, he was just as prolific and produced more than 550 paintings.
It is ironic that as an artist, Churchill never said the words used in a popular internet meme earlier this year. The quote resurfaced from an old rumor, after President Trump announced plans to eliminate national arts endowments.
"This alleged quotation was raised some years ago in the Village Voice and is all over the web, but it is not among Churchill's 15 million published words in speeches, papers, letters, articles or books," said Historian Richard Langworth, when he addressed the rumor back in a 2009 blog post.
Churchill did express his feelings about the importance of the arts in 1938. But the Prime Minister never made the quote attributed to him. As the story goes, Churchill was asked to cut funding for arts programs to support the war effort. He refused, because he felt preserving the arts was what made fighting the war meaningful. While that sounded good, it was never spoken by him.
"Today Winston Churchill continues to be a revered figure throughout the world, appealing to people of all ages. As a statesman he had an uncanny ability to project events yet to unfold. It is that remarkable vision that keeps him relevant to new generations of people hungry for that foresight and wisdom," said Stacy G. Terris, President of the Churchill Society of Wisconsin.