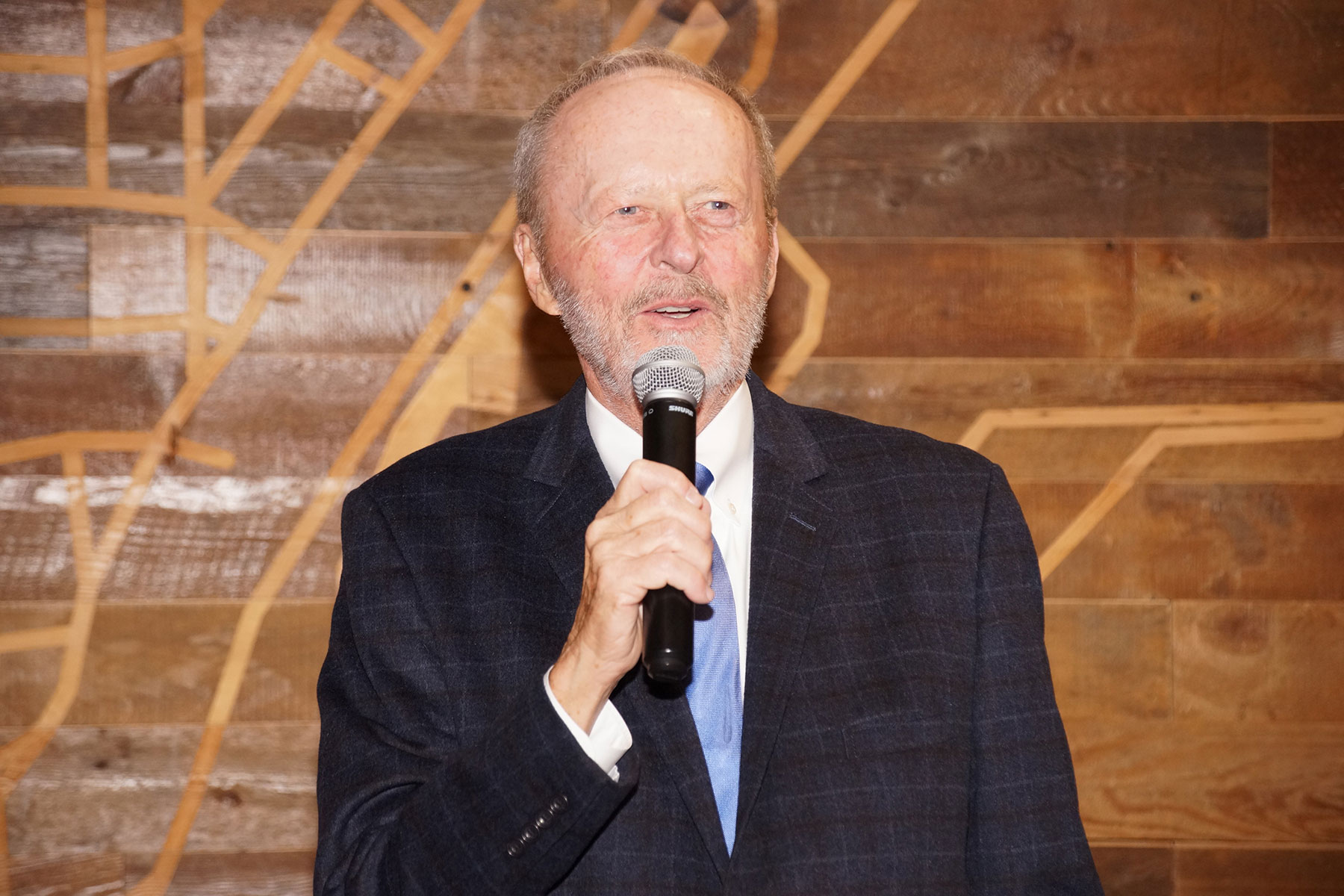 Visionary Milwaukee developer Gary Grunau died at the age of 80 on September 24 after a two-year battle with brain cancer.
Despite his diagnosis and treatment, Grunau continued to charge forward, focused on the city's future and community development. Grunau's efforts to revitalize a demoralized Milwaukee, after its post-manufacturing decline, stretched over the past decades. They were transformative for the city's health, and stand as a public symbols of his social commitment and personal achievements for generations to come.
"Our father, grandfather and husband fought this battle as he lived his life, with kindness, humor, fortitude, integrity, humility and the utmost dignity" said his son, John Grunau. "His witty humor, sly wink, sound advice and thoughtful gestures are gone for now, but remain in our hearts forever."
A life-long Milwaukee resident, Grunau was instrumental in some of the region's most innovative and successful urban development projects including the iconic, riverfront Schlitz Park office complex. Purchased by the Grunau and Sampson families in 1983, Grunau and partners invested millions to convert the former Schlitz Brewing Company site into what is now one of downtown's most desirable workplaces. Sold earlier this year, Schlitz Park has been a major catalyst for an endless wave of economic development.
"Gary was an absolute giant who used his intelligence, wisdom, charm, and determination to push forward the city he loved," said Mayor Tom Barrett. "There are so many parts of downtown where you can see his fingerprints."
Grunau led and served on numerous boards including the Milwaukee Academy of Science, Discovery World, Alverno College Board of Trustees, Milwaukee Riverwalk District, Sprit of Milwaukee and Greater Milwaukee Committee. He received a number of awards including the Milwaukee Press Club's 2018 Headliner Award, as well as the Milwaukee Downtown BID's Champion Award and Visit Milwaukee's Lamplighter Award.
"Gary was not one to rest on his laurels," said Bruce Block, lifelong friend and colleague. "As soon as he finished up one difficult transaction, he was on to the next. There was no problem or challenge that he believed was insurmountable. He had boundless energy, and he had a boundless hope that he could make things better."
Grunau's passion was felt throughout the community with a fierce drive for excellence and a belief we could and must do better. He was a force for inclusion and education. His other projects included the Hyatt Regency, Wisconsin Center, Discovery World at Pier Wisconsin, ManpowerGroup world headquarters, Milwaukee Riverwalk System, and the former Time Warner Building.
Grunau's projects won numerous awards including the Urban Land Institute (ULI) Achievement Award and The National Council for Urban Economic Development Award. One of the most meaningful to Grunau was the ULI's 2017-2018 Global Award of Excellence for the Milwaukee Riverwalk, considered among the world's highest honors from land use experts.
Friends and family will gather from 3:00 to 6 p.m. on Sunday, September 29, 2019 at the Pilot House at Discovery World, 500 N. Harbor Drive, Milwaukee. Visitation will continue on Monday, September 30 from 9:00 to 11 a.m. at the Cathedral of St. John the Evangelist, 812 N. Jackson Street, followed by an 11:00 a.m. Memorial Mass.