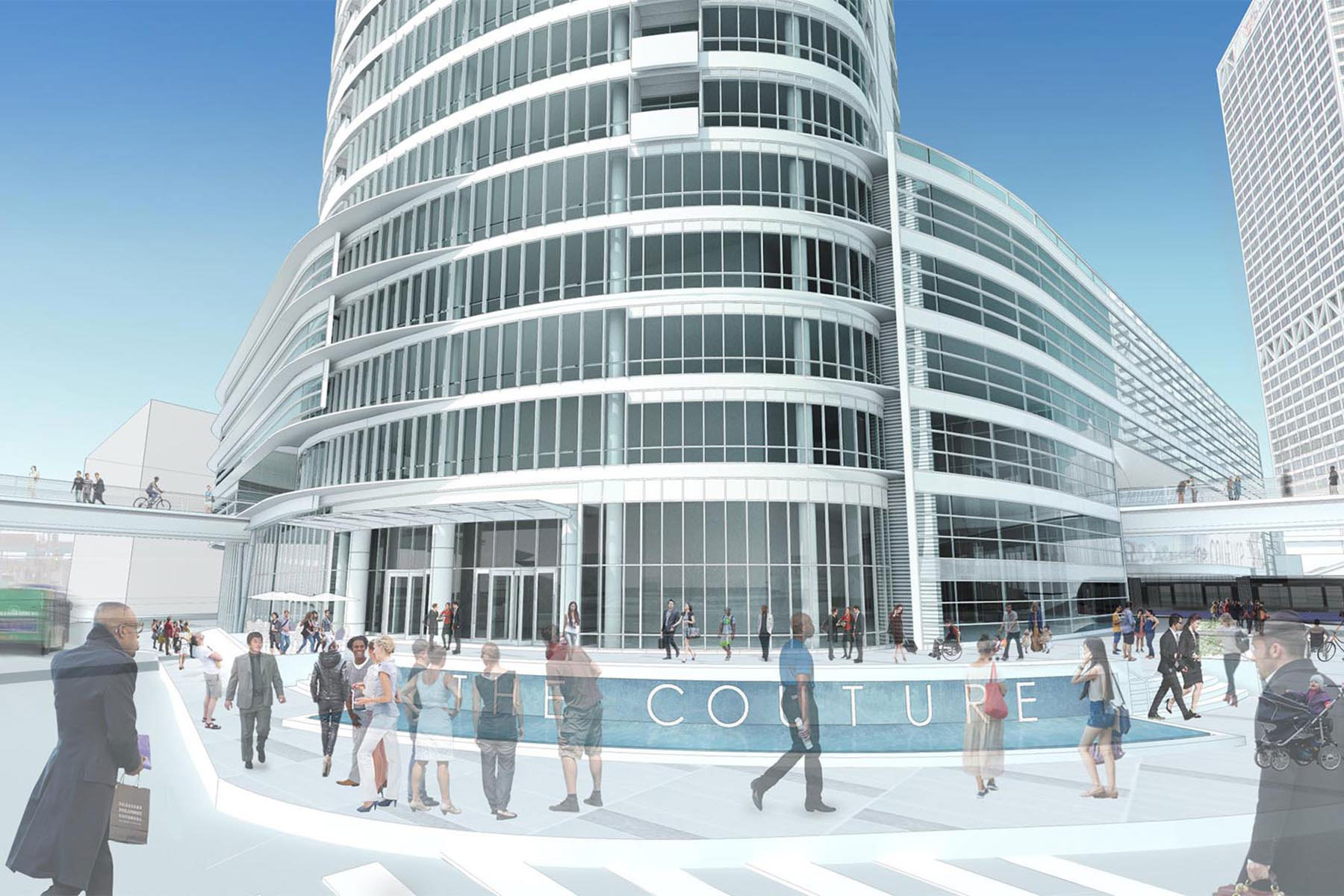 From finally moving forward with a plan to remove the Estabrook Dam to an unprecedented jobs and economic development boom, 2016 was a year of growth at Milwaukee County.
Spurred by Milwaukee County Executive Chris Abele's leadership, initiatives begun in prior years reached major milestones and completion in 2016. The county launched other major projects which, over the course of the next few years, will have transformative effects on the community. Abele's plans kept a focus on building a model government that runs efficiently and effectively in service of Milwaukee County's residents.
Here is a list of the top 10 accomplishments that Milwaukee County shared with the public that highlight 2016.
1. Milwaukee's leaders come together to remove the Estabrook Dam
The Estabrook Dam, built decades ago to create an artificial lake-like widening of the Milwaukee River, has fallen into disrepair and declared a public nuisance by the Wisconsin Department of Natural Resources. Milwaukee County, as the now former owner and operator of the Dam, was required to abate the nuisance conditions created by the Dam. Although the Dam is located in the City of Milwaukee, its impact on waterways, natural areas, and wildlife spans the City of Milwaukee, the Village of Shorewood, the City of Glendale, and beyond. Repairing the Dam would cost about $4.1, not including ongoing maintenance operation costs. In contrast, removal would be a one-time cost of $1.7 million, most of which could be covered by grants. Removing the Dam would restore the river to a more natural-looking and free-flowing condition, create a healthier environment for the local wildlife, and eliminate an eyesore that invites constant graffiti, litter, and unsafe conditions. Both the County's Office of Emergency Management and the City of Glendale's Certified Flood Manager have recommended removal of the Dam as in the best interest of public safety. Despite years of broad support for Dam removal, efforts of the County administration to tear it down failed.
However, in 2016, the City of Milwaukee, the Milwaukee Metropolitan Sewage District (MMSD), and County Executive Abele came together in partnership to roll-out a three-step process for removing the Estabrook Dam: (1) the City would rezone the area surrounding the Dam to enable the structure to be sold, (2) the County would sell the Dam but not the land it sits on to MMSD, after which (3) MMSD would remove the dam. Implementation of this process has already begun in earnest. In January of 2017, MMSD was granted approval to take full ownership of the Dam. Stay tuned for updates on this important project throughout the year.
2. Major milestones in Housing: Housing First shows a 70% reduction in chronic homeless, Rental Assistance waitlist opens for first time in 15 years
In the summer of 2015, County Executive Abele announced the County's plan to end chronic homelessness within three years through permanent housing. Now, just over a year into the program, the chronic program is already reduced by 70%, well ahead of schedule. The three-year deadline for eliminating chronic homelessness in Milwaukee County was already the most aggressive Housing First timeline in the nation, making this benchmark all the more remarkable and impressive. This incredible program, Housing First, empowers people by providing housing that is permanent, which is demonstrated to yield better outcomes for chronically homeless residents and the community at-large than traditional reliance on short-term shelter beds. Throughout their time in the program, participants can choose to receive wraparound case management services to help address other needs they may have, including mental health and substance abuse issues. Case managers will also assess job readiness and help program participants find stable work.
Also in 2016 the Department of Health and Human Service's Housing Division ended a 15 year waitlist for their rental assistance program. Section 8 Rent Assistance is a federally funded program run by the County's Housing Division which helps families and individuals stay maintain stable and safe homes. For many years, Section 8 had a stagnant waitlist. Some applicants had been on the waitlist for a decade. Recently, the Department of Health and Human Services created and put in place an aggressive plan of action to rewrite a more effective administrative plan for the program. The new plan made important changes such as streamlining procedures, staff development, audit procedures resulting in reductions in fraud and overpayments, and enforcement of program guidelines with a renovated informal hearing process. These improvements led to a more effective use of funding for the Housing Division as a whole. These changes enabled the division to exhaust a 15 year waitlist for Section 8 vouchers in May 2016, providing services to the last of those waiting for rental assistance. Then, in July, the general public was able to apply for Section 8 assistance for the first time since 2001, and County staff were able to add over 1700 new households to the waitlist.
3. Couture project set to transform Milwaukee's skyline
In late August 2016, County Executive Abele announced that the County closed on the sale of the Downtown Transit Center to developer Rick Barrett. The sale was the final hurdle in moving forward on the Couture project, a transformative economic development on Milwaukee's lakefront that will create thousands of new, good-paying jobs. Over the next two years, the Couture will be developed into a 44-story, $122 million mixed use development project that is expected to create more than 2,000 jobs, with an emphasis on hiring County residents and disadvantaged business entities. The new building will generate $68 million in new value and add 300 new residential units to a formerly tax-exempt property. The Couture is designed to be a key part of the Lakefront Gateway project, including a multimodal transportation hub incorporating pedestrian walkways and bridges, traditional county buses, the County's proposed Bus Rapid Transit line, bikes and the streetcar. This project took years of hard work to get off the ground. Demolition of the old transit center is has already been completed, so look for this exciting new feature on Milwaukee's skyline in 2017.
4. Park East land is entirely sold or under option for purchase
Economic development hit a significant milestone in 2016 – after sitting vacant and undeveloped for 15 years, one-hundred percent of the land in the Park East Corridor is either under development or has an option to purchase. Developing this longtime, barren swath of properties and returning them to the tax rolls has been a priority of County Executive Abele throughout his terms in office. More than half a billion dollars in new development has been planned or developed in the Park East since 2011. The on-going construction means people are already working in family-sustaining jobs. In fact, more than 10,000 jobs are expected to be created over the course of the various developments. When full construction is complete, the Corridor will house not only the new arena, but over 1,000 apartments (including at least 215 affordable housing apartments), thousands of square feet of office and retail space, a public park, and a movie theater.
5. UpLift Milwaukee places 125 people in permanent jobs
2016 marked the first full year of the UpLift Milwaukee program – and it was an unqualified success. The initiative is a partnership between Milwaukee County and Employ Milwaukee dedicated to partnering with local entities to provide job training, placement, and support to Milwaukee County residents living in zip codes with higher than average unemployment rates. Employ Milwaukee brings employers together to learn about their projected vacancies, then identifies job seekers to place into those job vacancies. If job seekers need training before placement, Employ Milwaukee works with its partners like the Milwaukee Area Technical College to enroll future employees and get them the skills they need to be successful. In the first three quarters of 2016, Uplift Milwaukee placed 125 employees in permanent jobs with an average wage of just under $15/hour. Employees found work in the many fields, including hospitality, customer service, mechanics, manufacturing, and food service.
6. Office on African American Affairs gets off the ground
One of the Office on African American Affairs' first successful programs is Opportunity Knocks. Opportunity Knocks takes tax-foreclosed homes in Milwaukee County suburban municipalities, renovates the homes while providing job training to nonviolent House of Correction (HOC) offenders, provides reentry services to the offenders after the renovation, and sells the house to a first-time homeowner through the County's new Section 8 Homeownership Program paired with federal funds for down payment assistance. The program provides a pathway to employment for low level offenders, an opportunity to own a home of their own for qualifying families, the ability to improve housing stock, a mechanism for attacking racial and economic segregation, and uses a fiscal structure that allows for program sustainability. The program is financed, managed, and facilitated by Milwaukee County. Huber-eligible inmates from the Milwaukee County House of Correction are recruited by Employ Milwaukee, work under renovation experts from Ezekiel Hope to renovate the property, receive job and reentry services during and after renovation from WRTP/BIG STEP, and get a reduced sentence from the HOC for their participation. Section 8 voucher holding families are provided home ownership consultation from local nonprofit ACTS Housing. Work began on the program's first house, located in Greenfield, in November 2016 and is expected to be completed in spring of 2017.
7. Bus Rapid Transit initiative launched
Bus Rapid Transit (BRT) is Milwaukee County's first transit initiative of its magnitude in decades. The proposed new 9-mile BRT route would provide an improved transit connection to major employment and activity centers through downtown Milwaukee, the Milwaukee Regional Medical Center, Milwaukee's near west side, and Wauwatosa. Ultimately, travel on BRT ought to be competitive with driving during rush hour, incentivizing drivers to get out of their cars and onto the bus. With more frequent service and faster travel times, BRT will give riders more time to spend with their families, the ability to read the paper or a good book when stuck in traffic instead of sitting behind the wheel, or simply have more time to relax. An analysis by outside consultants shows that in less than 20 years the BRT project will attract thousands of new riders every day and cut bus travel times on the route. The study team found the proposed BRT service would benefit drivers by taking more than 6,100 cars off the road and reduce the amount of miles people drive by up to 17 million miles a year. Fewer cars mean less congestion on local roads, and cleaner air for everyone. In 2016, the cities of Milwaukee and Wauwatosa gave approval of the tentative BRT route alignment and the Milwaukee County Board funded the environmental review and design phase of the project, then the County submitted an application to the federal government for funds to support the project. The Federal Transit Authority gave the County permission to begin the environmental review and design phase of the project, which is underway in 2017.
8. Adoption of first dedicated funding for transit and transportation in County's history
Transit is a major driver of economic development, connecting people with jobs and opportunity all over the County. Access to reliable and affordable public transit improves quality of life for thousands of people who rely on our transit system every day. That's why County Executive Abele reversed a 10 year trend of fare increases and route cuts. Despite the County's recent successes in protecting and investing in the transit system, Milwaukee faces a serious challenge. State and federal funding for transportation has steadily decreased while the demand for a sustainable transit system has not, nor has the County's responsibility to pay for bus replacements, parkways, and bridges. In face of this growing problem and to preserve our progress as well as have the ability to make investments in the future, County Executive Abele proposed the adoption of the first ever County vehicle registration fee (VRF). A VRF is the only revenue option legally available to the County and has the potential to generate enough annual revenue to address the long-term sustainability challenges of our transportation system. This $30 annual fee, which averages out to $2.50 per month, is only assessed on people who own and operate cars, as opposed to a sales tax that would be applied across the board. The VRF represents the first dedicated funding stream to support transportation in the County's history. While the $30 VRF is a major victory for the long-term health of Milwaukee transit system and transportation infrastructure, it does not erase the entirety of the budget challenges faced by the County's transportation system. More difficult decisions will be faced in coming years to protect and invest in this vital County service.
9. County Executive Abele and County Board of Supervisors adopt plan to raise living wage to $15/hour
In advance of introducing his proposed 2017 budget, County Executive Abele issued an editorial in the Milwaukee Journal Sentinel where he announced that his budget included a path to a $15 living wage over the next five years. During the budget process, the County Board of Supervisors, led by Supervisor Marcelia Nicholson, adopted a formalized plan to implement a new living wage. The Board authorized and County Executive Abele signed changes to County ordinance which raise the living wage to $12.35/hour on January 1, 2017, climbing incrementally to reach $15/hour in 2021. As County Executive Abele wrote in his editorial, "having a job isn't enough. We need to invest in ways to put people on the path to a family-sustaining career, investing in our workers is investing in our community and our future."
10. County government focuses on effective operations and public engagement
As always, a continuing focus of the administration at Milwaukee County is building a more efficient and effective government. In 2016, the County continued its internal initiative to cut its energy costs, reducing consumption by 13% over 2015 for a total of just under $3 million. The County also initiated a centralized printing program, called the Green Print Initiative, which incentivizes employees to reduce their paper waste. The initiative eliminated between 60,000 and 90,000 pages of printing per month – that's 103 trees in one year alone. And in an attempt to make government more accessible to the public, the County's budget team developed a new public input process in place of its annual hearings. In partnership with the Zeidler Center for Public Discussion, the County hosted feedback circles where residents gave input on specific issues in the 2017 budget like the then-proposed vehicle registration fee and property tax rate. The new budget input format was a great success; it allowed the County Executive and his budget staff to get meaningful input on specific decision points. In 2017, the County is looking to take this foundation and build an even stronger and more meaningful public engagement process around the budget.