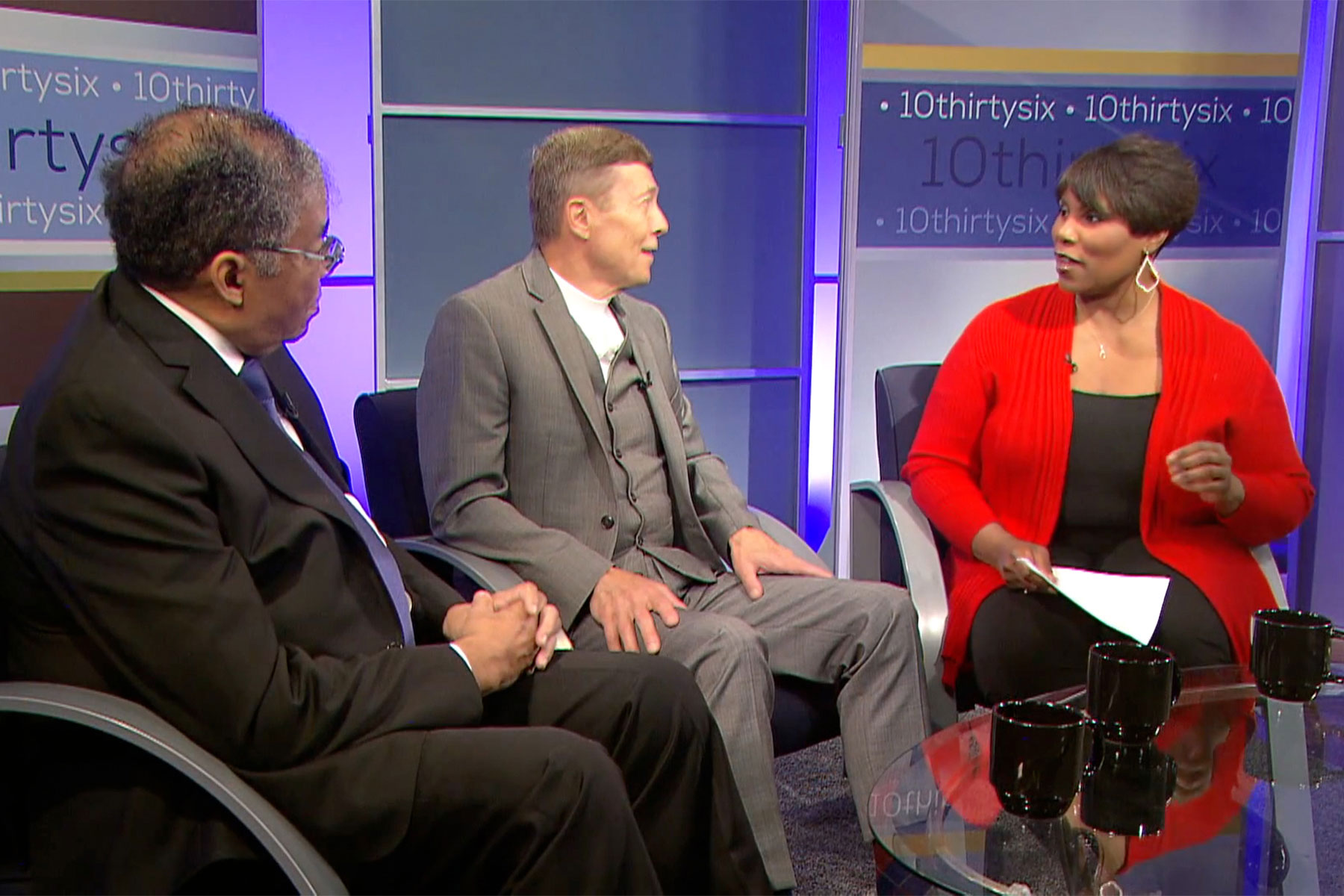 "Whatever your faith or lack thereof, historic places of worship are among the most important fixtures of our skyline. They represent our collective memory. They connect us with our immigrant ancestors. They are irreplaceable touch stones of identity and indisputable makers of place."

– John Gurda, Milwaukee Historian
church, Trinity Evangelical on 9th and highland, with an estimated $17 million in damages. Located just behind Trinity, the staff of Milwaukee PBS watched from their studio windows as flames gutted the historic neighbor. After an extensive safety review by engineers, officials have declared the church in satisfactory condition for reconstruction, without the need for demolition.
For its program 10thirtysix, Milwaukee PBS invited their next door neighbors to talk more about the church's history, its significance to the city, and the decision to rebuild. Originally broadcast on June 21, host Portia Young interviewed Pastor Edward May and Congregation Chairman Ron Yancey.
Being a community-focused church, people in the area have recognized Trinity's longstanding place in Milwaukee. It was important to church leaders that they remain at their historic location, where people knew where to find them. Yancey's family was one of Trinity's first African American congregational members at a time in the city when churches were as segregated as its neighborhoods.
"My mother had gone to another church and they had refused to have us join. So she was riding around on the streetcar and she didn't know what to do when she saw the spire at Trinity. She decided to go there and they welcomed her with open arms," said Yancey.
Supporting the conversation were published news photos from Milwaukee Independent, featuring Trinity's previous condition over the past few years and its subsequent condition from the devastating fire. The television program also closed with images from MKE IND's coverage of the recent water lantern festival.
All the images were shared through a collaborative partnership, and an edited version of the PBS program is presented here with permission.