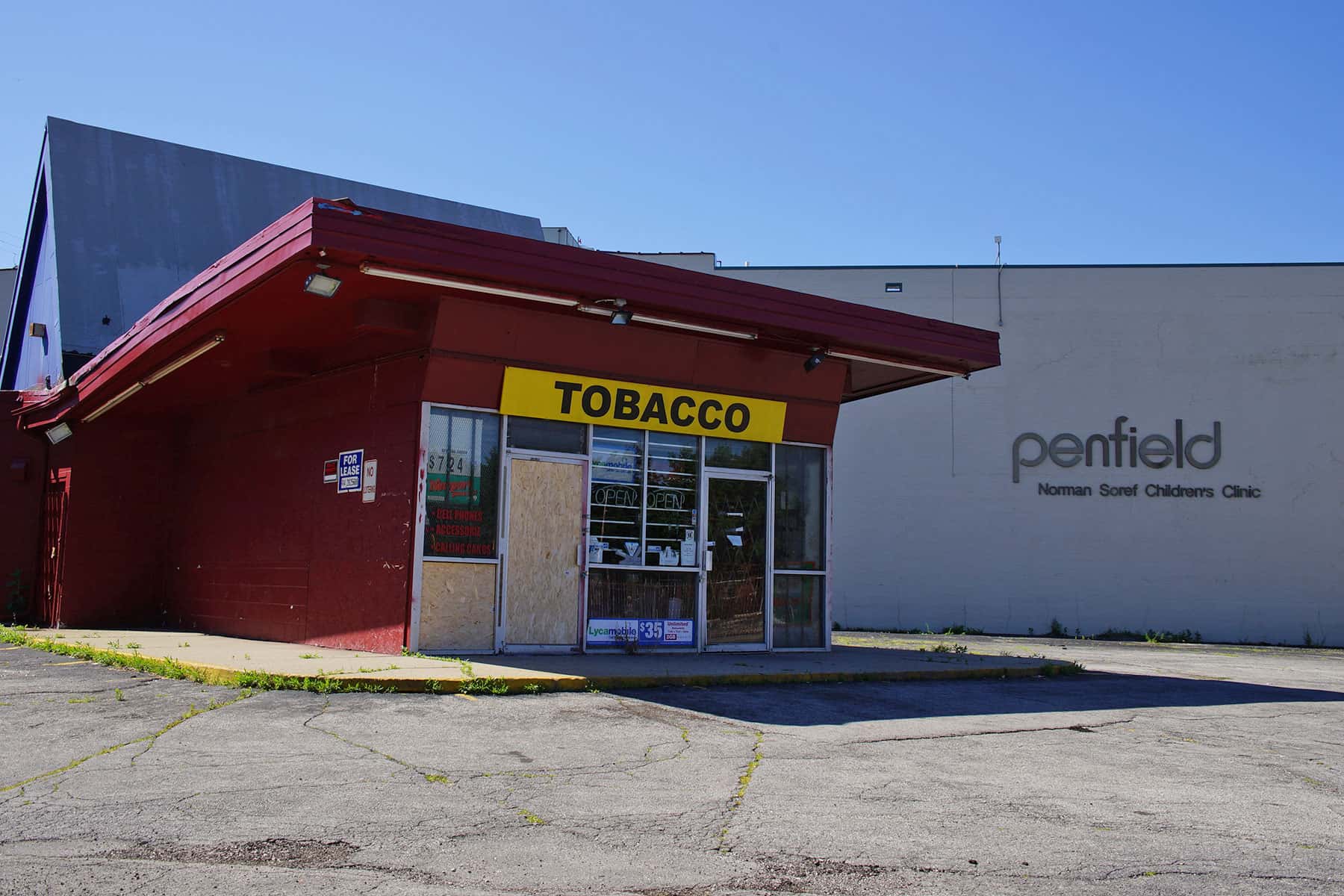 Two colorful, original murals aimed at spurring community conversations will be created by Milwaukee artists on large blank building walls in the Near West Side and Walker's Point neighborhoods, as a result of an 88Nine Radio Milwaukee (88.9 WYMS-FM) initiative.
Radio Milwaukee recently applied for and received a grant from the Mary L. Nohl Fund to pay artists for the project. The non-profit station launched the mural initiative and commissioned artists as a way to give back to Milwaukee as part of the station's activities recognizing its 10th anniversary on air and in the community this year.
Work on the first mural is slated to take place from July 31 to September 10 on the north wall of Penfield Children's Center, 833 N 26th Street, in the Near West Side neighborhood. Artist Stacey Williams-Ng created the mural, which at 122′ x 27′, will be exceptionally large. The mural concept plays on themes of rhythm, community and cohesion. It recognizes that music brings us all together and that differences disappear when we bind together as a community.
"Radio Milwaukee is a tremendous community asset, and we are thrilled to partner with them on this mural project," said Jason Parry, vice president, development and communications at Penfield Children's Center. "As a long-time anchor and committed member of the Near West Side, we appreciate the opportunity to spark discussion about how we can work together to make our neighborhood an even better place."
The second mural will be created on the north wall of Var Gallery at 643 S 2nd Street, in the Walker's Point neighborhood. Artists Katie Mullen and Jordan Pintar of BlackPaint Studios designed the mural. The idea for the mural follows the artists' unique style of vibrant color and interconnected elements that will contain the word "listen." Work on the Walker's Point mural is planned to run from September 1 through October 6.
"We designed our mural program to create a long-lasting message from 88Nine to our community," 88Nine Marketing Director Alyssa Feuerer said. "We want these pieces to propel dialogue. By seeding thought-provoking messages through the city, we hope to encourage people to be more accepting and empathetic with their neighbors. Radio Milwaukee asked each artist to express the idea of 'listening to others' through their own artistic vision. The idea of having an open mind is a way we can start connecting more closely with each other."
Empire Painting, a local professional painting company, has donated paint supplies to the project.
The murals are part of the celebration of 88Nine Radio Milwaukee's 10 years on-air, online and in the community. The non-profit, non-commercial station launched on February 26, 2007. It has become known for its unique mix of new and Milwaukee music and its Community Stories, which foster community engagement and positive change.