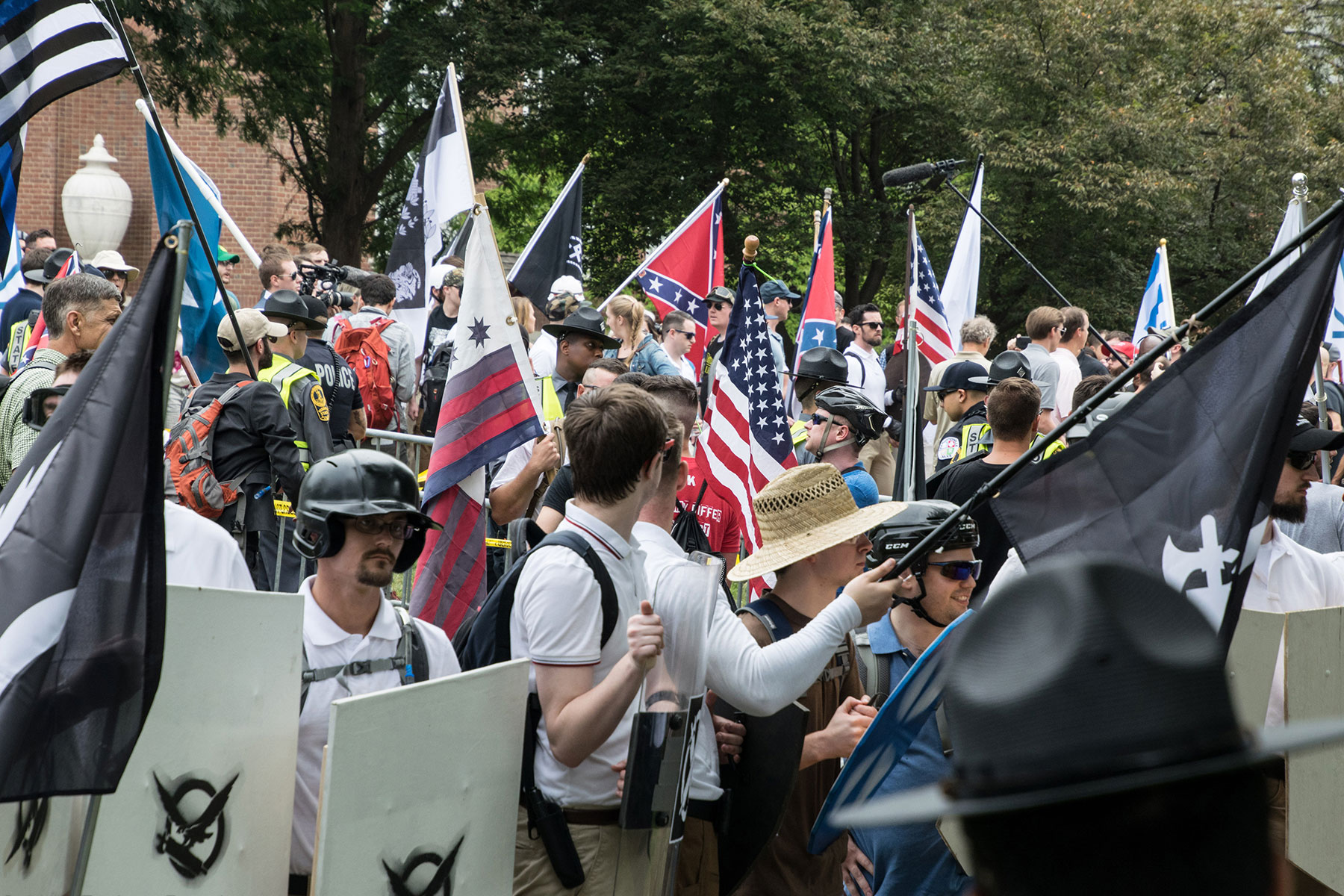 This essay is part of a series that explores the Muslim community in Milwaukee. The Milwaukee Independent previously published an extensive interview with Janan Najeeb. It was an effort to help our readers better understand the people of Islamic faith who live in the city, and address questions that were not the usual fear-based reactions to news events. As a result of the positive impact and popularity of Najeeb's profile, the Milwaukee Independent invited her to offer a continuing editorial voice about our Muslim neighbors and their shared stories from the community.
On September 9, a hate group had planned a rally in our city. It was only a matter of time before the hate, which has been mainstreamed in the highest offices of our nation, becomes a regular sight in cities around the country, including Milwaukee.
If it weren't for public outrage over the Charlottesville protest and the violent death of Heather Heyer, we may have seen Confederate flags and the KKK alongside neo-Nazis, carrying torches and marching in downtown Milwaukee.
ACT For America, a group the Southern Poverty Law Center calls "the largest grassroots anti-Muslim group in America," had planned rallies across the nation beginning September 9.
Due to the massive counter-protests at the "Free Speech Rally" in Boston on August 19, and widespread condemnation of these groups, the rallies have now been moved online for what they term "A Day of Action." While it is still unclear what form this new online "rally" will take, make no mistake — the anti-Muslim and anti-immigrant views and goals will remain the same.
While some may view the move of the ACT rallies from the streets to online as a victory, in reality, this is merely a public relations tactic. After Charlottesville, ACT For America came to the conclusion that public identification with white hate groups is bad for business, in spite of the fact that it worked very closely with these groups for years and shares very similar ideologies.
Its "March Against Sharia" rallies in June were a strong partnership between ACT For America, neo-Nazi and KKK groups,  including the Proud Boys, Oath Keepers and Identity Evropa.
ACT For America founder Brigitte Gabriel is a popular speaker on the alt-right convention circuit, known widely for quotes such as "any practicing Muslim is a radical Muslim" and "Arabs are barbarians." Gabriel tries to dissuade Jews and Christians from conducting interfaith dialogue with Muslims and whips up hysteria with warnings of stealth efforts by American Muslims to infiltrate our democracy and overthrow the U.S. Constitution.
ACT For America also has played key roles in getting state legislatures to pass constitutional amendments to ban shariah law. Assembly Bill 401, "American Laws for American Courts," introduced by state Rep. Thomas Weatherston (R-Caledonia), is an example, pending in the state Legislature. AB 401 is a slickly named anti-shariah bill that is meant to vilify, marginalize and deny individual freedoms for American Muslims. 
ACT has used such bills to prevent schools with significant Muslim populations from offering Halal meat (Muslim form of Kosher) to their Muslim students. The intent is to also prevent Muslims from practicing certain personal religious practices when it comes to marriage, inheritance or even burial. Just as Catholics are able to implement canon law in their life and Jews are able to practice their Halakha laws, so, too, should American Muslims be granted the same religious freedoms.  
In cities where ACT for America rallies were supposed to take place, there are things we could do to support our communities and keep us safe. As the head of an organization that has worked for decades to promote dialogue and understanding, it has become clear that most hate is due to ignorance, and the best way to counter that is by creating opportunities for meaningful interaction.
Yes, there always will be certain individuals and groups like ACT For America, the KKK and neo-Nazis that have agendas to promote. We must stand up to them as a united front. They will never represent America. But for the many people who simply fear what they do not understand, the prospects of building real friendships is tremendous.