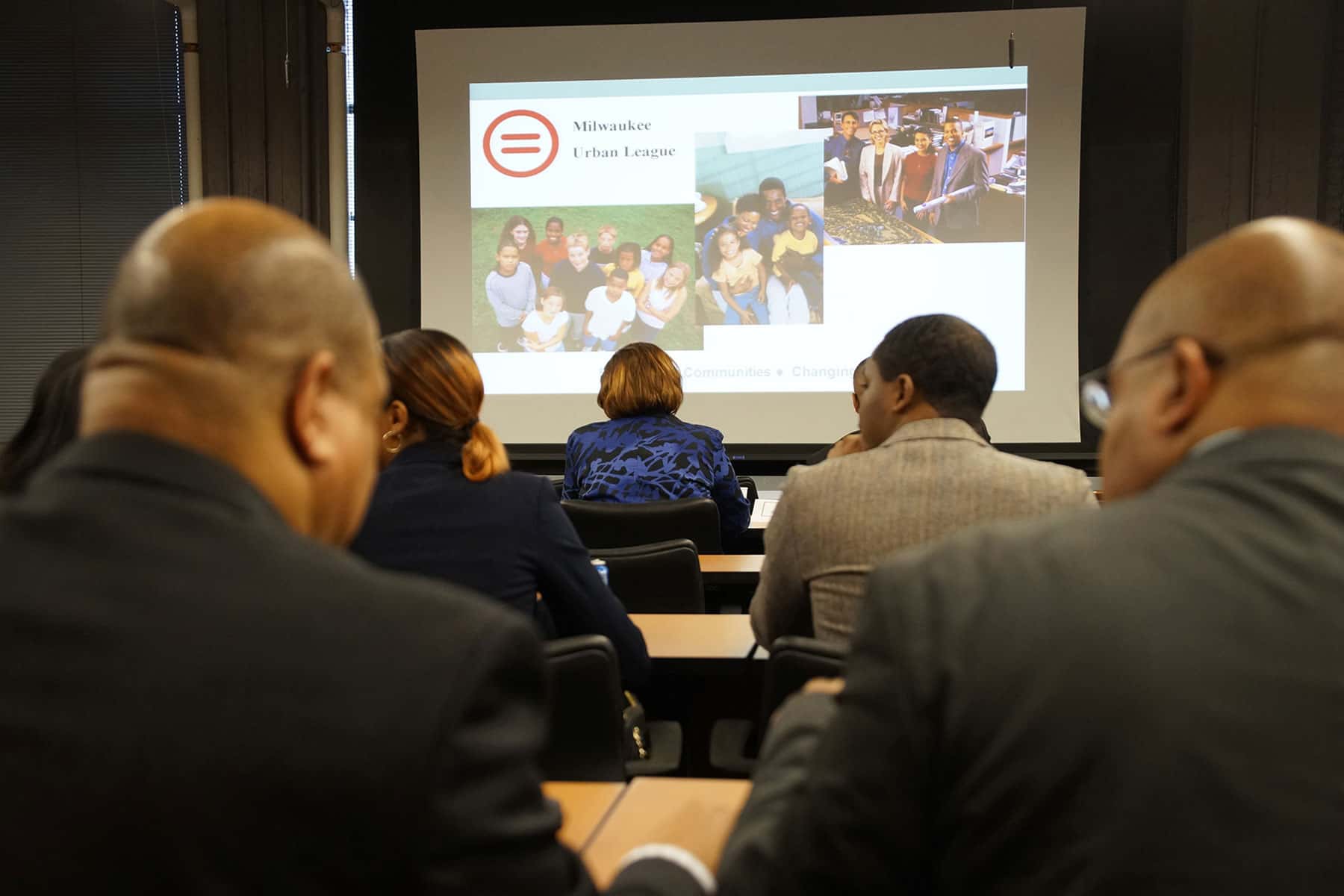 The Milwaukee Urban League (MUL) held its 2017 Annual Meeting at the Harley-Davidson University Building on March 29 with a renewed focus to empower communities and improve lives.
One of the biggest challenges in 2016 for the nearly one hundred year old organization was replacing Ralph Hollmon, who retired as President and CEO. Not only was Hollmon a pillar of the Urban League locally and nationally, but also a highly respected and influential leader across the state.
"We are thankful for his decade of leadership and service with the Milwaukee Urban League, which was highlighted last year with the burning of our building mortgage," said Noah Fenceroy, MUL Board Chairman.
Under Dr. Eve hall, who took over in January, Fenceroy explained that MUL continued its tradition of expanding and deepening its partnerships throughout the community with organizations like nonprofits, corporations, and educational institutions.
"While we celebrate our past, we are also discussing our future goals to achieve," added Fenceroy. "The Milwaukee Urban League employs an integrated service strategy help people become more self-reliant, so they can improve the quality of their lives."
The annual meeting focused on the education, employment, housing, and health programs that MUL is involved in serving the community. The presentation also addressed issues of racism, both overt and covert, that minorities and those who have been marginalized experience as barriers to fully participate in the social and economic mainstream of Milwaukee.
"We must continue to address the challenges of our African-American males. We have so much talent, but somehow we only see the negative. When they say there are no men in this community who care, or no men in this community with intelligence and concern, who want to connect and make it a better place, just look around this room," said Dr. Hall during her address to the crowd of attendees. "Look around this room and remember that is not true, because we have an example right here. There are rooms all over the city, county, and state that also have many men who are about the business of good."
Dr. Hall discussed the need to bring value to men of color within the community. Part of that attention was directed at transit, for creating a better system to deliver workers to where the jobs are. MUL has been involved in that conversation, and the organization remains positioned to be involved in whatever takes place in the city.