Changing of the Guard: Dan Buttery becomes 4th leader of War Memorial Center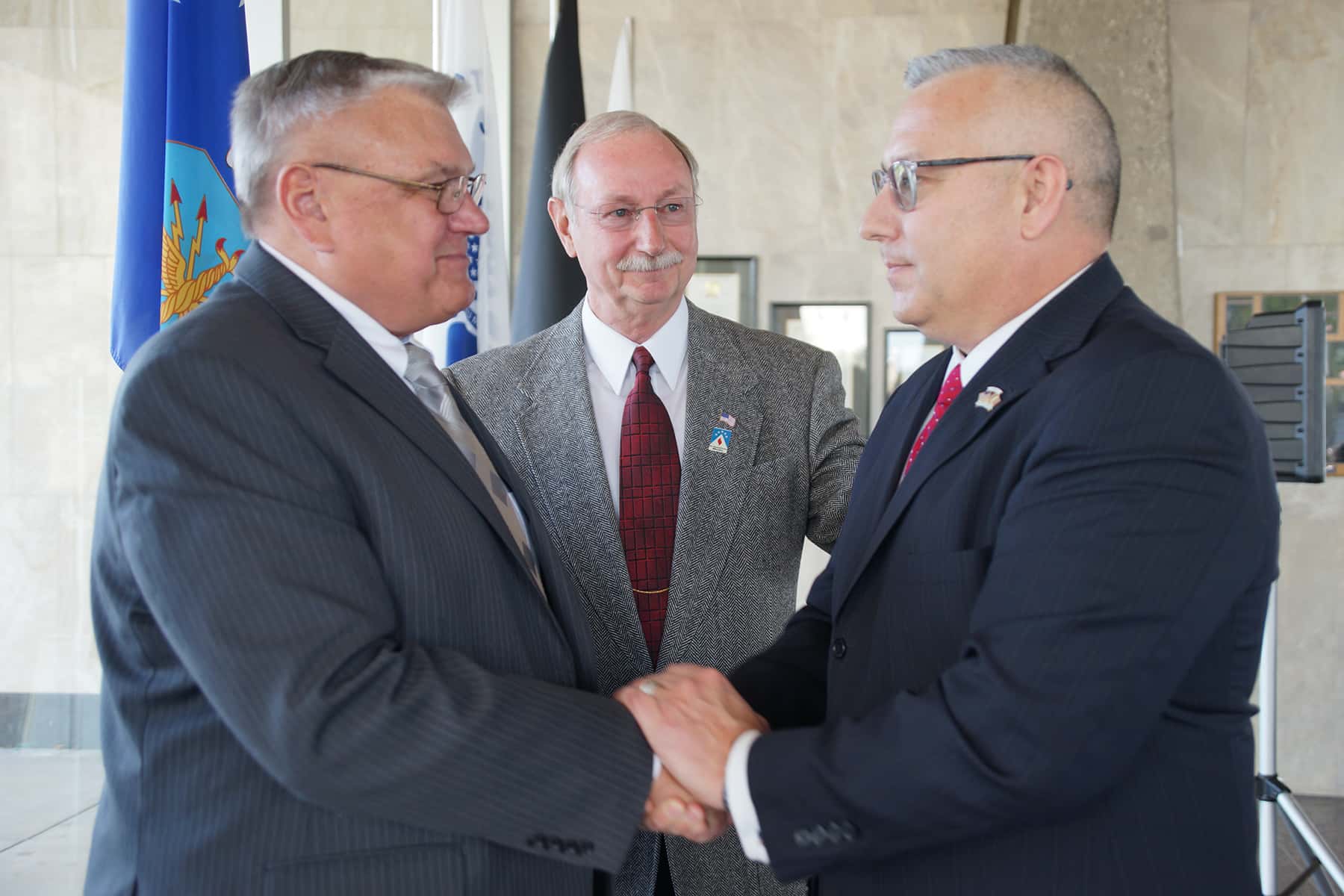 The War Memorial Center (WMC) announced on September 24 that it will have a new leader in the role of President and CEO for only the fourth time in its 62-year history.
Dan Buttery will step into the new role with the War Memorial Center effective January 2, 2020. Buttery will take over for the long tenured current President Dave Drent, who will be retiring after 48 years of service to the War Memorial Center.
Buttery is a U.S. Army veteran and received the Bronze Star for 300 missions conducted in support of Operation Iraqi Freedom. Buttery has a strong passion for service, and for supporting veterans and those currently serving in the military.
"I understand the sacrifice of those who serve. I've lost soldiers. I've had soldiers wounded," Buttery said. "I've seen the pain, and the crushing impact on the families and the community that surrounds them. That's what this facility embodies."
A strategic and mission-focused leader with over 20 years of experience, Buttery has served as founder and past president of Fisher House Wisconsin, past Assistant Deputy Secretary of the Wisconsin Department of Veterans Affairs, and founder and president of HVT Marketing.
As founder of Fisher House Wisconsin, Buttery lead the campaign to raise funds to help build the first Fisher House in the state and it was the first Fisher House in the country to raise the full amount needed for construction prior to opening.
"We are thrilled to have someone with Dan's background, skill set, and passion for those who have worn or are still wearing the uniform in service to our country," said Peter Pochowski, Chairman of the War Memorial Center Board of Trustees. "When Dave announced his retirement after nearly five decades of service to the War Memorial Center, we knew we had big shoes to fill. After a nationwide search, the WMC board is confident that Dan is the perfect person for the job. He has a proven track record of dedication to Milwaukee, the state of Wisconsin, and to honoring all who have served or are currently serving in the military."
Dave Drent will continue in his role as President and CEO through the end of the year. He has held that position since 1997 and before that served as the WMC Operations Manager and in maintenance since 1972. By the time of his retirement, Drent will have 48 years of service to the WMC.