Milwaukee legends honored at celebration of Black History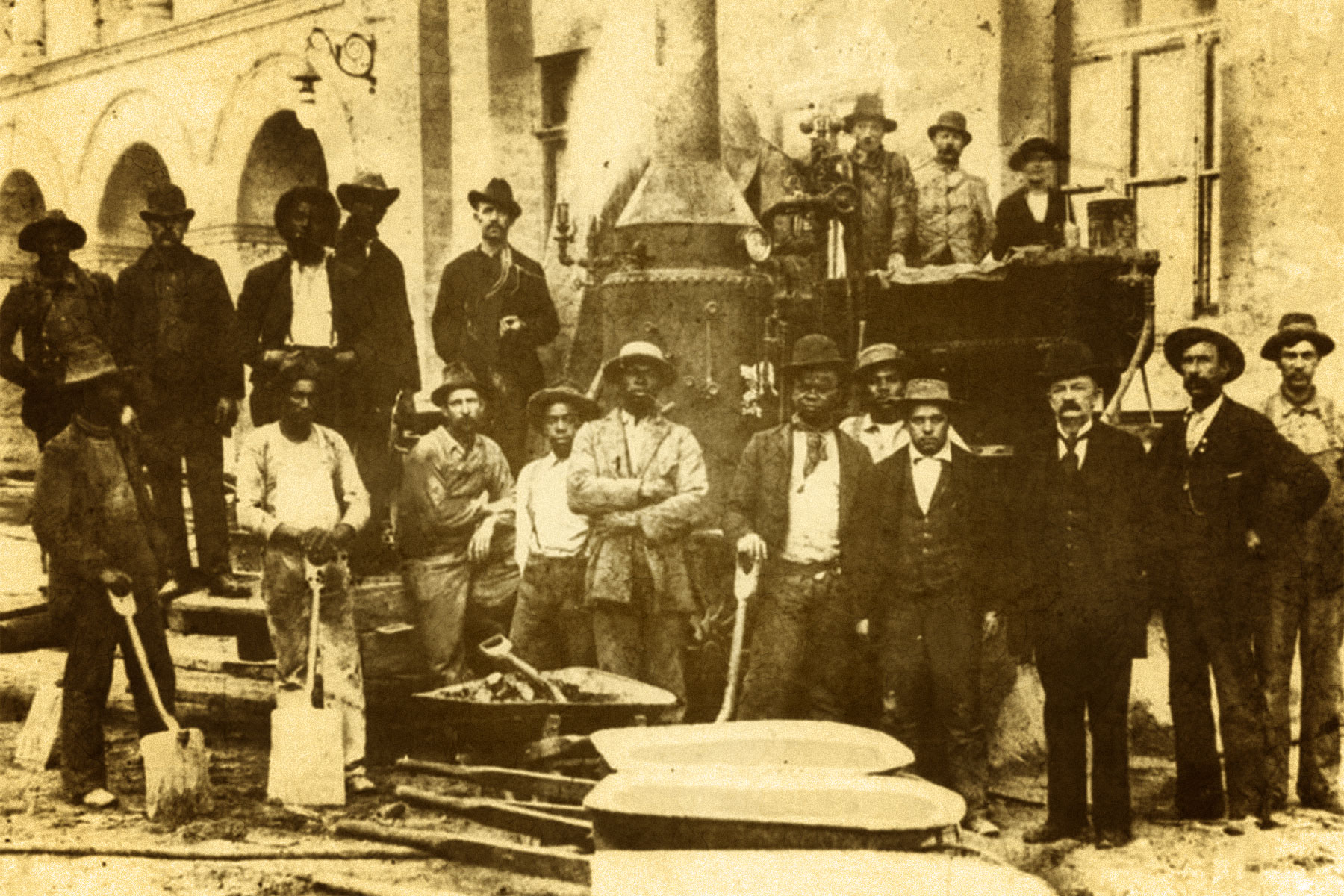 The public gathering was a culmination of a 28 day initiative that recognized Milwaukee residents who made notable contributions to local Black History.
Black History is honored during the month of February, but usually in recognition of past accomplishments. This year, Alderwoman Milele A. Coggs and Alderwoman Chantia Lewis decided to create a program that focused on individuals who had significant roles in forming Milwaukee's African American legacy.
The inaugural program was held at City Hall on February 24. More than two hundred visitors attended, packing the rotunda to watch African drumming and dancing, speeches and poetry, and an awards presentation.
"February is a month full of celebration for black culture and black people, but we wanted to make sure that this year we did it in the people's house, City Hall," Alderwoman Milele A. Coggs told the crowd.
To illustrate the point, a photo from 1896 was presented that showed several African-Americans who worked on building Milwaukee's landmark government building, at a time when African-Americans comprised only about 0.3% of the city's population.
Every day in February, the official city website featured the photos and backstories of local people who were critical to the civil rights movement. The same informational vignettes also ran during City Channel programming. The online and broadcast spots offered local students and Milwaukee residents across the city a chance to learn about and celebrate some of the city's notable and unsung heroes.
"We wanted to highlight our young people, because we know that they are the future of our city and our world. So if we do not take the time to cultivate them and allow them to shine, we are missing an opportunity," said Alderwoman Chantia Lewis. "We also want recognize that there are living legends right here in Milwaukee. So we wanted to highlight those people who are fighting to make the city better every day."
Alderman Ashanti Hamilton, President of the Common Council, delivered a poem that weaved African American history from before the slave ships to a new future of possibilities. Other event sponsors included Aldermen Russell W. Stamper II, Khalif J. Rainey, and Cavalier Johnson.
Teju the storyteller opened the celebration with a water blessing. He noted that everyone in the room was 80% water, and that people should recognize the water in each other before looking at our differences.
"Let's not fight over the name we use to worship God," said Teju. "We all look up at the same sky, and yet kiII each other over the name we call it. The sky was here before we came along, it is going to be here long after we are gone."
City of Milwaukee Mayor Tom Barrett acknowledged the contributions of the Youth Council members, who voluntarily serve from each aldermanic district. During the youth performance, the members stated proudly that they were children of Africa, but Mayor Barrett noted that they were also children of Milwaukee.
"I love the pride that fills this wonderful building. It's the pride of people who understand that we've been through a lot, and that a lot still needs to be done," said Mayor Barrett.
The Living Legacy Awards were presented to Spencer Coggs, Cordelia Taylor, Kathie Walker, Erica Lofton, McArthur "Mac" Weddle, Dr. Lester Carter, Neva Hill, Debrah Tatum, Brandon Pope, Mother Annie Naomi Scott, Edward Montgomery, and Cherrye Trotman.
"It gets a little scary for me when legends of Milwaukee are younger than I am," joked Mayor Barrett. "Usually when there is this many people in the rotunda they are not happy. So it is nice to see the rotunda filled with people who celebrate our history, celebrate heritage, and celebrate the youth of today. We have challenges for tomorrow, and the more we can act together as one the stronger we will be."
Read the article and view the photo essay that were produced as companion features for this news report.