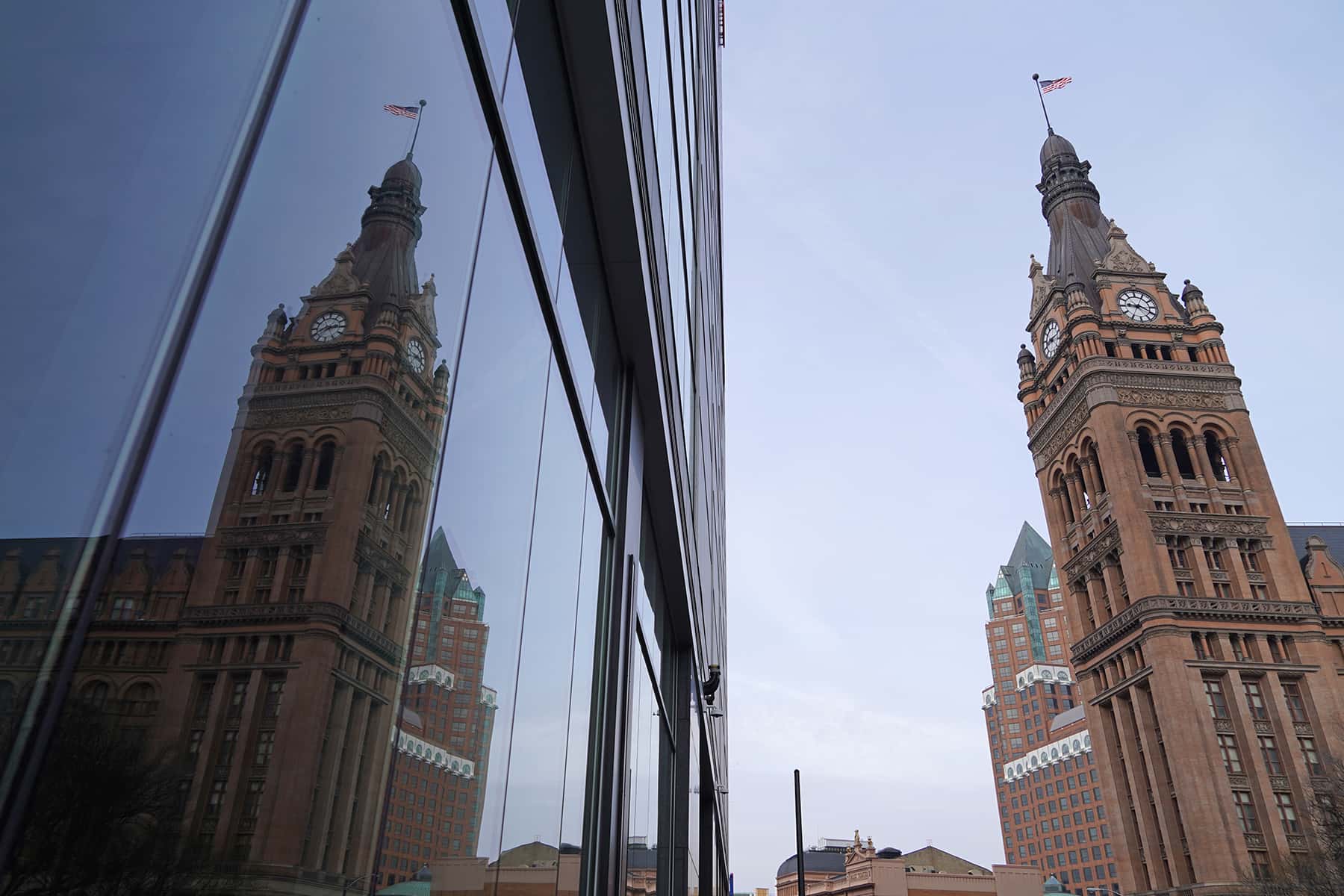 The nation's largest Muslim civil rights and advocacy organization called the City of Milwaukee's decision to fire an assistant city attorney with a history of anti-Muslim extremism welcome but long overdue.
Milwaukee Assistant City Attorney Jennifer DeMaster was dismissed from her position on February 28 following an appearance on Russia Today TV during which she argued that Russian President Vladimir Putin was justified in invading Ukraine.
The termination notice to the city's Department of Employee Relations cited only "job performance" and being a "poor fit" as reasons for DeMaster's dismissal.
"The City of Milwaukee's decision to fire Ms. DeMaster is welcome, but long overdue. Given Ms. DeMaster's past support for efforts to enshrine anti-Muslim bigotry into law, the city should have investigated whether she could fairly uphold the law for all Milwaukee residents. The city's failure to do so sent a message that the constitutional rights of American Muslims were not important to city officials," said the Council on American-Islamic Relations in a statement.
DeMaster has a history of working with anti-Muslim hate groups that sought to restrict the rights of American Muslims. From 2015-2017, DeMaster worked as a legal analyst for the Clarion Project – formerly known as the Clarion Fund, a major proponent of Islamophobia in the United States.
Prior to her work at the Clarion Project, DeMaster worked as a law clerk at the American Center for Law and Justice (ACLJ), where she worked on "Sharia law (and) radical Islamic ideology," according to a resume she filed with a federal court. In 2010, the ACLJ supported Oklahoma's "Save our State" amendment, which was designed to prohibit state courts from considering foreign law or Sharia when constructing procedures.
The amendment was later struck down in federal court and was found to be unconstitutional on the basis of its potential to do harm to Muslims, a ruling that was upheld by the Tenth Circuit Court of Appeals in January 2012.
DeMaster also wrote a "Babylon Unveiled," a book in which she reportedly argued that Islam was not a peaceful religion.
"It was inappropriate for a lawyer with a history of working with anti-Muslim hate groups to wield decision-making power as an assistant city attorney," said CAIR National Deputy Director Edward Ahmed Mitchell.
Mitchell expressed that view last November, when CAIR called on Milwaukee City Attorney Tearman Spencer to terminate Jennifer DeMaster unless she took immediate steps to address the concerns of local community members over her history of anti-Muslim bigotry.