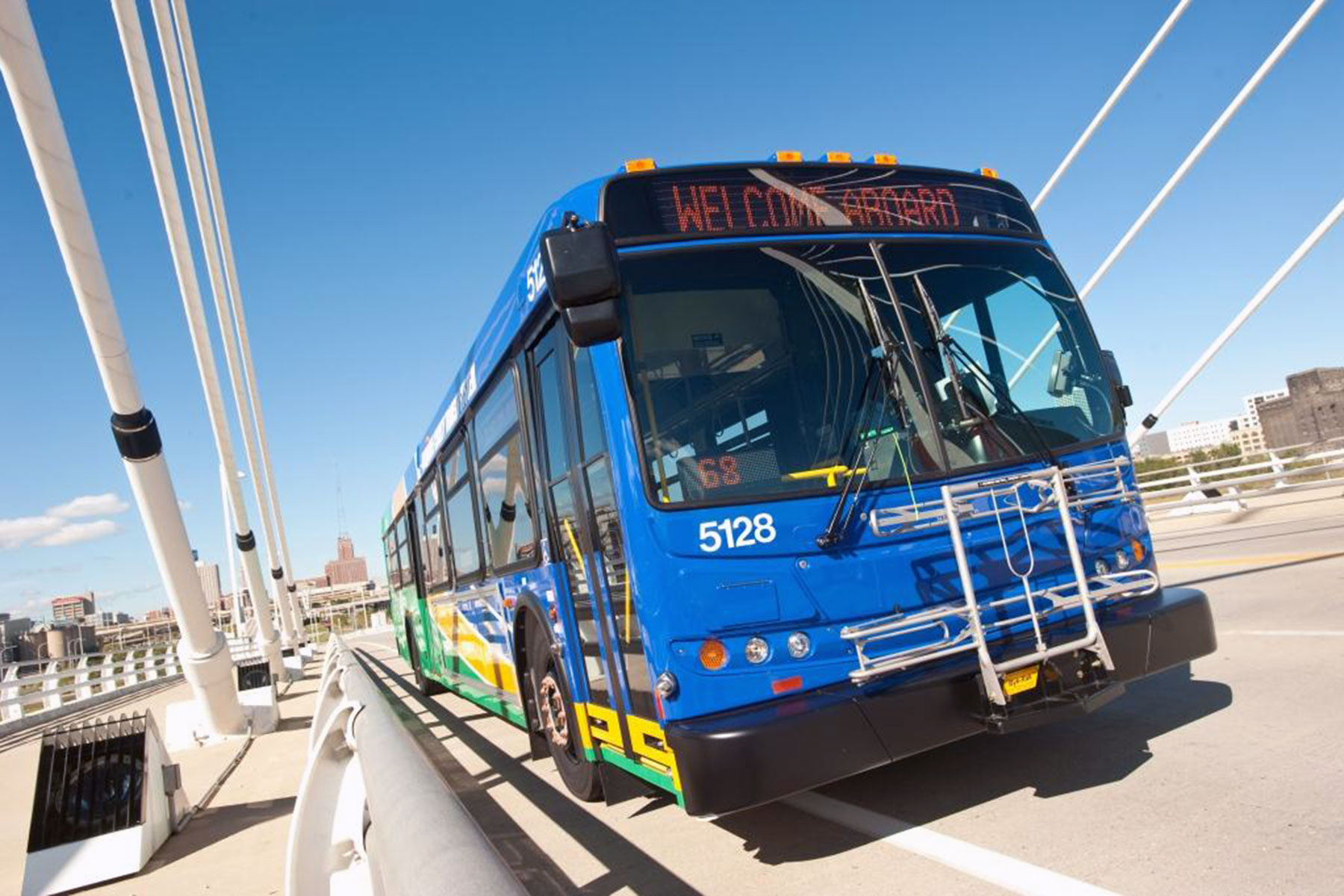 The Milwaukee County Transit System announced a new round trip service to Japan through social media on March 27, as part of a campaign to promote ridership and the redesigned website.
Not to be confused with Fake News, April Fools' Day is celebrated every year on April 1 by spreading hoaxes. Because the date falls on a Saturday this year, Milwaukee's transit agency decided to honor the prank holiday early. The Monday post about the route to Japan was the first of five that will run this week.
"We'll be posting new pictures and 'press releases' every day at noon on our Facebook page." said Brendan Conway, Chief Marketing & Communications Officer for MCTS. "The idea is to have some fun, get people to check out our new website, and share some important information about transit."
The Milwaukee County Transit System (MCTS) announced today new, non-stop daily service to Japan. The trips will begin running on Saturday, April 1st. Fares will mirror local bus fares, only $2.25 cash or $1.75 M•CARD.

"For far too long, Mitchell International Airport has cornered the market on flying, but that is all about to change," said Orville Wright, the head of the newly created MCTS Aeronautics Division. "Besides physics, nothing says we can't fly a bus to the other side of the globe."

Each MCTS bus has seating for 40 people, meaning everyone will travel in first class.

If service to Japan meets expected demand, other flights will be added in the future to Australia, Brazil and the moon.

To learn more about this new service and to plan your trip visit RideMCTS.com/AprilFools
While MCTS cannot fly Milwaukee residents across the world, the transit system can get people to work, school, a night out, or just about anywhere within the county limits. Riding with MCTS has become easier thanks to the all-new RideMCTS.com. The site allows riders to plan their trip in advance.
"We hope Monday's post leaves people with a smile, but also an understanding of how inexpensive it is to use transit. Other posts this week will have similar messages," said Conway.