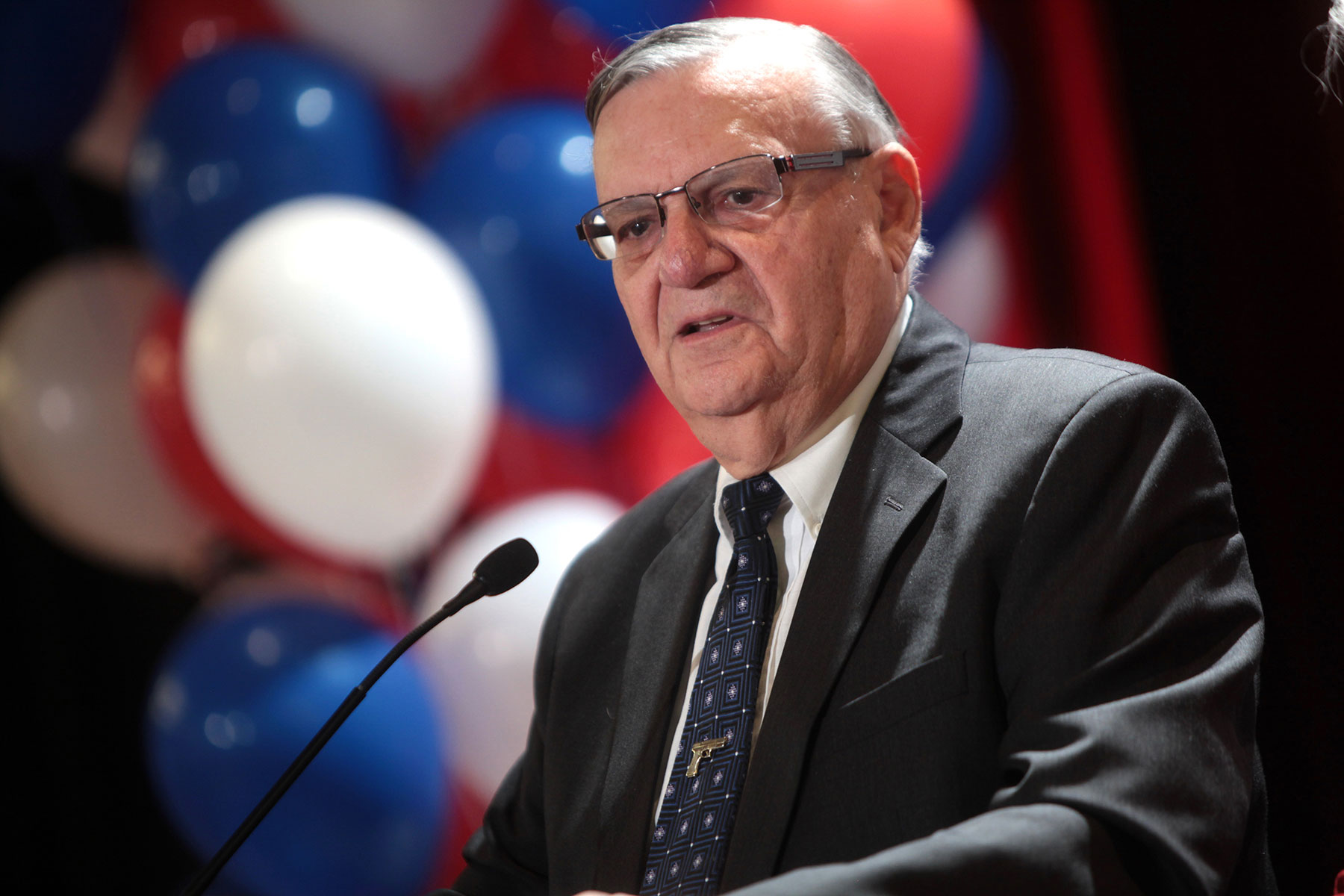 President Trump pardoned former Sheriff Joe Arpaio of Maricopa County, Arizona, who was found guilty of criminal contempt for deliberately violating a federal court order that prohibited illegal detentions based only on suspicions about immigration status.
The court order prohibited Arpaio from violating the constitutional rights of minorities by using racial profiling when stopping and detaining Latinos.
The ruling stems from an initial lawsuit brought by Latino residents of Maricopa who successfully challenged Arpaio's policies of racial profiling and illegal detentions. The plaintiff class was represented by the American Civil Liberties Union and partner organizations. Arpaio repeatedly flouted court orders in that civil rights case, leading to both civil and criminal contempt rulings against him.
"With his pardon of Arpaio, Trump has chosen lawlessness over justice, division over unity, hurt over healing," said Cecillia Wang, ACLU Deputy Legal Director. "Once again, the president has acted in support of illegal, failed immigration enforcement practices that target people of color and have been struck down by the courts. His pardon of Arpaio is a presidential endorsement of racism."
In 2011, Federal District Judge G. Murray Snow ordered the former sheriff to stop detaining individuals based solely on the suspicion that they were undocumented.
"Law enforcement officers are in the ultimate position of trust in this country and must be held accountable when they choose to ignore constitutional protections afforded to all Americans," said LULAC National CEO Brent Wilkes. "President Trump's pardon of Arpaio emboldens racism and condones racial profiling."
More than 4 million people call Maricopa County home and about 30 percent of them are Hispanic. The former sheriff systematically stopped Latinos based solely on the suspicion they were undocumented and turned them over to federal immigration authorities for deportation. Joe Arpaio served as Arizona Maricopa County Sheriff from 1992 to 2016 and was scheduled to be sentenced on October 5. The former sheriff faced up to six months in jail.
"There is no question that Arpaio 'willfully violated' the court order," continued Wilkes. "Throughout his tenure as the Maricopa County Sheriff, he was an unapologetic, anti-immigrant, racist who made a career out of criminalizing hard working people. We are disappointed that the people he hurt have been denied the opportunity to see Arpaio pay for his crimes."
"Sadly, this sends a message to individuals in positions of authority that it is acceptable to racially profile and humiliate individuals in violation of the U.S. Constitution. Those who proclaim to be the champions of individual rights should be outraged by the President's action," added Eileen Figueroa, LULAC of Wisconsin State Director.