Lineup announced for 13th season of Bay View's Chill on the Hill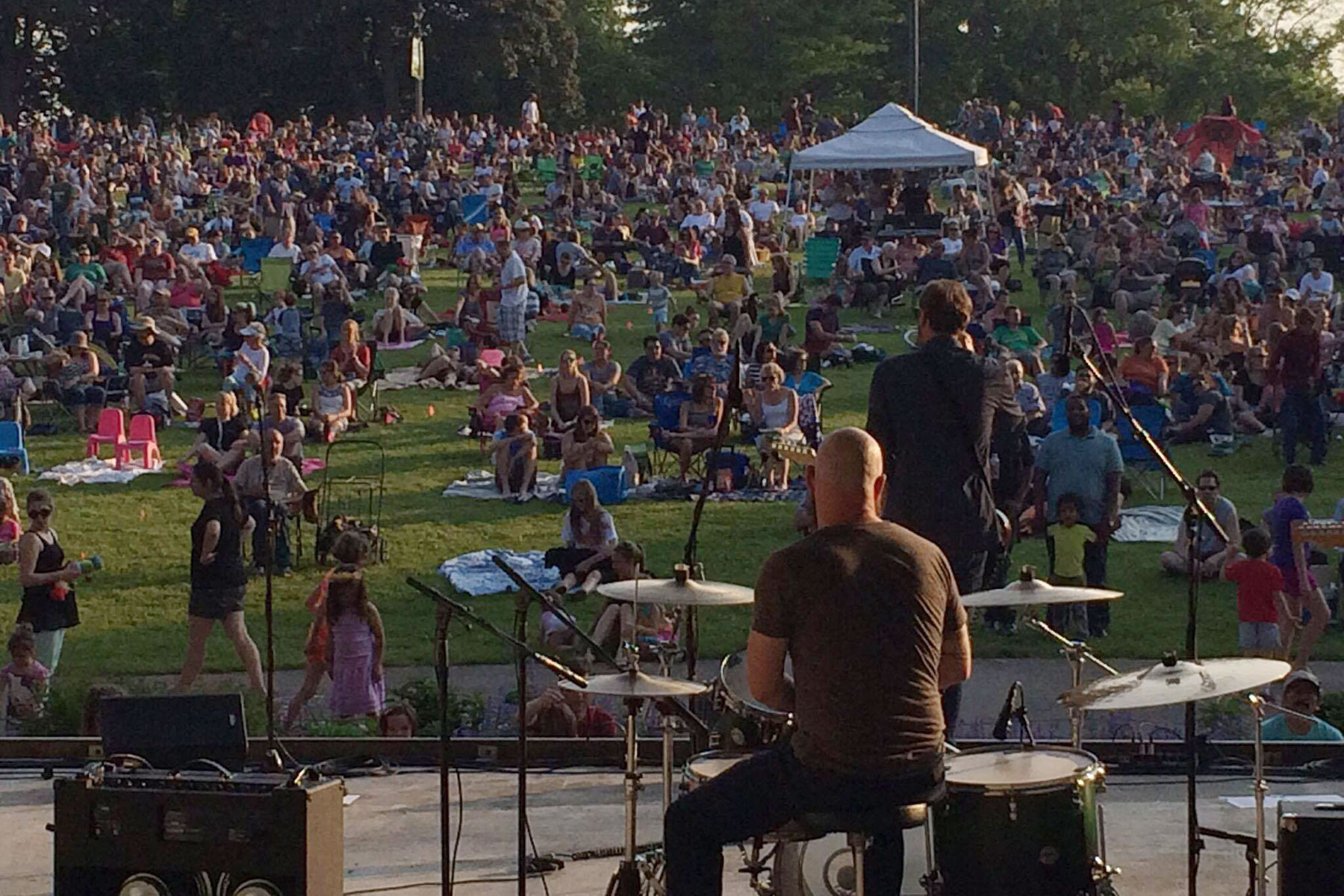 The Bay View Neighborhood Association released the schedule on May 3 for the summer 2017 season of its popular "Chill on the Hill" concert series.
In conjunction with Milwaukee County Parks, the Bay View Neighborhood Association will present more twenty bands in a 12-week concert series.
The public is invited to catch original music, local food vendors, and connect with community partners. Returning to the hill again this year, the Milwaukee Symphony Orchestra will perform on June 20. Bay View is home to Humboldt Park, which features a beautiful band shell especially designed for acoustic excellence.
Each Tuesday evening from June through August, Bay View neighbors gather on the vast hillside above the band shell to enjoy music performed by local musicians. The event runs from 6:00 p.m. to 8:30 p.m. each week.
There will also be two movies shown this summer, La La Land on July 22 and The Lego Batman Movie on August 5.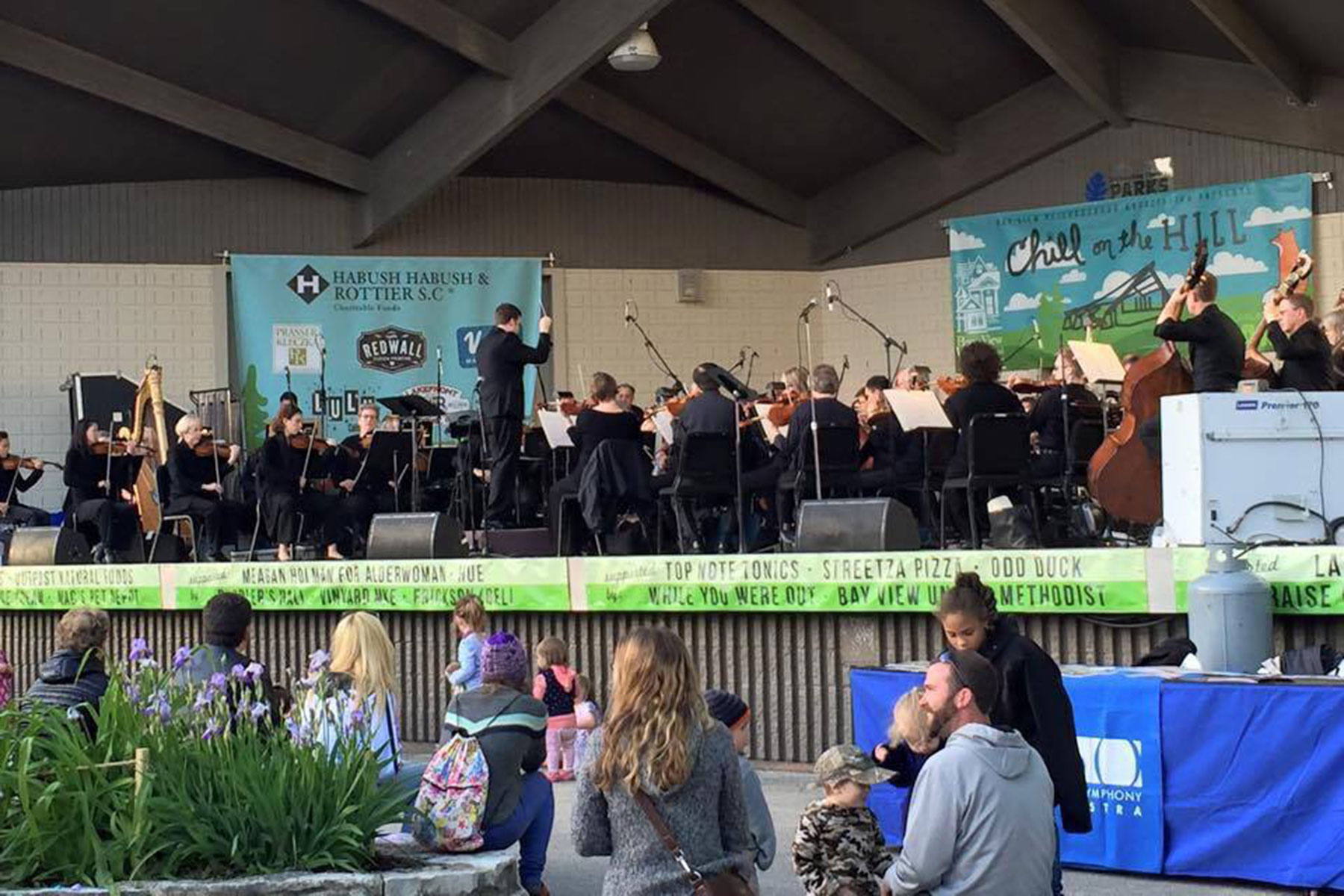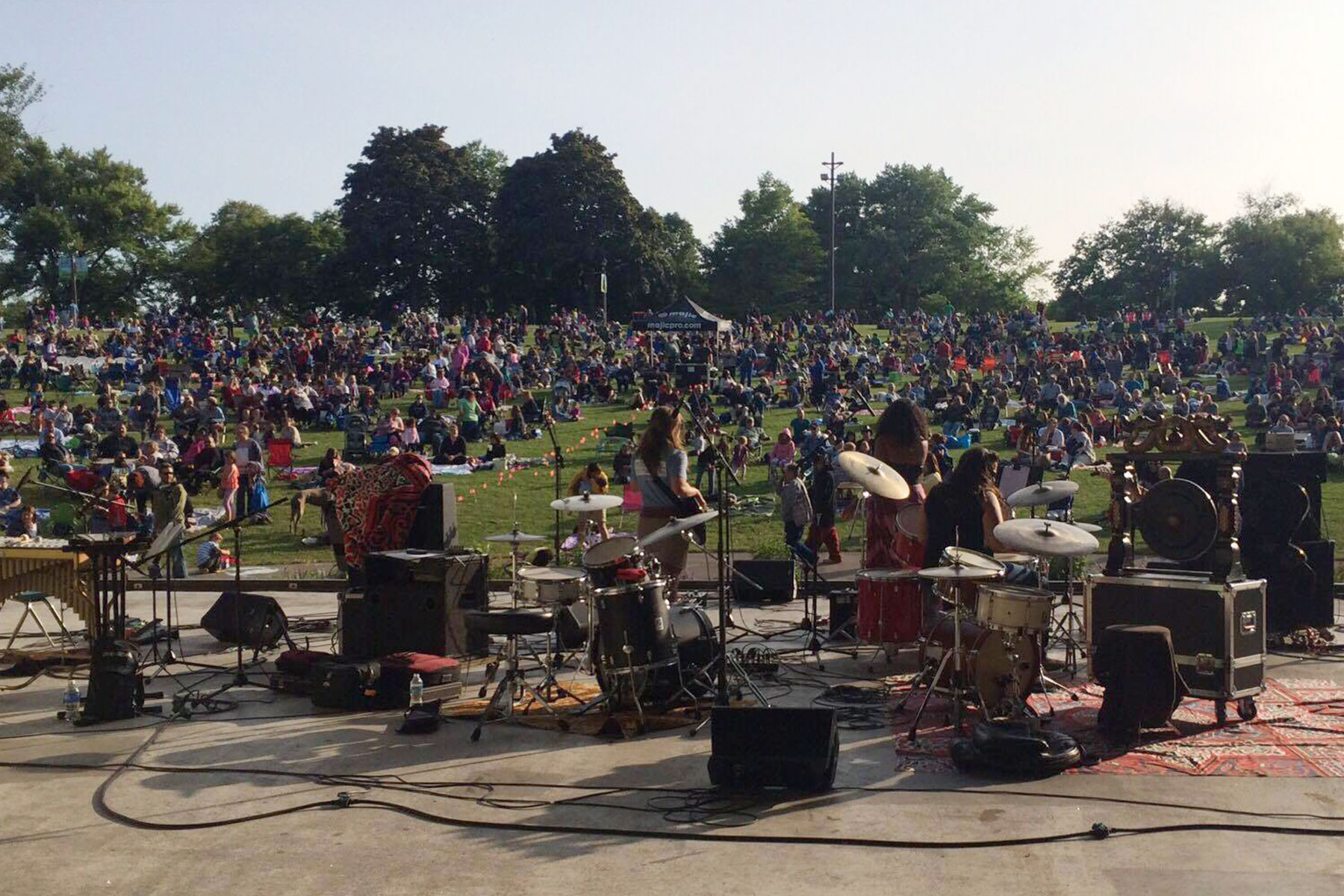 Here are the performances for the 2017 season:
June 6:
D'Amato with Bay View High School and Parkside Drum Lines
June 13:
Driveway Thriftdwellers, Derek Pritzl and the Gamble, with Derek Sallmann
June 20:
Milwaukee Symphony Orchestra
June 27:
American Legion Band with Reagan High School Jazz Experience & Riverside High School Jazz Combo
July 4th: – No Concert – Independence Day Celebrations
July 11:
Abby Jeanne, Fainting Room with Bryn Lorraine Johnson
July 18:
Charles Walker Band with Sam Guyten
July 25:
Devil Met Contention, Cow Ponies with Bruce Dean
August 1:
Colors of the Alphabet, MYSO Jazz Ensemble with Slimabean
August 8:
Max & the Invaders,The Revomatics with HI/Jack
August 15:
PILES, Dramatic Lovers with Mathew Haeffel
August 22:
Misha Siegfried and His Band, Don Linke with Olivia Gonzales Quartet
August 29:
De La Buena with Sara and Kenny