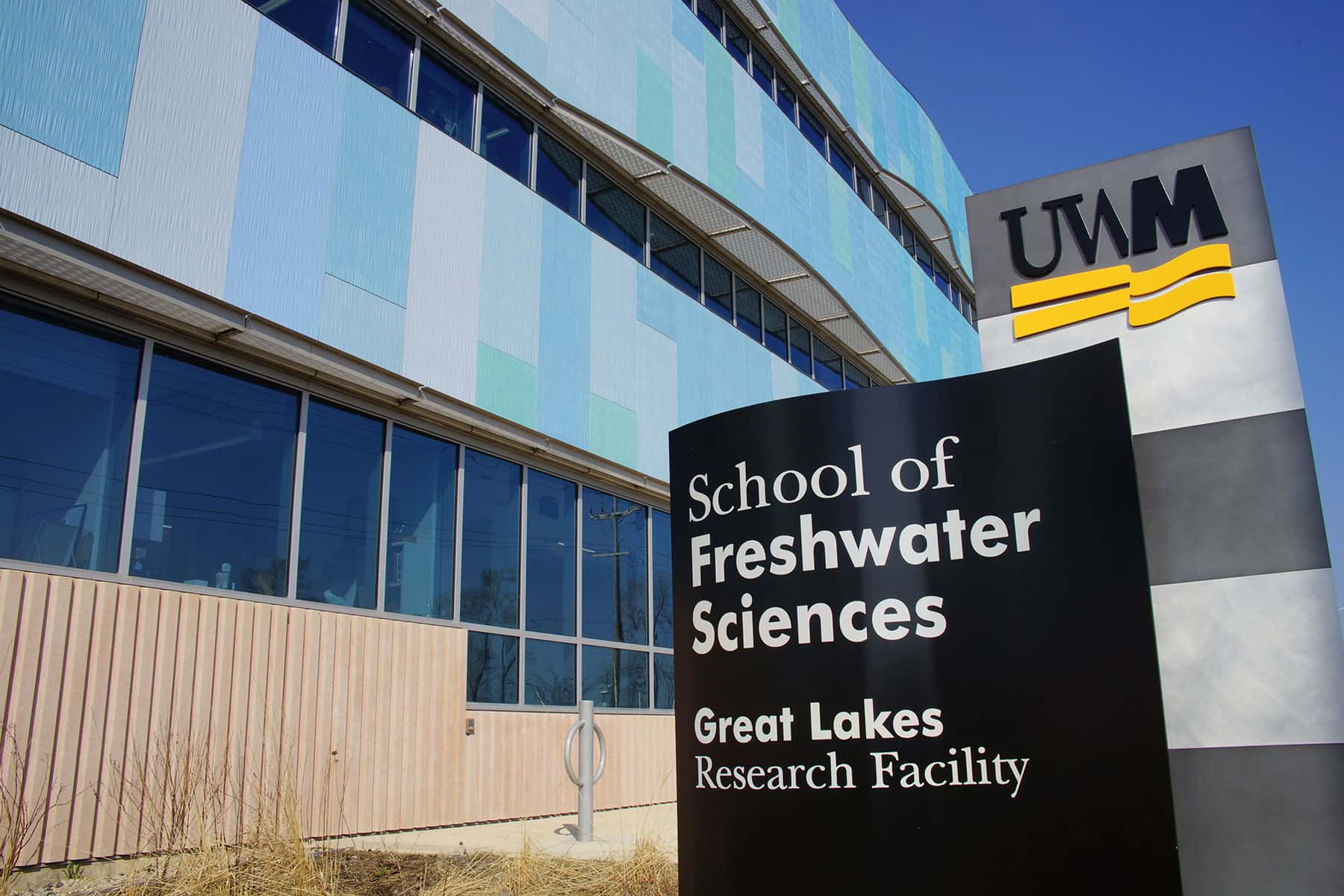 The City of Milwaukee's Environmental Collaboration Office (ECO) launching a new Water Centric City initiative by celebrating Water Week.
Coinciding with the United Nations World Water Day on March 22, ECO will partner with amazing water organizations based in Milwaukee each day during from March 20 to 24. The effort will showcase all of the public, private, and non-profit initiatives in the city. On March 20, Milwaukee's Harbor District held an Open House with Sweet Water at the UW-Milwaukee School of Freshwater Sciences. Also part of the week will be a Milwaukee Water Bus Tour led by legendary historian John Gurda, and a Milwaukee Water Social with Mayor Tom Barrett at Good City Brewing.
Milwaukee is a city built on the water, and the daily activities of the weeklong event celebrate that history. The downtown building renaissance is an example of the progress made with understanding the value of water resources for economic development. New buildings now face the Milwaukee River. Previously they were constructed facing away, in part due to pollution and smell from breweries and tanneries.
The Milwaukee Independent spoke with Linda Reid, Executive Director of Sweet Water, and also highlighted the Harbor District's Open House event here in photos.
Milwaukee Independent: How did the idea develop for the open house at the UW-Milwaukee School of Freshwater Sciences?
Linda Reid: We wanted to celebrate Milwaukee Water Week with a host of the nonprofit organizations that are doing good work in the area. All the nonprofits at this event work to protect and restore the greater Milwaukee watersheds in one way or another. So we are just celebrating the work that we do together, and our own individual organizations, and sharing that with the community.
Milwaukee Independent: What is takeaway do you hope people will leave with after visiting the Open House?
Linda Reid: Just to understand the importance of water to the City of Milwaukee and the larger community. And maybe feel uplifted and energized about the good work that is going on, especially in light of potential funding cuts to the environment and the Great Lakes region.
Milwaukee Independent: What one thing do you want everyone in Milwaukee to know and remember about conservation or water resources in the area?
Linda Reid: The most important thing to remember is that the rivers and the lakes were big and important parts of our economic development as a city in the region. We took those resources for granted, we use them and sometimes we exploited them. Now we have come to realize what a valuable resource they are and will be into the future. It is about protecting this treasure that is not just an economic resource, but also a health resource, a lifestyle resource, and a recreation resource that is important to our city.
Milwaukee Independent: What is the biggest barrier that Sweet Water faces in its mission to protect sustainable water resources, and is lack of funding a bigger problem than a lack of education about the issue?
Linda Reid: I think if people do not understand the importance, if they are not educated, either formally or informally, about the value of water, people tend to overlook the issue. A lot of us have an abundance of water in this region. We do not pay particular attention to water because it is readily available and mostly clean for such a long time. So the education is really important, but right now the big fear is that we will fall back as funding shrinks. We have made such great progress that we do not want to go backwards.
Milwaukee Independent: Can you explain what the mission of Sweet Water is, and why it is important?
Linda Reid: Sweetwater is the Southeastern Wisconsin Watersheds Trust, and our mission is to protect and restore the Milwaukee watersheds. What we try to do is really focus on collaborative and strategic planning into the future. We want to work with as many organizations as possible to make sure that everyone understands what each other is doing. It also helps make economic plans so we can utilize our limited funding to maximize the work done on water quality issues in the region.
Milwaukee Independent: Many images come to mind for a shed, so what exactly is a watershed?
Linda Reid: I watershed is sometimes known as a basin or drainage area. When water falls from the sky in the form of precipitation, on the ground it has to go somewhere. Some of it soaks into the ground, but some of it goes into streams and rivers. It flows in one direction or another into the Milwaukee river basin. The Milwaukee watershed is made up of the Milwaukee River and its smaller tributaries, creeks, streams. The Kinnickinnic River and the Menominee River eventually ends up in Lake Michigan.
Most people have heard about the Waukesha diversion issue. The reason that is an issue is because if water falls in Waukesha or even the western part of Brookfield, that water eventually drains into the Mississippi River. Basically it could fall within 20 feet of one location and ultimately end up at completely different places on the U.S. map.
Extended Coverage of Milwaukee Water Week includes articles, photo essays, and interactive location mapping:
Learn more about the Water Centric City of Milwaukee