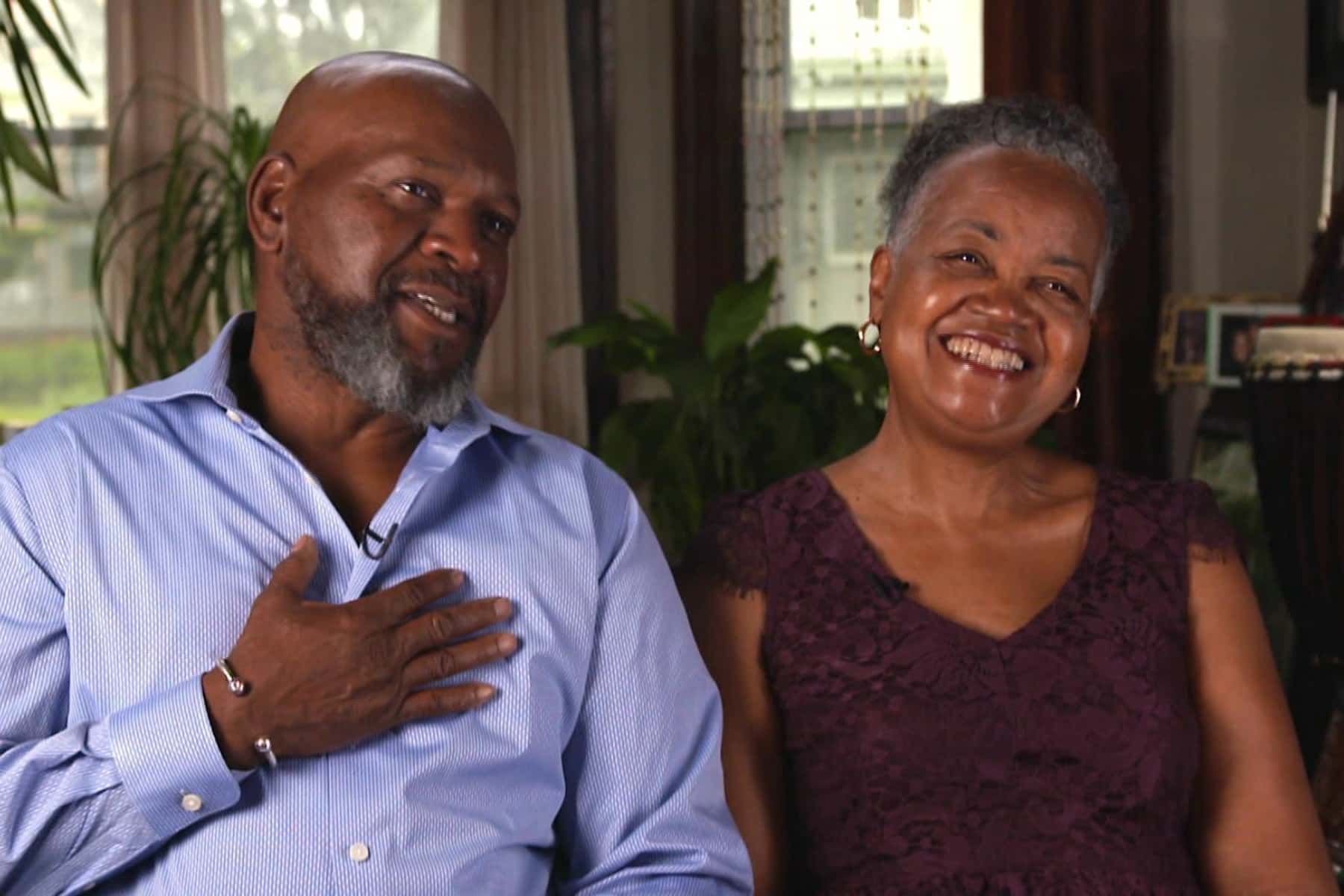 The community development efforts by Sharon and Larry Adams were highlighted by the "CBS National Morning Show" on the July 25 program, with a story cast that presented Milwaukee in a positive light.
Hosted by Gayle King, CBS Morning Show visited Milwaukee in May for a special groundbreaking event in Lindsay Heights and spoke with the local leaders. The interview was broadcast nationwide as part of the "A More Perfect Union" segment, which is focused on telling stories about "what unites us in America is greater than what divides us."
Sharon and Larry Adams set out to end Milwaukee's housing blight and rebuild their neighborhood one home at a time. Over the past two decades they have helped to restore more than one hundred houses in an area that had been listed with 2,700 undesignated households.
Adams Garden Park in Lindsay Heights is the latest endeavor for the couple, who are the retired Co-Founders of Walnut Way Conservation Corp. The $1.2 million redevelopment project was designed to be a vibrant hub for environmental organizations on the north side of the city, and help strengthen the economic revitalization of Fond Du Lac Avenue.
Tenant partners will include the Milwaukee Environmental Consortium, Milwaukee Water Commons, Wisconsin Conservation Voters, and Walnut Way's Blue Skies Landscaping Program. The project, scheduled to open in late Fall 2019, is 85% funded and launched a final fundraising campaign to reach its goal by October 2019.
The project builds upon a commitment by the Adams to revitalize Lindsay Heights, and that effort was highlighted in the "CBS Morning Show." The Adams also thanked the many hands and hearts who were working to improve the community,
As America looks ahead to the Democratic National Convention in 2020, the story is a positive public image boost for Milwaukee as the city increases its standing in the national spotlight.
"I love Milwaukee already. It's a great city," said Gayle King at close of the broadcast.